Transgender soldier Chelsea Manning has begun a hunger strike to protest what she says is the lack of treatment she's receiving behind bars for her gender dysphoria.
"I need help. I am not getting any. I have asked for help time and time again for six years and through five separate confinement locations," said a statement from Manning, who was convicted in 2013 on espionage charges for sending hundreds of thousands of classified documents to WikiLeaks.
"My request has only been ignored, delayed, mocked, given trinkets and lip service by the prison, the military, and this administration," she added.
A U.S. Army official said they have no immediate comment.
Related: Attorneys: Chelsea Manning Faces Charges After Suicide Attempt
According to Manning's attorneys, Manning tried to kill herself in July and faces "administrative offenses" related to the suicide attempt.
Even though she had been "desperate" for care before attempting suicide, she still hasn't gotten it, Manning said in her statement.
"Instead I am now being punished for surviving my attempt," she wrote.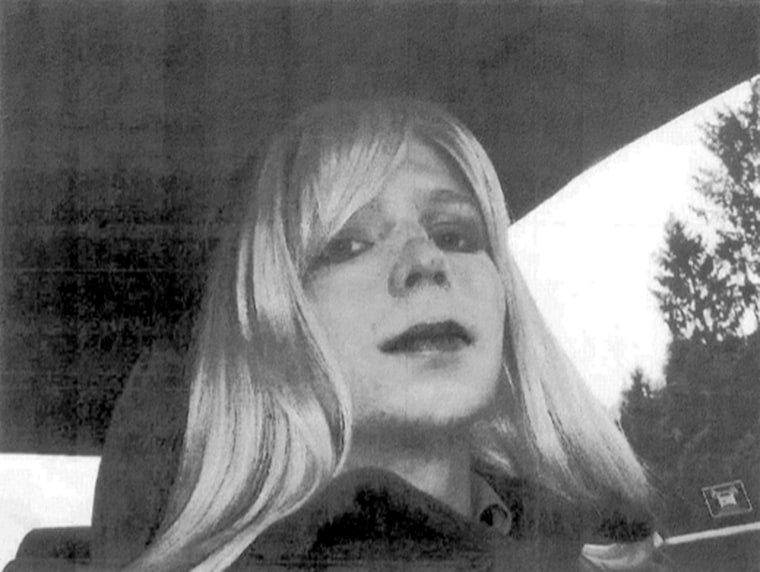 Manning started the hunger strike at 12:01 a.m. CT Saturday while locked up in the all-male U.S. Disciplinary Barracks in Fort Leavenworth, Kansas. She is currently serving a 35-year sentence.
NBC News reached out to the military for comment about Manning's claims.
The Army started providing hormone treatment for Manning in February 2015, following her lawsuit against the government. She has asked the government for the past year to allow her to grow her hair and has been told she's not allowed to.
In addition to refusing any food or beverages other than water and her prescribed medications, Manning said she would no longer cut her hair as the male inmates do.
"This is a peaceful act. I intend to keep it as peaceful and non-violent, on my end, as possible. Any physical harm that should come to me at the hands of military or civilian staff will be unnecessary and vindictive," she said in the statement, adding she had also submitted a "do not resuscitate" order, effective immediately.
"Until I am shown dignity and respect as a human again, I shall endure this pain before me. I am prepared for this mentally and emotionally," she continued. "I expect that this ordeal will last for a long time. Quite possibly until my permanent incapacitation or death. I am ready for this."