A U.S. Marine who had been charged with desertion — not once but twice — has turned himself in to U.S. military investigators in Bahrain, officials said.
Ten years ago, in June 2004, Marine Cpl. Wassef Ali Hassoun disappeared from his base in Fallujah, Iraq.
Within days he appeared in a poorly-staged hostage video, and within a month he mysteriously showed up unharmed at the U.S. embassy in Beirut.
Sign up for breaking news alerts from NBC News
After a five month investigation back in the United States, military prosecutors accused Hassoun of faking his kidnapping and charged him with desertion and theft of a Humvee, which he allegedly used to drive off his base in Fallujah.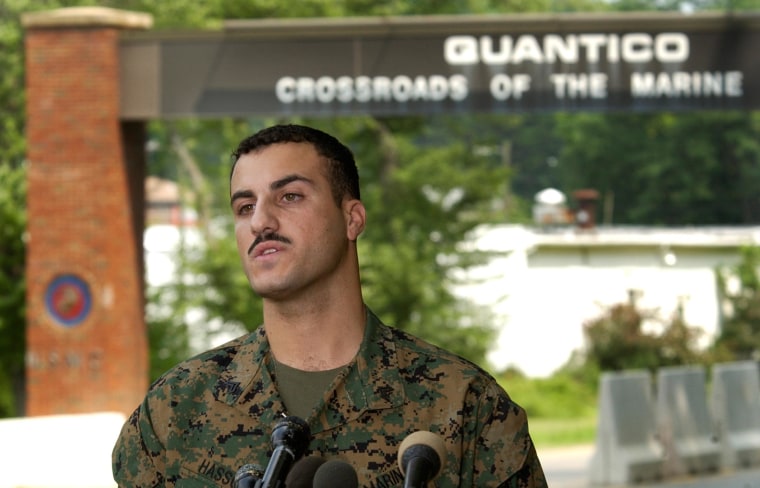 In Jan. 2005, Hassoun fled the U.S. through Canada, returned to Lebanon where he was born, and the Marines charged him with a second count of desertion.
Ten years later, Hassoun turned himself into NCIS investigators in Bahrain. Officials say Hassoun is willing to return to the U.S. because he reportedly fears for his life in Lebanon.
"The Naval Criminal Investigative Service worked with Cpl. Hassoun to turn himself in and return to the United States to face charges under the Uniformed Code of Military Justice," the Marines said in a statement.
He was scheduled to return to Norfolk, Va. on Sunday.
IN-DEPTH
SOCIAL
— Jim Miklaszewski and Courtney Kube