Thousands of combat helmets made for the U.S. military by prisoners and paid for by the government were defective, putting service members — including some in Afghanistan — at risk, according to a report from a watchdog agency.
A litany of violations were found in the manufacturing process, including the use of unauthorized or degraded materials, according to the Justice Department Inspector General summary, released Wednesday. The sub-par practices significantly reduced the helmets' ability to withstand hits from ballistics or bullet fragments, it added.
"Helmets also had other defects such as deformities and the investigations found that rejected helmets were sold to the DOD [Department of Defense]," the report said.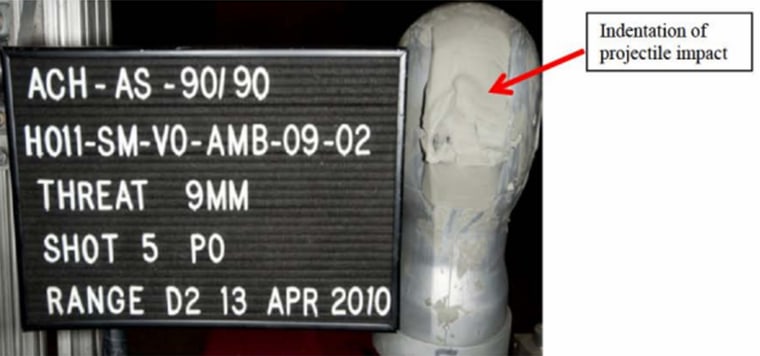 The defective helmets were manufactured by Federal Prison Industries, a government-owned company which pays federal inmates for labor and gives them training and job skills.
But in a convoluted back-and-forth between public and private sectors, the Defense Department contract for the Advance Combat helmets was actually awarded to ArmorSource LLC — a private company — for which FPI was a subcontractor. ArmorSource got $30.3 million to produce the helmets from 2006 to 2009.
It is not clear how much of that went to FPI, which, as a federally owned company, maintains other exclusive contracts with the government without competitive bidding. FPI says it "provides opportunities for education and work-related experiences to federal inmates".
Related: Justice Department to Stop Using Private Prisons
FPI was also awarded a $23 million contract to make another helmet, the Marine Corps Lightweight Helmet, which has a different design. Many of those, too, were found to be defective, the Office of the Inspector General report said and they were ultimately recalled.
The Army began recalling the combat helmets in May 2010 after several lots failed ballistic safety tests and an investigation found that among other defects, Kevlar dust was used to fill parts of the helmets; serial numbers had been switched or altered; and expired paint had been used as a coating.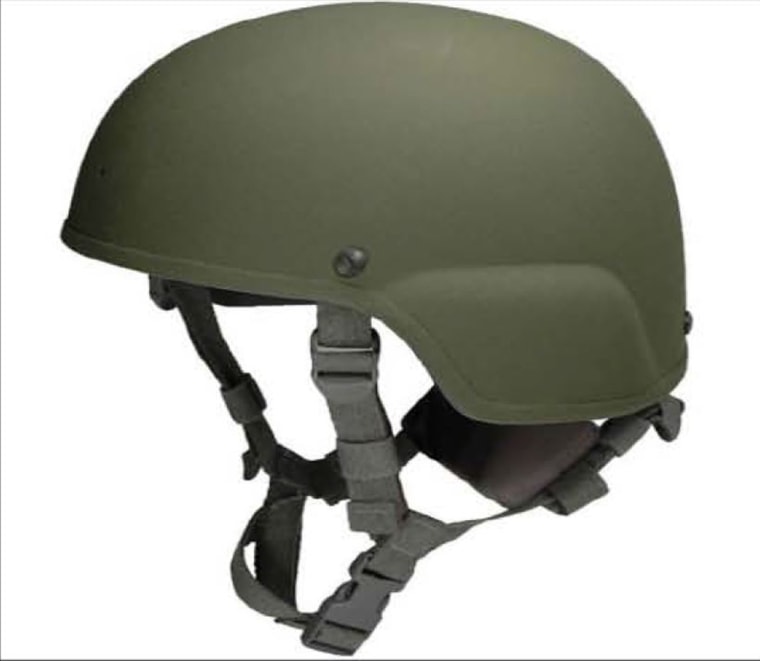 In March of this year, the Justice Department announced ArmorSource had agreed to a $3 million settlement to resolve false claims .
Paul Garcia, ArmorSource's chief contracting officer, told NBC News the company had no comment about Wednesday's report.
Altogether, nearly 150,000 Advance Combat and Marine Corps Lightweight helmets manufactured by Federal Prison Industries were recalled. The combat helmet recall alone cost the government more than $19 million in monetary losses and costs, the report said.
In a statement to NBC News, the U.S. Army said it "immediately implemented a quarantine action" for the combat helmets, and assisted with the investigation by visiting the manufacturing facility in January 2010. The Army then issued a stop work order on the contract.
In the months that followed, the Army said, it randomly tested helmets and issued a recall based on the test results.
"As a result of the recall, ArmorSource helmets were returned from subordinate units and disposed of through the Defense Reutilization and Marketing Office process. Sufficient helmets were procured from other contracts to compensate for the recall," the Army said.
FPI says the defective helmets represent an isolated incident which occurred years ago at the facility at the Federal Correctional Institution in Beaumont, Texas.
"Fortunately, and most importantly, the OIG investigation confirmed that military personnel did not sustain any injuries or death because of the manufacturing irregularities," Justin Long, a Federal Bureau of Prisons spokesman told NBC News in a statement.
Beaumont facility was closed all staffers were transferred to other jobs within the Federal Bureau of Prisons system. There were no criminal prosecutions.
And all of this galls Rep. Bill Huizenga, R-Michigan, who has criticized FPI's exclusive contracts for government business which don't go through the same bidding process required of private sector companies. For years, his legislation aimed at opening that bid process has stalled in committee.
"Given the findings of this report, the Department of Defense should open an investigation into how these defective helmets were not caught sooner and review every contract associated with (FPI) to ensure that all safety and quality specifications are being met," Huizenga told NBC News in a statement. "Our men and women in uniform deserve the best made in America equipment available and the assurance that it will perform when they need it most."