Anchors, swallows, and hearts emblazoned with "Mom" — tattoos have held huge significance among sailors for hundreds of years. But despite this rich tradition, servicemen and women in the Navy have been heavily restricted in terms of body art — until now.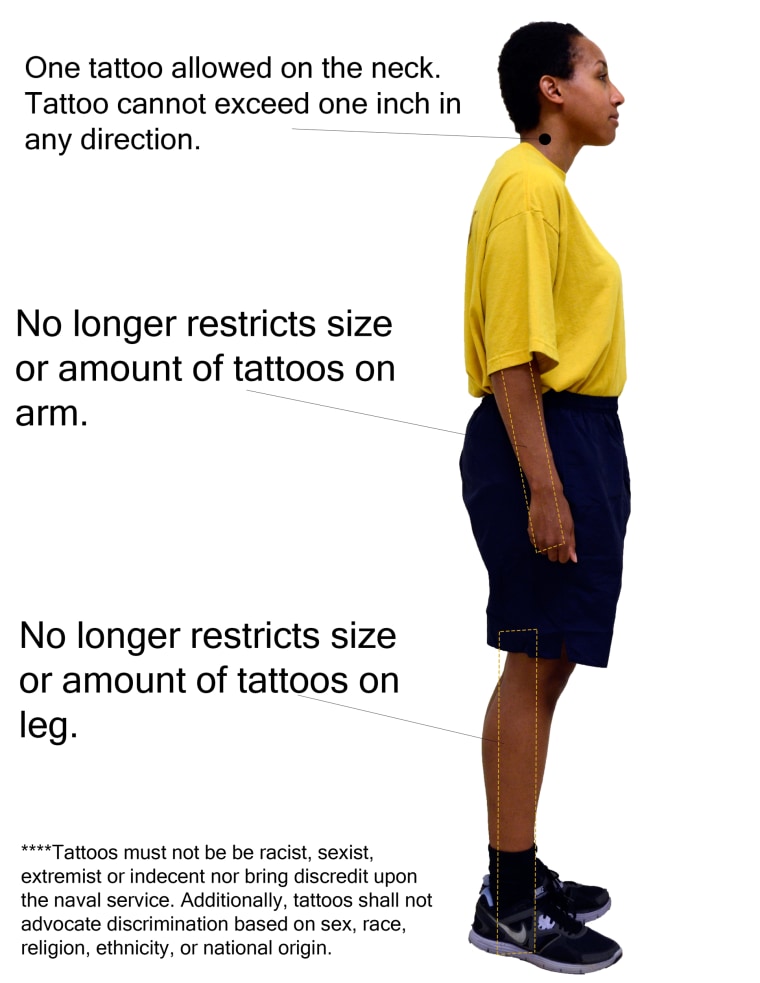 The Navy will relax its rules regarding tattoos starting Saturday, a response to the soaring popularity of body art among its millennial recruitment base.
According to a 2010 study by the Pew Research Center, some 38 percent of millennials (defined as anyone born after 1980) have at least one tattoo.
After the new rules take force, sailors will be allowed visible tattoo sleeves below their elbows and knees — "no longer restricting their size or amount" — as well as one small tattoo on their neck, the Navy announced late last month.
Personnel with sleeves will also be allowed into various recruitment roles, from which they were previously banned.
"This policy update is being made in response to the increased popularity of tattoos for those currently serving and in the population from which the Navy draws its recruits," the Navy said in a statement. "It is also meant to ensure the Navy does not miss opportunities to bring in talented young men and women who are willing to serve."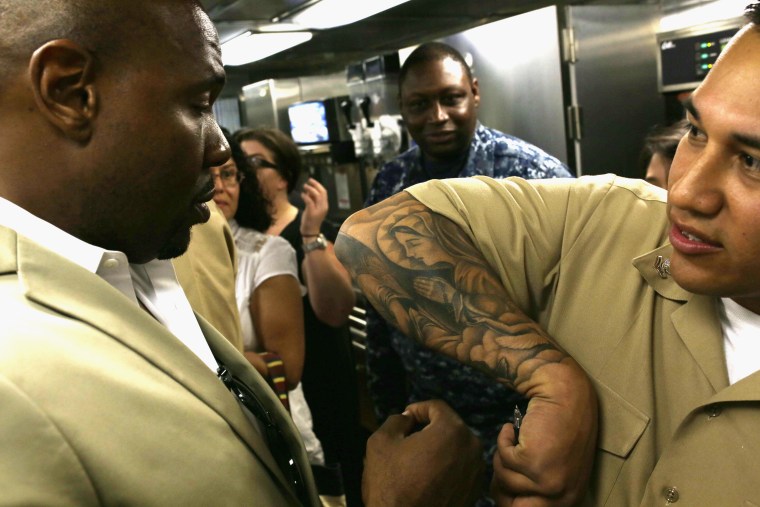 While restrictions of the size of sailors' tattoos will be relaxed, the content of the designs would still be vetted. The Navy said that "tattoos must not be racist, sexist, extremist, or indecent ... [and] shall not advocate discrimination based on sex, race, religion, ethnicity, or national origin."
The policy is the most lenient of any military service, the Navy Times reported.