Search-and-rescue efforts have been suspended for three U.S. Marines missing after the tilt-rotor aircraft they were in crashed into the sea off of Australia Saturday, the U.S. military said.
The search was suspended at around 3 a.m. local time Sunday (1 p.m. Saturday ET), the Marine Corps Base Camp Butler in Okinawa said in a statement. It said operations have shifted to a recovery effort.
"The transition comes after teams led continuous sustained search efforts supported by aircraft and ships," the base said in the statement.
The MV-22 Osprey heli-plane went down in the water on its final approach to the USS Green Bay at 4:07 p.m. Saturday local time (2:07 a.m. ET) off the east coast of Australia, military officials said. The aircraft hit the flight deck and then went into Shoalwater Bay, the officials said.
There were 26 people on board including the crew and 23 of the 26 were later rescued, the military said.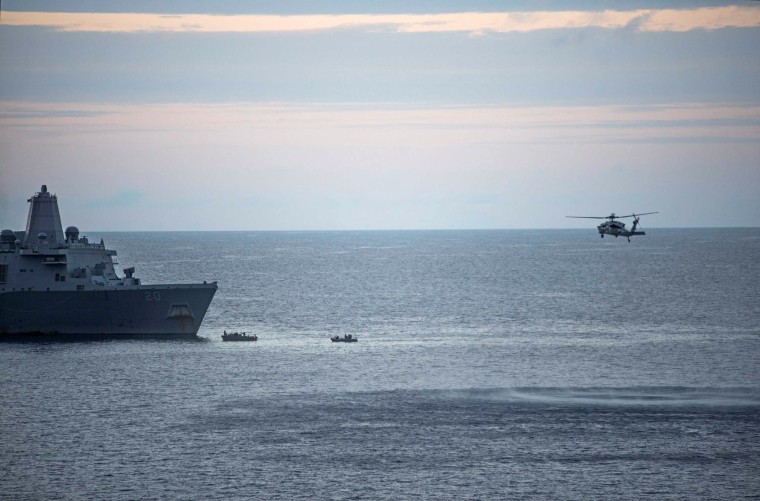 The aircraft was in Australia for a joint military training exercise held by the U.S. and Australia last month in Shoalwater Bay. The Talisman Sabre exercise, a biennial event between the two nations, involved more than 30,000 troops and 200 aircraft.
At the time of Saturday's incident, the weather was described as good. The next of kin for the three missing Marines have been notified, the military said. The deck of the USS Green Bay was damaged in the incident.
"The circumstances of the mishap are currently under investigation," the military said. The base said in a statement that salvage and recovery operations can take several months to complete.
The aircraft was assigned to the Marine Medium Tiltrotor Squadron 265 of the 31st Marine Expeditionary Unit.
The Osprey, which lands like a helicopter but flies like an airplane, has been involved in a number of crashes in recent years and has had a checkered history.
In 2015, a U.S. Osprey crashed during a training exercise in Hawaii, killing two Marines. Last December, a U.S. military Osprey crash-landed off Japan's southern island of Okinawa. Its five crew members were rescued safely. And in January, three U.S. soldiers were wounded in the "hard landing" of an Osprey in Yemen.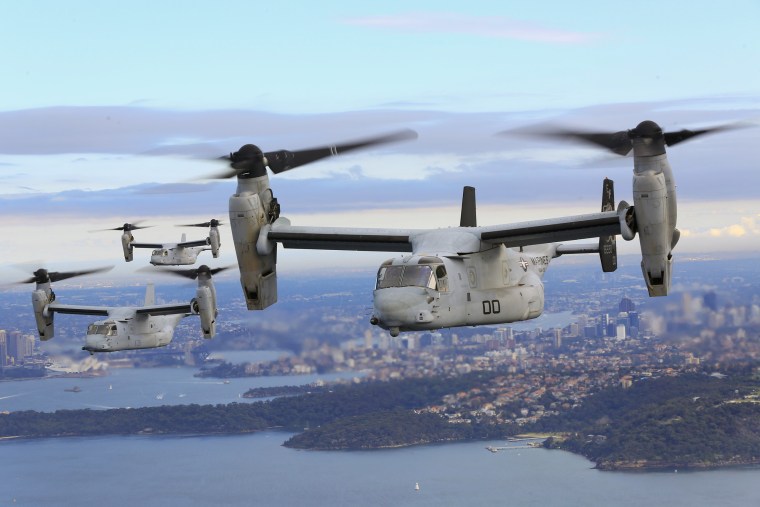 The Marines began training in the aircraft 15 years ago. In its deadliest incident, 19 Marines were killed in April 2000 while trying to land during a training exercise in Arizona.
It later earned the unceremonious nickname of The Widowmaker.