Good morning, NBC News readers.
Fourteen Americans evacuated from a quarantined cruise ship have tested positive for coronavirus and Democratic candidates are getting ready for their next contest.
Here's what we're watching this Monday:
---
Democratic candidates sharpen their message — and blows — ahead of Nevada
Democratic candidates are honing their strategy and striking out at their opponents ahead of the next contest in Nevada.
Elizabeth Warren has pitched herself as the Democratic candidate who can unify the party's progressive and moderate wings. But that strategy – one that other candidates have tried to no avail – is coming under fire. Now her outside allies are urging her to return to her old "fighter" persona after the unity message flopped in Iowa and New Hampshire.
Ahead of Wednesday's NBC News and MSNBC debate, Warren's rivals, former Vice President Joe Biden and Sen. Amy Klobuchar of Minnesota, took aim at former New York Mayor Mike Bloomberg in interviews on "Meet the Press." And candidate Pete Buttigieg hit back at conservative radio host Rush Limbaugh, saying that he wouldn't "take lectures on family values" from him. Limbaugh had suggested Americans wouldn't elect Buttigieg president because he's been "kissing his husband on stage" after debates.
Meanwhile, a review of a review of the congressional record and other statements showed that Sen. Bernie Sanders' opposition to the Iraq War wasn't as absolute as he claims.
---
14 Americans test positive for coronavirus after evacuation from quarantined cruise ship
Fourteen Americans evacuated from a cruise ship quarantined off Yokohama, Japan have tested positive for the novel coronavirus.
They were among hundreds of U.S. citizens and their family members who arrived back in the U.S. on charter flights early Monday.
The evacuees from the Diamond Princess cruise ship were deemed asymptomatic and fit to fly before the evacuation. But after they left the ship and went to the airport, U.S. officials received notice that 14 had tested positive for COVID-19, according to a State Department statement.
All of the evacuees will remain under quarantine for 14 days, and those with positive test results will be isolated, the State Department said. Tensions on the ship had been running high before the evacuation, with some Americans saying they were being treated "like a prisoner."
Meanwhile, Chinese health officials reported another 105 deaths from the respiratory virus yesterday, bringing to total to 1,770. Most of the latest deaths were in Wuhan, the capital city of Hubei province in central China and the place where the outbreak is thought to have originated.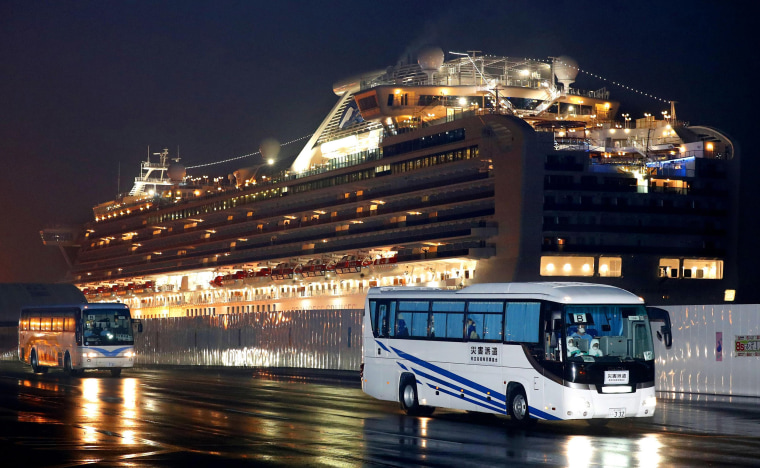 ---
These prosecutors want radical criminal justice change. Barr is fighting to stop them
Progressive prosecutors have seen their influence soar over the past few years, using their power to overturn wrongful convictions and refuse cooperation with federal immigration authorities.
Now they're looking to 2020 with the hope of winning key district attorney offices around the nation and boosting their influence with an overhaul of the system from within.
But Attorney General William Barr is standing in their way. He dominated headlines last week for other reasons, and also raised tensions when he struck out at the movement, saying in a speech that the "self-styled 'social justice' reformers" are "putting everyone in danger."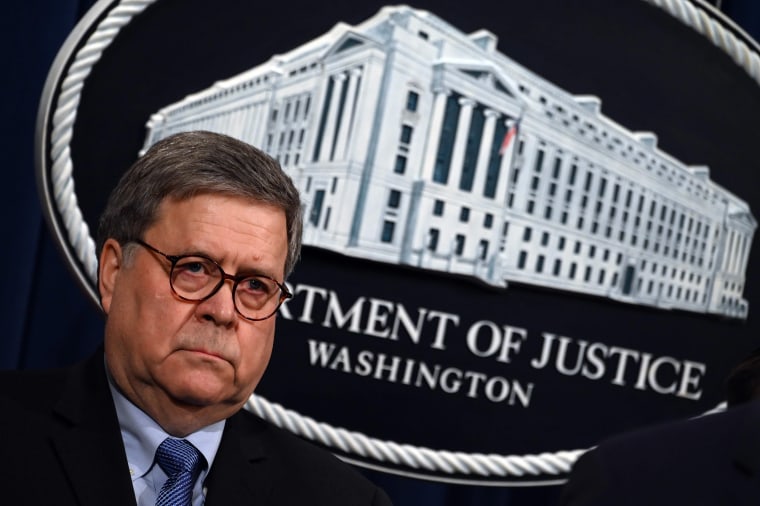 ---
Want to receive the Morning Rundown in your inbox? Sign up here.
---
Plus
---
THINK about it
Jameela Jamil, an English actress, model and the founder of the inclusivity advocacy group I Weigh, is in the midst of an unusual controversy involving accusations about the validity of claims she's made about her own health.
These accusations ignore the realities of chronic illness, writes Caira Conner in an opinion piece.
---
Live BETTER
Reducing added sugar is one of the best things you can do to improve your health. But you'd be surprised how much added sugar sneaks into many packaged foods, including savory ones. Try these healthy swaps to cut back.
---
Shopping
Looking for a deal this Presidents Day? Here's where bargain hunters looking for TVs, mattress and home goods should focus their efforts.
---
Quote of the day
"Even now, very few people learn about it in history classes. Most of the people I've talked to in Colorado don't know there was a Japanese internment camp here. It really was erased from history almost completely."
— Tarin Kemp, who helps with the preservation of Amache, a former camp where Japanese Americans were incarcerated during WWII.
---
One fun thing
In the fictional home of Romeo and Juliet, the Juliet Club answers letters from hopeless romantics seeking advice. Founded in Verona, Italy in 1972, the club responds to thousands of letters every year.
Six years ago, one American feeling unlucky in love wrote to Juliet for advice. He said the club's advice was life changing and true love soon followed.
---
Thanks for reading the Morning Rundown.
If you have any comments — likes, dislikes — drop me an email at: rachel.elbaum@nbcuni.com
If you would like to receive the Morning Rundown in your inbox Monday to Friday, please up here.
Thanks, Rachel Elbaum