Good morning, NBC News readers.
Scientists warn of the devastating global impact of the Amazon wildfires, Iraqi interpreters for the U.S. military are denied visas, and Elon Musk wants to nuke Mars.
Here's what we're looking at this morning:
---
Amazon fires could spell 'game over' for fight against climate change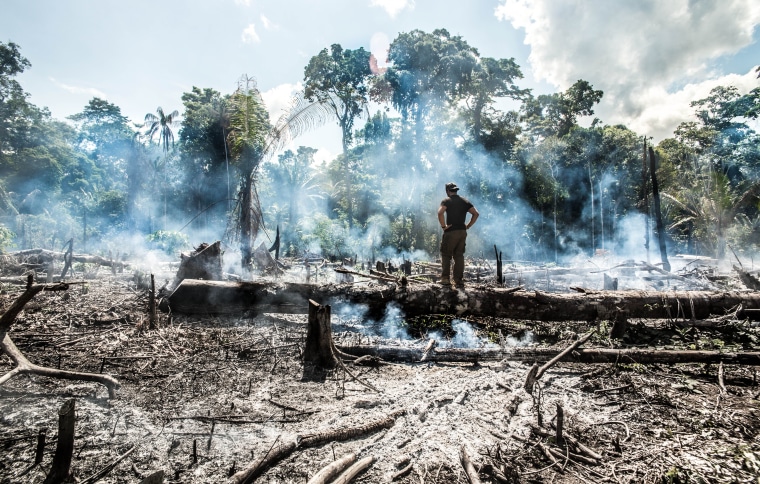 Wildfires ravaging the Amazon aren't just a tragedy for one of the natural wonders of the world, they also threaten the global effort to avert a looming climate crisis, scientists are warning.
The rainforest, which is half the size of the United States, is an environmental workhorse, absorbing heat, storing carbon dioxide, and pumping water into the atmosphere
Environmentalists blame Brazilian President Jair Bolsonaro. One expert said if the fires get much worse they could spell "game over" for action against climate change.
As well as speaking with these analysts, NBC News has crunched the numbers into a series of graphics and maps that show just how bad things are.
---
Trump administration issued just two visas for Iraq interpreters last year
Iraqis who worked as interpreters for the U.S. military have faced threats, abductions and attacks for their association with American forces. Hundreds have been killed by militants since the U.S.-led invasion of Iraq in 2003.
But the administration of President Donald Trump has virtually closed the door to these people, issuing them only two U.S. visas last year, according to statistics obtained by NBC News.
"I am a hunted man," said Shaker Jeffrey, who has been waiting for a visa for 10 years. He fled to Germany and says he has been targeted by ISIS. "If I return to Iraq I will be assassinated."
---
Facebook bans Epoch Times ads after NBC News investigation into the pro-Trump outlet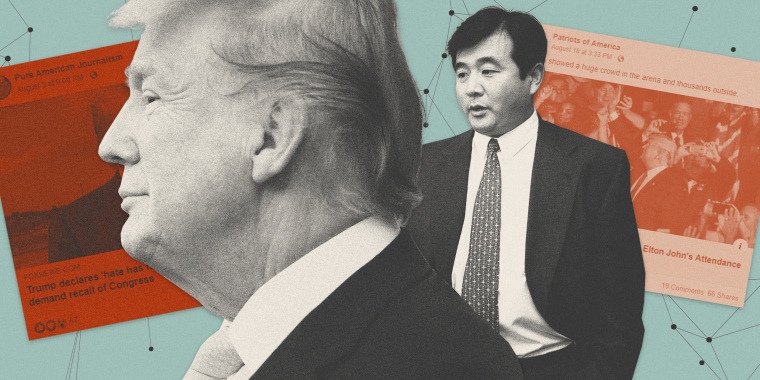 This week NBC News lifted the lid on the Epoch Times, a conservative news outlet that spent more money on pro-Trump Facebook advertisements than any group outside the Trump campaign itself.
Reporters Brandy Zadrozny and Ben Collins found the Epoch Times shifted its spending on Facebook in the last month, seemingly in an effort to obfuscate its connection to some $2 million of ads that promoted the president and conspiracy theories about his political enemies.
Now Facebook has banned these ads from the site after questions raised in the reporting. "They are no longer able to advertise with us," a Facebook spokesperson said.
---
Biden meets old faces in the Granite State — but this time it feels different
Six months before voters in New Hampshire cast their ballots in the 2020 primary, most candidates are still introducing themselves.
Joe Biden, on the other hand, is reconnecting with familiar faces ahead of the first-in-the-nation primary. This time the former vice president is embracing the unfamiliar — campaigning as a front-runner in his third attempt at the Democrat's presidential nomination.
Unlike previous failed bids, Biden has the resources, the ground game and the name recognition here that reflects his status as the early favorite for the nomination, according to staunch supporters and undecided voters alike.
---
The Week in Pictures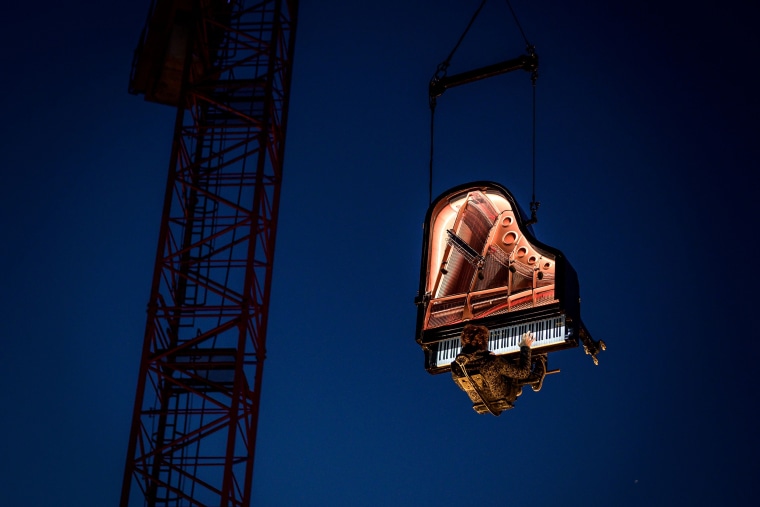 See more of the most striking images from the last week.
---
Want to receive the Morning Rundown in your inbox? Sign up here.
---
Plus
---
THINK about it
The Amazon rainforests are on fire and Brazil's Trump-like president, Jair Bolsonaro, is to blame, writes climate campaigner Bill McKibben in an opinion piece.
---
Science + Tech = MACH
What sets freewheeling tech billionaire Elon Musk apart from us mere mortals? Well, for a start most of us have never woken up one morning and decided it would be a really good idea to "nuke Mars."
But wait, hear him out. One way to terraform and eventually colonize the Red Planet, Musk genuinely seems to believe, would be to pepper it with a steady stream of low-fallout nuclear weapons to create a fake sun above its atmosphere. He mused on Twitter that his plan is "not risky imo."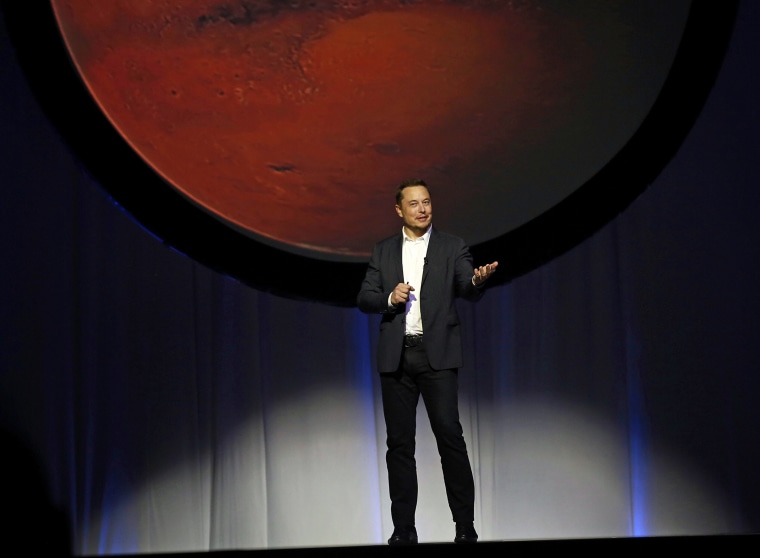 ---
Quote of the day
"You're one of the all-time greats in the history of sports, not just basketball, and an inspiration to us all."
— Trump awards Basketball Hall of Famer Bob Cousy the Presidential Medal of Freedom.
---
One scary thing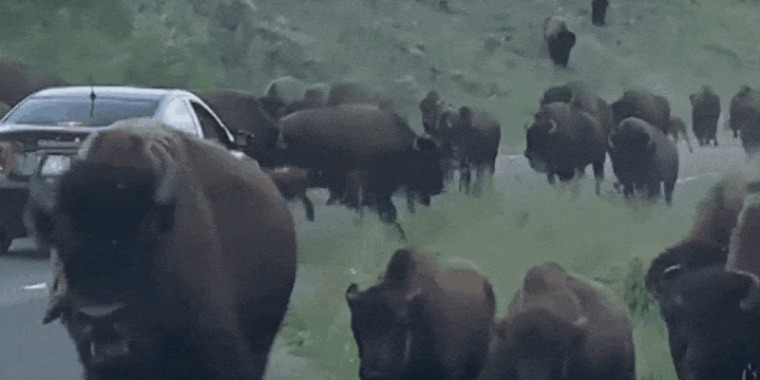 Watch the terrifying moment a herd of bison stampeded past the car of a family visiting Yellowstone National Park.
---
Thanks for reading the Morning Rundown.
It's been a pleasure to take the tiller of the good ship Morning Rundown this week, charting our course through the ever choppy waters of news. You'll be pleased to hear Petra Cahill is back Monday. Until then if you have any comments — likes, dislikes — you can drop me an email: alexander.smith@nbcuni.com.
If you would like to receive the Morning Rundown in your inbox Monday to Friday, please sign-up here.
Thanks, Alexander Smith.