Good morning, NBC News readers.
The attorney general issued a rare criticism of the president's tweets, the Democrats are strapping in for a long primary, and health officials explain why the reported spike in coronavirus disease might not be quite what it seems.
Here's what we're watching this Friday:
---
AG Barr says Trump's tweets make his job 'impossible'
Attorney General William Barr made a rare public criticism of President Donald Trump on Thursday, saying in a television interview that some of the president's tweets related to the Justice Department "make it impossible for me to do my job."
His comments to ABC News came after the department overruled federal prosecutors and recommended a lower sentence for Roger Stone, a longtime Trump associate. The reversal resulted in all four prosecutors quitting the case.
The president had criticized the initial sentence recommendation of seven to nine years in prison — something Barr said put him in a tough spot.
"Do you go forward with what you think is the right decision, or do you pull back because of the tweet?" he said.
Meanwhile, Trump blasted his former chief of staff, John Kelly, after Kelly applauded Army Lt. Col. Alexander Vindman for reporting concerns over Trump's Ukraine call.
---
Democrats buckle up for the long haul
After muddled results in Iowa and New Hampshire, the Democrats are strapping in for a drawn-out delegate hunt that could end in the first contested convention in decades.
Those who want a moderate candidate are reassessing their options after former Vice President Joe Biden's poor finishes in both states.
One possibility is former New York Mayor Mike Bloomberg, who got stuck into a Twitter fight with Trump on Thursday and called the president "a carnival barking clown."
Others fear that if front-runner Sen. Bernie Sanders, I-Vt., wins the nomination, he may hurt the party's chances of winning back the Senate, even endangering House seats.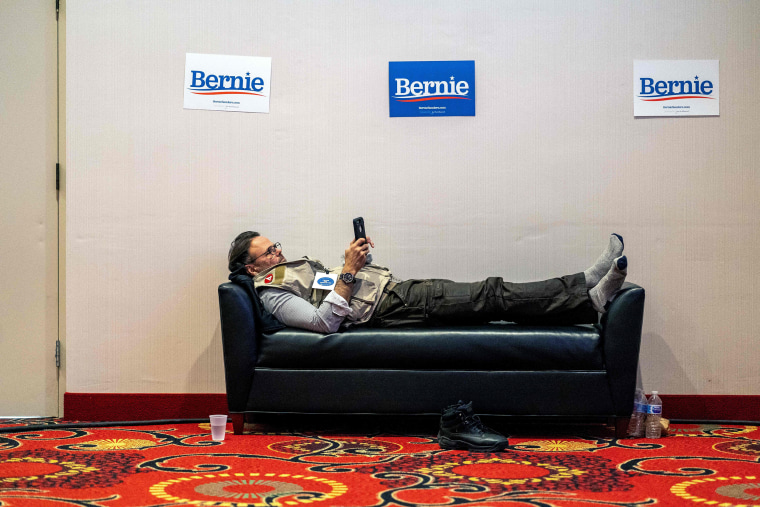 ---
Exclusive: U.S. communicating with Iran over detained Americans — it's partly down to Switzerland
Switzerland — the mountainous European country known for its international neutrality — has been acting as an intermediary in talks about Americans imprisoned in Iran.
According to sources familiar with the talks, Washington and Tehran have kept an open back-channel despite tensions that brought them to the brink of war last month.
At least four Americans are known to be held in Iran, including a Navy veteran, an environmental activist, and a former UNICEF official.
---
Why the latest coronavirus disease figures aren't quite what they seem
Chinese officials say more than 1,700 health workers are now infected with the coronavirus disease and six have died. The total number of cases is more than 63,000 with the death toll approaching 1,400, including the first fatality in Japan. Meanwhile another part of China's Hubei province has announced "wartime control" measures.
But a recent spike in the number of cases does not necessarily mean the outbreak is getting dramatically worse.
Public health workers are eager to stress that the rise is down to the way the disease is being diagnosed, with Chinese doctors judging patients on their symptoms rather than waiting for confirmed results from the lab.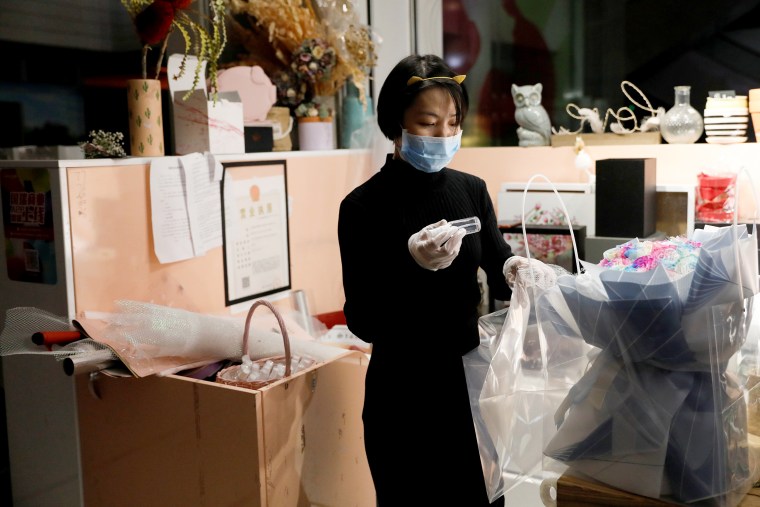 ---
Want to receive the Morning Rundown in your inbox? Sign up here.
---
Plus
---
THINK about it
On Thursday, the Senate voted to block the president from engaging in additional hostilities against Iran. This was a welcome first step in the legislative branch's acceptance of its constitutional responsibilities, Anthony Marcum, a fellow for the Governance Project at the R Street Institute, writes in an opinion piece.
---
Live BETTER
Still looking for that showstopper Valentine's Day recipe to cook tonight? Surf and turf might sound luxurious but it can actually be quick and easy to make — not to mention far cheaper than if you ordered it in a restaurant.
---
Shopping
And while we're on the subject of Valentine's Day, if you're stuck for a gift here are 14 ideas you can enjoy as a couple.
---
Quote of the day
"This was absolutely, 100% a peak experience. I am SO excited for the new season. Thank you @RuPaulsDragRace for having me!"
— Rep. Alexandria Ocasio-Cortez tweets the news that she will be a guest judge on season 12 of "RuPaul's Drag Race."
---
One fun thing
Astronaut Christina Koch wasn't the only member of her household to be doggone happy she's home.
Koch tweeted a heart-melting video of a deliriously happy dog — tail wagging at warp speed — greeting the astronaut who had just returned from an 11-month stint on the International Space Station.
---
Thanks for reading the Morning Rundown.
If you have any comments — likes, dislikes — drop me an email: alexander.smith@nbcuni.com.
If you would like to receive the Morning Rundown in your inbox Monday to Friday, please up here.
Thanks, Alexander Smith