Good morning.
NBC News has obtained emails that show immigration officials had no way to link separated migrant children to their parents — even when Trump administration officials were publicly claiming they did.
Here's what else we're watching today.
---
Barr and senators clash over Mueller report
After a heated day for William Barr in the Senate, the Justice Department said the attorney general will not testify before the House Judiciary Committee on Thursday.
The Justice Department and Democrats had been at odds over whether Barr could be questioned by staffers, in addition to lawmakers. The attorney general wanted to be questioned only by House members.
The move could set the stage for a legal battle because House Democrats have threatened to subpoena Barr if he did not appear before the panel voluntarily.
On Wednesday, the nation's top lawyer was forced to defend himself against scathing criticism from Democrats on the Senate Judiciary Committee over his characterization of special counsel Robert Mueller's report.
Much of the hearing focused on the revelation that Mueller had complained that Barr's summary of the special council report had lacked context and caused public confusion.
Barr said Mueller's letter was "a bit snitty" and that the special counsel had "wanted more put out" on the obstruction issue.
In several tense exchanges, Democrats on the committee called Barr's answers "purposely misleading" and "masterful hair-splitting."
---
Emails show Trump admin had 'no way to link' separated migrant kids to parents
On the same day last June that the Trump administration said it would reunite thousands of migrant families it had separated at the border with the help of a "central database," an official privately admitted the government only had enough information to reconnect 60 parents with their kids, according to emails obtained by NBC News.
"[I]n short, no, we do not have any linkages from parents to [children], save for a handful," one official wrote. "We have a list of parent alien numbers but no way to link them to children."
The gaps in the system for tracking separations resulted in a months-long effort to reunite nearly 3,000 families separated under the administration's "zero tolerance" policy.
That project is still ongoing — as are the issues connected to the policy.
On Wednesday, officials announced that a 16-year-old unaccompanied migrant boy died in Texas while in the custody of the U.S. government. His death is the third in similar circumstances since December.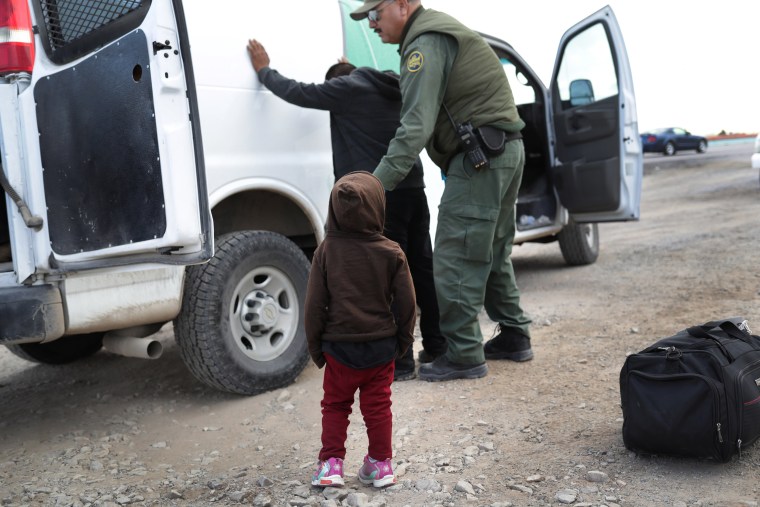 ---
Venezuela's opposition has a long way to go
When Venezuelan opposition leader Juan Guaidó called for an insurrection earlier this week, many thought President Nicolás Maduro's days were numbered.
But Maduro is still clinging to power, despite widespread protests and the chaos engulfing the country.
NBC News' Carmen Sesin takes a look at some of the reasons why it will be difficult — but not impossible — for the uprising to succeed.
One hint: The powerful armed forces still hold the key to Maduro's future, and its leaders prefer the current regime. "The military has deep distrust of the opposition and the United States," one expert said.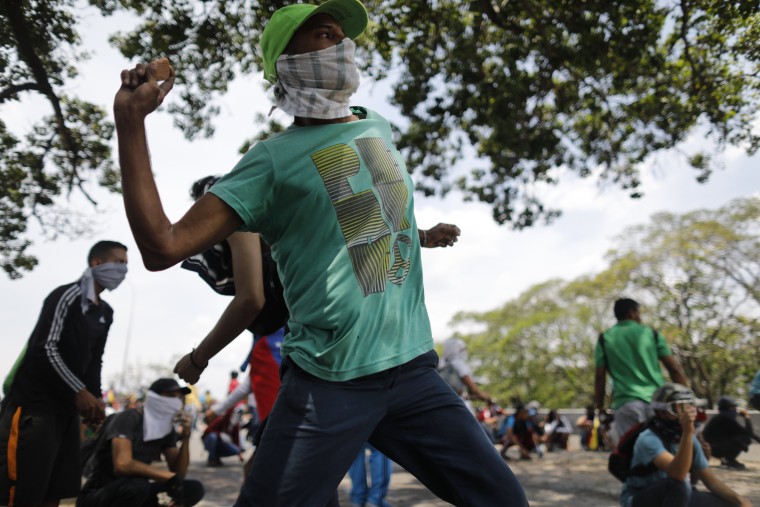 ---
Hillary Clinton: 'I'm living rent free inside of Donald Trump's brain'
The former secretary of state and 2016 presidential contender appeared on "The Rachel Maddow Show" to discuss President Donald Trump, Barr, the Mueller report and more.
She said Trump keeps attacking her to distract the country from his own problems and to fire up his Republican base of supporters.
---
Want to receive the Morning Rundown in your inbox? Sign up here.
---
Plus
Cruise ship quarantine: A cruise ship with nearly 300 passengers and crew was ordered quarantined in the Caribbean port of St. Lucia after a case of measles was confirmed on board.
---
THINK about it
I didn't leave the NRA. The NRA left me, Greg Hunter, a criminal defense lawyer and avid hunter, writes in an opinion piece.
---
Science + Tech = MACH
A new survey of sea life in the Pacific Ocean suggests that some endangered sea turtles are making a comeback.
---
Live BETTER
Memorial Day is around the corner. Here's your 31-day ab workout plan for summer — no crunches required.
---
One fun thing
A dragon's rumbling growl, bone-chilling screeches heard from the undead, and a direwolf's loud howl: these are just some of the bizarre sounds "Game of Thrones" fans have become accustomed to over the past eight years.
NBC News spoke with the lead sound designer for the hit series and you may be surprised to learn what goes into making the fantasy characters unusual sounds.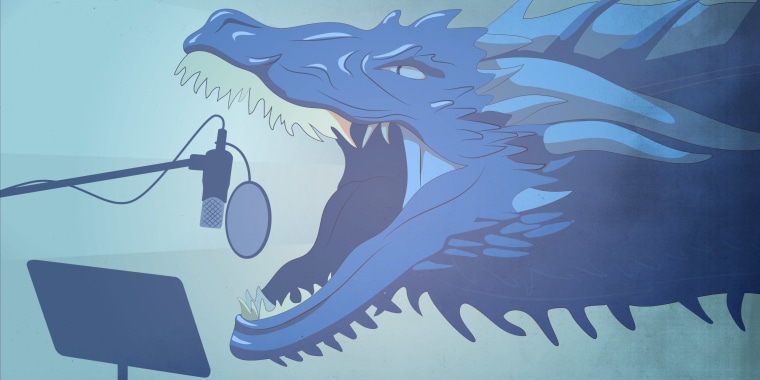 ---
Thanks for reading the Morning Rundown.
If you have any comments — likes, dislikes — drop me an email at: petra@nbcuni.com
If you'd like to receive the Morning Rundown in your inbox Monday to Friday, please sign up here.
Thanks, Petra