Good morning, NBC News readers.
The top diplomat in Ukraine's stinging transcript, important lessons Democrats should take away from Tuesday's victories and preparations are already underway for potential Election Day 2020 mayhem.
Here's what we're watching today.
---
Top diplomat in Ukraine directly ties Trump to quid pro quo
Bill Taylor, the top U.S. diplomat in Ukraine, told House impeachment investigators last month that President Donald Trump directed officials to tie military aid to Ukraine to demands that the country open politically advantageous probes, according to a transcript of his testimony made public Wednesday.
"That was my clear understanding, security assistance money would not come until the president [of Ukraine] committed to pursue the investigation," Taylor said, according to the transcript.
Taylor also cited Trump's personal attorney Rudy Giuliani as the "originator" of the idea to have Ukrainian President Volodymyr Zelenskiy deliver a public statement about launching the Burisma-Biden and 2016 election investigations.
Asked whose interests Giuliani was representing, Taylor replied, "President Trump."
House Democrats released the transcript of Taylor's private testimony as they announced that the career diplomat would be the first of several witnesses who will testify publicly next week as the next phase of the impeachment inquiry gets underway.
---
Kentucky governor refuses to concede, calls for vote recanvass
Kentucky Gov. Matt Bevin on Wednesday filed a formal request for a recanvass of the vote in his bid for re-election, a day after he appeared to come up roughly 5,150 votes short.
NBC News declared his Democratic opponent, state attorney general Andy Beshear, the apparent winner of the race.
Bevin insisted, without evidence, that "irregularities" had made a recount necessary.
Despite the governor's efforts, Beshear is plowing ahead after having declared victory.
"Last night the election ended. It ended and it's time to move forward with a smooth transition," Beshear said Wednesday.
Meantime, Democrats' euphoria over their victories in Kentucky and Virginia should come with a massive warning, NBC News' David Wasserman writes in an analysis: African-American voters aren't guaranteed.
Just like in 2018, when Democrats took back the majority in the House, Democrats' gains were concentrated in largely white, middle-to-upper income suburbs.
The results show that boosting black voters' enthusiasm in the post-Obama era will be central to the party's chances of defeating Trump in 2020, Wasserman writes.
---
Welcome to 'Adversaria': A fictional town where real hackers battle test officials for potential Election Day mayhem
It's Nov. 3, 2020, in the fictional town of "Adversaria," and a deep fake video surfaces of a candidate committing domestic violence.
The "red team" has succeeded in pushing misinformation to sow discord before the election. While across the hall, the "blue team" is working to stop it.
The cyberattack simulations are part of increasingly common exercises taking place across the country to prepare for real-life vulnerabilities in 2020.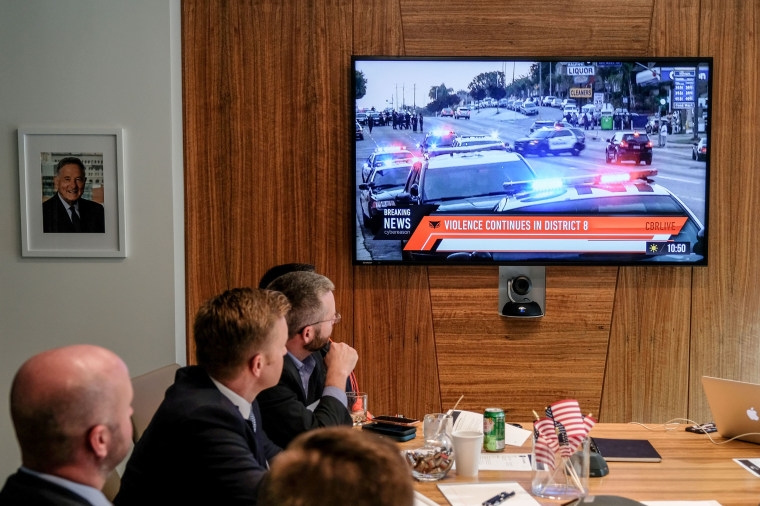 ---
As California burns, generator companies make a power grab
When Pacific Gas and Electric announced in September that it was implementing rolling blackouts for the next decade to protect against the state's wildfires, Wall Street pounced on the untapped market for home generators.
But the sudden influx of electrical units ― not held to the state's strict emission standards ― is raising environmental and health concerns.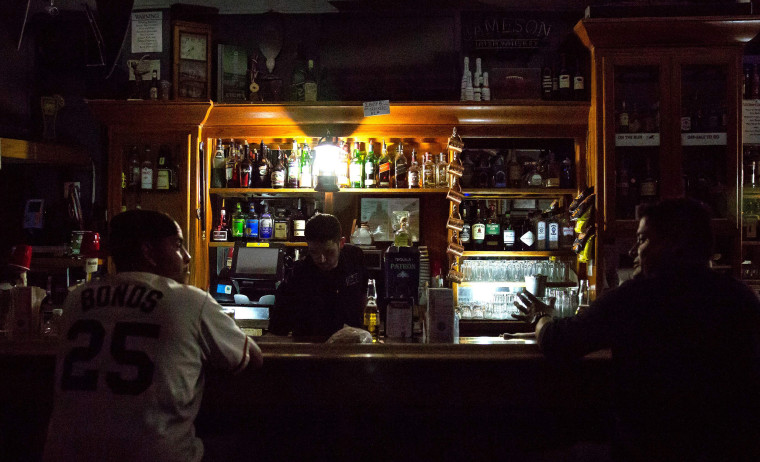 ---
Want to receive the Morning Rundown in your inbox? Sign up here.
---
Plus
---
THINK about it
Superheroes have vanquished Hollywood, and Martin Scorsese is right to call them out, Bryan Reesman writes in an opinion piece.
---
Live BETTER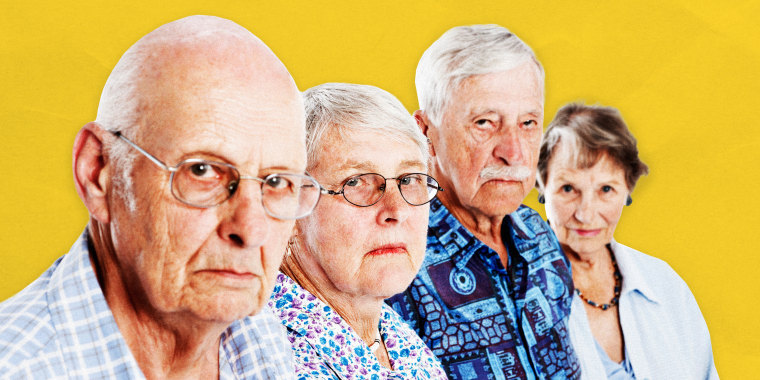 "OK boomer" has the internet in a tiff. What's it all about?
---
One fun thing
That was one lucky shot!
Freshman Cale Montis was plucked from the crowd at the University of Oklahoma Basketball game to try his hand at a half-court shot.
When he successfully made the shot, he earned himself a full year worth of tuition.
---
Thanks for reading the Morning Rundown.
If you have any comments — likes, dislikes — drop me an email at: petra@nbcuni.com
If you'd like to receive this newsletter in your inbox Monday to Friday, please sign up here.
Thanks, Petra