Good morning, NBC News readers.
A striking victory in crucial U.K. elections could set the country's political course for a generation, an impeachment vote delay, and see what happens when a bald eagle tangles with a giant octopus.
Here's what we're watching today.
---
Boris Johnson's emphatic U.K. election win sets stage for January Brexit
Prime Minister Boris Johnson's Conservative Party won a resounding victory in the U.K.'s general election, easily gaining enough seats in the House of Commons to form a majority government.
The win means the United Kingdom is all but certain to leave the European Union on Jan. 31 — three-and-a-half years after the Brexit referendum.
"We will get Brexit done by the 31st of January, no ifs, no buts, no maybes," Johnson said on Friday morning.
The election was a crushing defeat for the opposition Labour Party, which suffered its worst results since 1935.
Jeremy Corbyn, the party's socialist leader, announced Friday he would step down after a period of "reflection."
The election results showed his party not only failed to oust the ruling Conservatives but also lost a swath of formerly dependable seats.
---
In surprise move, Judiciary Committee delays impeachment vote
After a grueling 14-hour meeting, Democrats on the House Judiciary Committee suddenly announced that the panel would not vote as planned late Thursday night on two articles of impeachment, infuriating Republicans.
Chairman Jerry Nadler, D-N.Y., said shortly after 11 p.m. that the committee would instead vote on the impeachment of President Donald Trump on Friday at 10:00 a.m.
The move caught Republicans on the committee off guard. They alleged Democrats abruptly changed the schedule only to get more media attention during the day on Friday.
If the articles pass the committee, the full House is expected to hold a floor vote on the impeachment articles, mostly likely on Wednesday, before lawmakers leave for their holiday break.
Confident that their ranks will remain united in the final House votes, Republicans are turning their attention to vulnerable Democrats, hoping to pressure at least a handful of them into defecting and voting against impeachment.
Meantime, Senate Majority Leader Mitch McConnell, R-Ky., said Thursday that there was "no chance" that Trump would be removed from office in any impeachment trial.
Video: Nadler shocks GOP with surprise end to Trump impeachment debate
---
'An offensive cliché': Critics slam portrayal of journalist using sex for tips in new Eastwood drama
Clint Eastwood's docudrama "Richard Jewell," about the 1996 Olympics bombing, has generated controversy for depicting Atlanta Journal-Constitution reporter Kathy Scruggs as sleeping with an FBI agent to get tips — something her family and colleagues adamantly deny.
"It's not just a tired cliché. It's an offensive cliché," said Chris Roush, a business reporter at the newspaper at the same time as Scruggs. "I've never known a female journalist that I've worked with to have ever done this."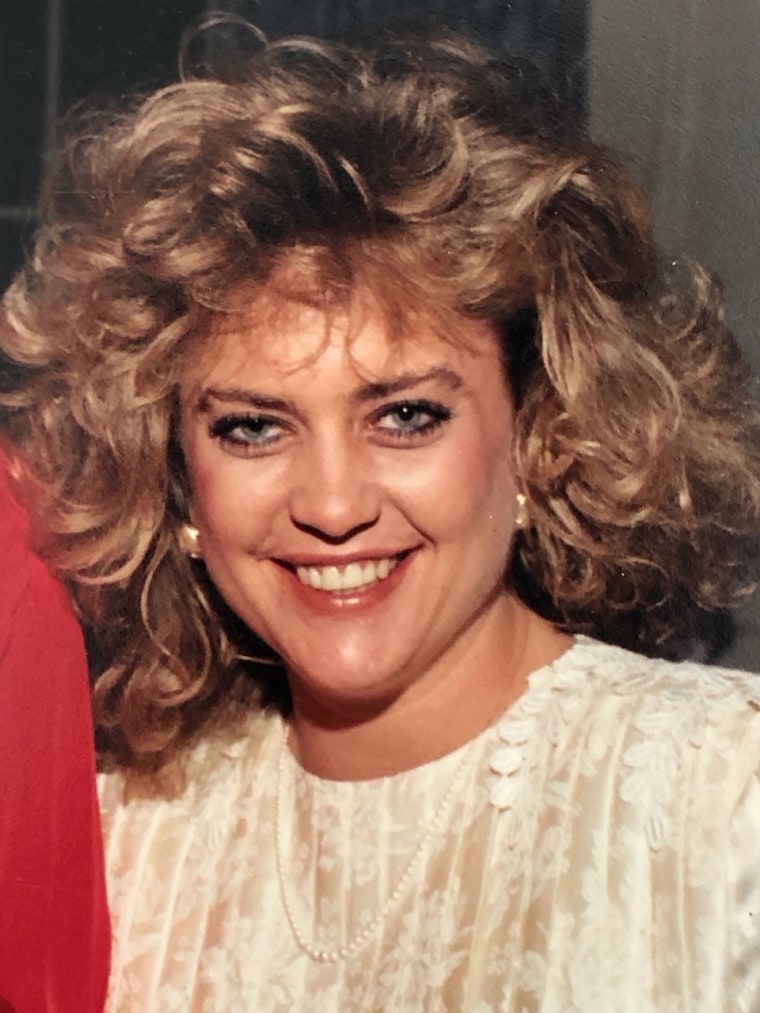 ---
The Week in Pictures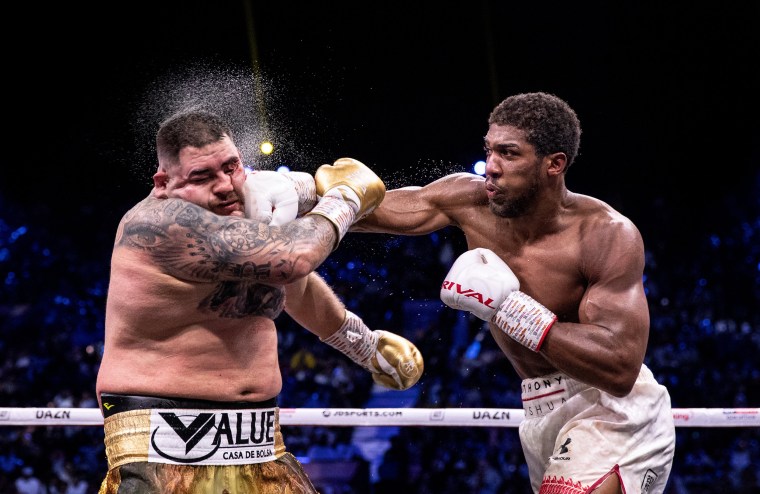 Anthony Joshua, right, punches Andy Ruiz Jr. during the World Heavyweight Title Fight in Diriyah, Saudi Arabia, on Dec. 7. Joshua beat Ruiz to reclaim the heavyweight world title.
See more of the most compelling images from the last week here.
---
Want to receive the Morning Rundown in your inbox? Sign up here.
---
Plus
---
THINK about it
"Bombshell" wants viewers to think you can escape sexism by fleeing Fox News, writer Jenni Miller argues in an opinion piece.
---
Live BETTER
It's easy to overdo it at this time of year. Here are ideas for how you can toast the holiday season with lower alcohol beer, wine and cocktails.
---
One wacky thing
It sounds like the start of bad joke: A bald eagle tangles with a giant octopus...
But fishermen in northwest Canada came across just that — a bald eagle tussling with a giant Pacific octopus.
The fishermen managed to separate the unlikely pair.
And neither seemed injured or put off by the wrangle. The bird later flew off and the octopus dove deep below the boat.
---
Thanks for reading the Morning Rundown.
If you have any comments — likes, dislikes — drop me an email at: petra@nbcuni.com
If you'd like to receive this newsletter in your inbox Monday to Friday, please sign up here.
Have a great weekend, Petra