Good morning, NBC News readers.
China is reporting a major spike in coronavirus cases, President Donald Trump has refused to rule out a pardon for his longtime friend Roger Stone, and Snoop Dogg apologized to Gayle King for threatening comments about her Kobe Bryant sexual assault question.
Here's what we're watching this Thursday morning.
---
China reports a big jump in COVID-19 deaths, cases after diagnosis method tweaked
The center of the coronavirus outbreak reported a stark rise in the number of new cases Thursday, dashing hopes that the epidemic may have been slowing down.
Another 242 deaths and 14,840 new cases were reported in China's Hubei province after officials started using new technology to diagnose the virus.
The new information brought the total number of cases in mainland China to 59,805 — a significant jump from previous reporting that's sure to raise concerns about the true scale of the epidemic.
China is now taking "wartime control measures" in the city of Shiyan, in Hubei province, where the epidemic is believed to have originated. The measures include the closure of all buildings for at least 14 days.
As China struggles to get the outbreak under control, top officials are paying the price. China's Communist party fired the leader of Hubei province and announced that he will be replaced by the current mayor of Shanghai.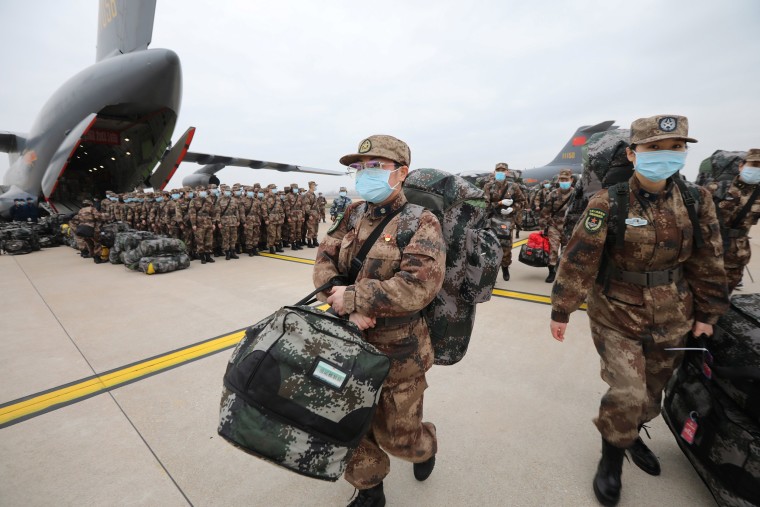 ---
Trump declines to rule out a pardon for Roger Stone, thanks Justice Department for intervention
President Donald Trump declined Wednesday to say whether he was considering a pardon for his longtime confidant Roger Stone, leaving the possibility open just a day after the Justice Department announced that it would reduce Stone's recommended sentence.
"I don't want to say yet," Trump told reporters when asked during an event in the Oval Office whether he was considering pardoning Stone.
"People were hurt viciously and badly by these corrupt people," Trump continued. "I want to thank the Justice Department for seeing this horrible thing."
A jury found the Republican operative guilty of all seven counts brought against him, including witness tampering and making false statements, in a trial that ended in November.
Trump's apparent interference in Stone's case has sparked accusations that the president is politicizing the Justice Department.
Congressional Democrats on Wednesday called for an emergency hearing and investigation into the Justice Department's decision to reduce its recommended sentence for Stone.
Meantime, Attorney General William Barr has agreed to testify before the House Judiciary Committee at the end of March over concerns about his Department of Justice tenure, the committee said Wednesday.
---
Analysis: Bloomberg storms to the center of the 2020 presidential fray
Mike Bloomberg is starting to dominate the national political debate like no one in the past five years other than Trump.
He rocketed into third place in several national polls this week, even though he hasn't participated in the first contests or any of the party's debates.
The former New York mayor's stealth campaign is making his rival candidates nervous because a growing number of Democratic insiders and voters think he may be their best shot at beating Trump, NBC's Jonathan Allen writes in a news analysis.
But, the billionaire candidate is facing blowback over recently unearthed comments he made defending the controversial "stop-and-frisk" policy he oversaw as mayor.
His campaign countered that the uproar shows that he's getting under the president's skin. "When you threaten Trump, you become a target," Bloomberg's campaign manager told NBC News.
Meantime, Bloomberg is spending big everywhere, including on Trump's home court: Facebook.
---
Want to receive the Morning Rundown in your inbox? Sign up here.
---
Plus
---
THINK about it
Want to give your special someone a gift on Valentine's Day? Don't, argues economic writer Andrew Cuff. It's a bad investment.
---
Live BETTER
Single women own more homes than single men. Here's what they're doing differently.
---
Shopping
If you are unconvinced by the Think piece above, here's our ultimate Valentine's Day gift guide for everyone on your list.
---
Quote of the day
"The State Department is being hollowed out from within at a competitive and complex time on the world stage."
— Former Ukraine Ambassador Marie Yovanovitch during a speech at Georgetown University on Wednesday. (Video)
---
One fun thing
From the moment "To All the Boys I've Loved Before" — the hit Netflix film based on the bestselling novel by Jenny Han — began streaming a year and a half ago it set off a worldwide phenomenon.
The film and the 2014 novel it's based on helped Asian American kids and teens see themselves as the protagonist in a fun love story, as opposed to being the sidekick or best friend.
Fans are ready for more with "To All the Boys: P.S. I Still Love You" set to begin streaming Feb. 12.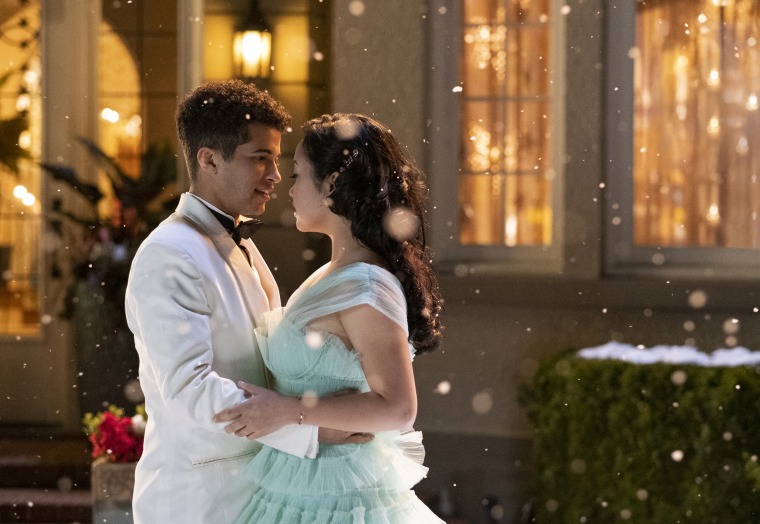 ---
Thanks for reading the Morning Rundown.
If you have any comments — likes, dislikes — drop me an email at: petra@nbcuni.com
If you'd like to receive this newsletter in your inbox, please sign up here.
Thanks, Petra