Good morning, NBC News readers.
During the coronavirus crisis, this newsletter is going to be dedicated to bringing readers the latest news and analysis on the issue from our experts in the field.
This morning Dr. John Torres, NBC News Medical Correspondent, reminds us all that it's important to stay informed about the virus, but not to panic. And NBC News Business Correspondent Ali Velshi explains why the markets may be rallying.
It's also a huge day in the Democratic presidential primary with 14 states, including California and Texas, heading to the polls for Super Tuesday.
Here's what we're watching on this busy news day.
---
Be informed, but don't panic, says Dr. Torres
As fears of a coronavirus pandemic grow, we asked Dr. Torres what advice he had for the average American. Here's what he sent in:
"With all the news about the coronavirus coming from around the country it's hard not to get anxious and worried.
Remember though, if you are near someone coughing and looking sick the odds are overwhelming that it's most likely the seasonal flu — not coronavirus.
Right now, it's best to keep informed about COVID-19, the disease caused by the new coronavirus, but not to be overly anxious or panic.
We've been through this before with the swine flu pandemic, SARS and Ebola.
Dr. William Schaffner, an infectious diseases specialist, reminds us that most of the coronavirus infections are rather mild and the things you can do to avoid it are basically the same ones you do to avoid the seasonal flu.
Today, I'll be keeping an eye on the G7, which is holding an emergency call to discuss how to coordinate the global response to the ongoing outbreaks.
Remember, while public health and economic officials are rushing to contain coronavirus, regular life carries on.
I just flew eight hours from Madrid to New York City and the mood on the plane was not overly concerned. A few people wore masks and more used wipes than usual, but otherwise it was a normal flight."
All that said, if you do suspect you may have coronavirus, here are the steps that doctors and public health officials recommend you take.
For starters, call your health care provider. "You don't want to just show up in the waiting room and give it to everybody else," said Dr. Schaffner.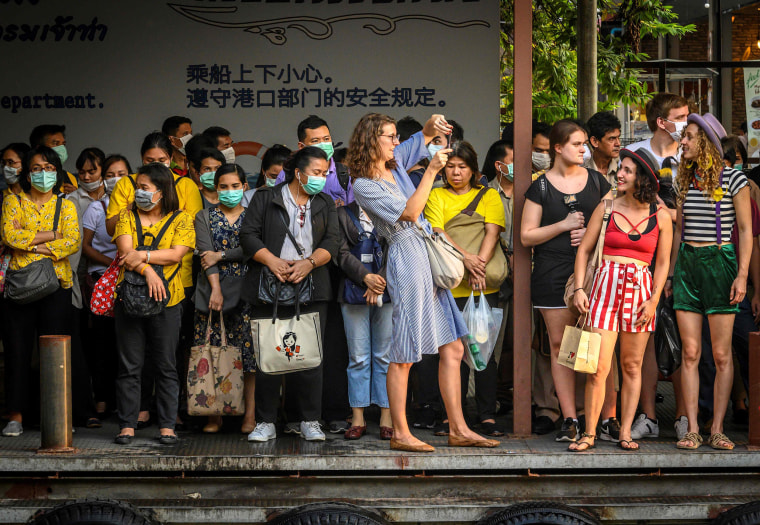 ---
Velshi: Optimism for rate cuts fueling market rally, not less fear about COVID-19
After the market rally on Monday, we asked NBC News Business Correspondent Ali Velshi what he's looking at today. Here's what he sent it:
"Markets are looking to extend Monday's record-breaking day, in which the Dow Jones Industrial Average surged over 1,200 points in a comeback rally that represented the blue-chip index's largest-ever single day point gain, and the largest percentage gain since 2009.
There are a few ways out of the type of sentiment that caused the sell-offs that U.S. markets saw last week.
1. Natural causes. Investors start to believe the market is "oversold" and that stocks are now a bargain.
2. Government and corporate action in response to the cause of the sell-off looks appropriate. While companies seem to be doing the right thing, there's less certainty around government. The House and Senate are closing in on a $7-8 billion spending arrangement to provide funds to fight the effects of COVID-19. This is more than double what the White House asked for. That initial ask sent signals that the White House didn't really have a handle on the situation.
3. Stimulus. This is what occurred at the onset of the Great Recession, and after 9/11. This can take the form of tax cuts, or direct injections into the economy. President Donald Trump floated the idea of a tax cut formally on Saturday, although he blunted the effect of it by saying it was something he was going to do anyway. He also suggested it might be a few months off.
4. Interest rate cuts. This is something the administration has suggested a few times, but, like tax cuts, it's something they talk about frequently, so it's unclear when and how this would take place.
Trump, who was against having low interest rates for extended periods of time prior to becoming president, replaced Janet Yellen as Fed chief early in his presidency and replaced her with Jerome Powell, in what seemed like the opening salvo in a rare cutting campaign.
While the president doesn't control the Fed, Trump has made no secret of his wanting continued rate cuts — and has said and tweeted as much almost daily.
In late 2008, the Federal Reserve, in concert with central banks around the world, stepped in during the stock market's worst times with rate cuts, in moves that were seen to have averted global economic disaster.
It's less certain whether this type of action is needed today. And even if it is, because of Trump's pressure to have rates cut, they are already so low as to cause concern about whether there is enough left to cut.
Nonetheless, it is optimism for the rate cuts that is fueling the renewed optimism in markets, not less fear about COVID-19.
Rate cuts cause markets to go up (which is why Trump likes them as president) because they remove interest bearing investments as a viable option.
They are also bad news for anyone depending on a return on their interest-bearing investments (which is why Trump complained about low rates before he was president)."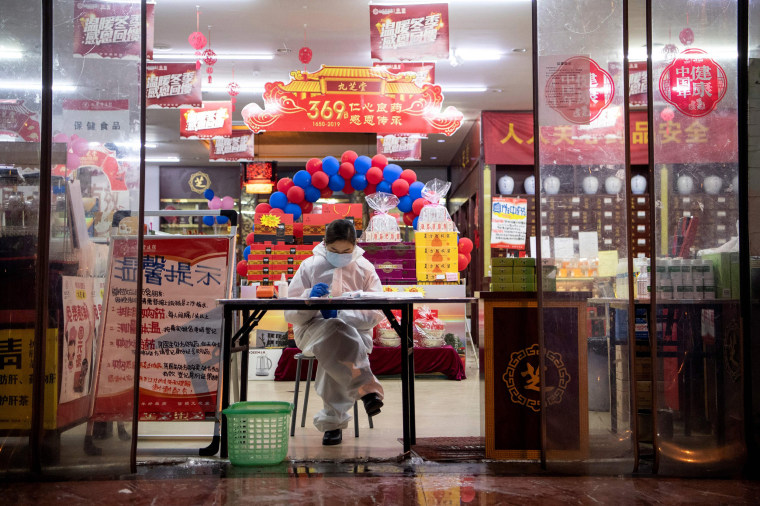 ---
U.S. death toll rises to 6 as top infectious disease specialist warns coronavirus likely to reach 'pandemic proportions'
The U.S. death toll from the coronavirus rose to six after four more deaths were attributed to the virus in Washington state.
With confirmed cases in at least 14 states, dozens of schools in Washington state and Oregon have closed out of coronavirus fears. Others across the country are wondering if this is going to become the new norm.
Meantime, South Korean President Moon Jae-in declared war against the novel coronavirus and apologized for a shortage of masks Tuesday as the number of confirmed cases in the country nears 5,000 and the death toll reaches 28.
"The whole country has entered a war against the infectious disease," Moon said.
And a lawyer for an American being held in Iran said that his client is at "serious risk" of contracting the coronavirus after another inmate held near his cell tested positive for the illness.
Get all the latest updates on the global outbreak in our live blog.
And see maps of where cases have been confirmed in the U.S. and worldwide.
---
Moderate Democrats rally behind Biden heading into Super Tuesday
Joe Biden picked up a slew of endorsements from his former Democratic rivals Monday in a rush to consolidate moderate support and thwart Sen. Bernie Sanders presidential ambitions.
Sen. Amy Klobuchar, Beto O'Rourke and Pete Buttigieg all came out in support of the former vice president at a rally in Dallas Monday evening.
The establishment endorsements show the Democratic empire is quickly aligning its forces to strike back at Sanders, NBC News' Jonathan Allen writes in a news analysis.
And they couldn't come soon enough with voters heading to the polls today for Super Tuesday, the biggest day on the primary calendar with more than 1,300 delegates at stake.
Here are seven things to watch today as the Democratic race narrows to four major candidates — Biden, Sanders, Sen. Elizabeth Warren and Mike Bloomberg.
And if you want to take a deep-dive, here is a state-by-state look at who's leading.
---
Want to receive the Morning Rundown in your inbox? Sign up here.
---
Plus
---
THINK about it
With Klobuchar dropping out and Warren's 2020 chances dimming, "electability" is rearing its ugly head again, writer Liz Plank argues in an opinion piece.
---
SHOPPING
One book purist avoided e-books for years. But after giving into Kindle's Paperwhite e-reader, she's declares she's in love.
---
Quote of the day
"This is a time to use common sense. It's a good time to wash your hands."
— Vice President Mike Pence on the coronavirus outbreak
---
One fun thing
Molly Seidel, 25, ran her first marathon at the U.S. Olympic trials over the weekend.
Now she is a member of Team USA and is heading to Tokyo this summer.
---
Thanks for reading the Morning Rundown.
If you have any comments — likes, dislikes — drop me an email at: petra@nbcuni.com
If you'd like to receive this newsletter in your inbox Monday to Friday, please sign up here.
Thanks, Petra