Good morning, NBC News readers.
Coronavirus, South Carolina's primary and could the United States and the Taliban finally be on the verge of a peace deal?
Here's what we're watching this Friday morning.
---
WHO says coronavirus outbreak 'getting bigger' as stock crash continues
Coronavirus panic sent global markets crashing again on Friday, compounding their worst week since the 2008 global financial crisis after the Dow plunged nearly 1,200 points on Thursday.
Transport-related stocks, tech stocks, and the energy sector all took the heaviest hits, as fears spread that the epidemic could strangle global movement.
The market jitters aren't expected to improve anytime soon.
The World Health Organization said the coronavirus outbreak is only "getting bigger" after Nigeria confirmed sub-Saharan Africa's first case, reiterating its warning that the virus could reach most "if not all countries."
Retail analysts have warned that U.S. retailers could see some empty shelves by mid-April if the epidemic leads to severe production supply chain disruptions.
Meantime, scientists and public health officials around the world are scrambling to not only contain the deadly outbreak, but also solve the enduring mystery of where it came from in the first place. Past outbreaks provide hints.
And the California patient who appears to have contracted coronavirus despite no foreign travel or exposure to a known infected individual has forced doctors to put on their detective hats.
Are you reconsidering upcoming travel plans as a virus sweeps the globe? You're not alone. Many Americans are rethinking spring and summer trips as the virus continues to spread.
Get the latest updates in our live blog and see maps of where the virus has spread.
---
Democrats in Trump districts cast a nervous eye at a surging Sanders
Few people sound more excited about the prospect of Sen. Bernie Sanders winning the Democratic nomination than South Carolina Republicans.
"Really, it's the best-case scenario for any Republican on the ballot," said Republican state Rep. Nancy Mace, who is running for her party's nomination to challenge freshman Democratic U.S. Rep. Joe Cunningham.
Sanders' rise has many Democrats in South Carolina worried that Cunningham's seat — the object of one of the most competitive House races in the country — would be even more vulnerable if a democratic socialist were at the top of the party's ticket in November.
---
Even as U.S.-Taliban deal looms, Afghans brace for more violence
After 40 years of war, few people in Afghanistan remember what peace is like and its prospect is treated with a heavy dose of skepticism even as the United States and the Taliban head toward a possible deal that could see American troops withdraw from the country.
"If the USA leaves Afghanistan, the Afghan army is not in a position to stand on its own feet," Najeeb Hayat, 61, a tailor from Kabul. "Anyone with weapons in Afghanistan will have power, it will be very difficult to stop them and will result in a civil war again."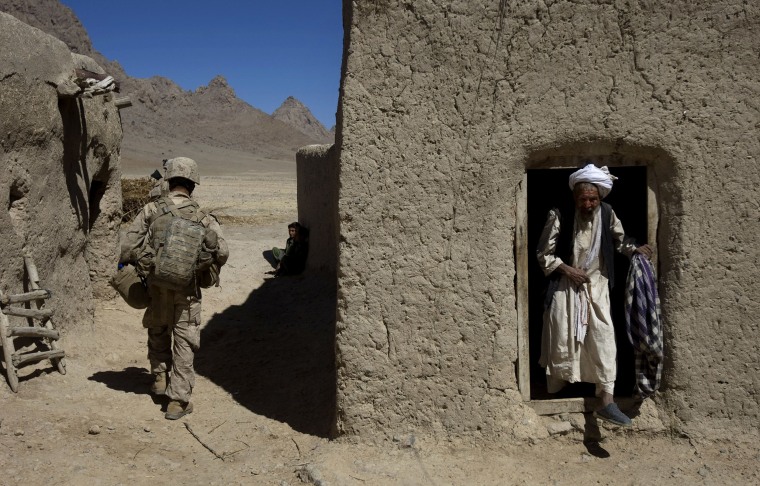 ---
The Week in Pictures
From coronavirus fears gripping the globe to anti-Muslim attacks in India amid a presidential visit, see the most compelling images from the past week here.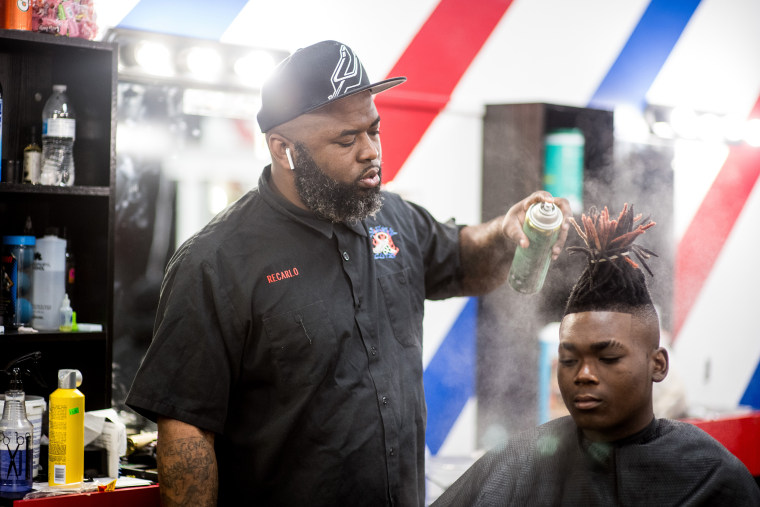 ---
Want to receive the Morning Rundown in your inbox? Sign up here.
---
Plus
---
THINK about it
A social media addiction is like binge eating. Here's how to find the right diet, according to psychologist Maggie Mulqueen.
---
Live BETTER
With panic over the spread of the coronavirus, here's how to wash your hands properly, according to doctors.
---
Quote of the day
"These are highly uncertain times, no one really knows the answer and the markets are really panicking."
—John Lau, SEI Investments Head of Asian Equities, on the global market plunge
---
One fun thing
The new Netflix show "Love Is Blind" has brought a 21st century twist to a reality dating format that has been around since the beginning of television.
The show's premise turns the dynamic of modern romance on its head: While most people use dating apps to select potential partners based on looks, contestants on "Love Is Blind" are meant to fall in love based on personality, before ever seeing each other.
The catch? Contestants who partner up after meeting in the show's "dating pods," where the hopefuls can hear but not see each other, will have to become engaged and agree to marry in a matter of weeks in order to actually meet.
"No wonder this works. It's got everything," said one pop culture expert.
---
Thanks for reading the Morning Rundown. Hope you have a restful weekend!
If you have any comments — likes, dislikes — drop me an email at: petra@nbcuni.com
If you'd like to receive this newsletter in your inbox Monday to Friday, please sign up here.
Thanks, Petra