Good morning, NBC News readers.
Former Vice President Joe Biden took heat from all sides during the Democrats' latest debate.
We've got complete coverage of the Detroit showdown.
---
With target on his back, Biden takes heat from Harris, Booker
As he walked on stage, Joe Biden jokingly made an appeal to his 54-year-old rival Sen. Kamala Harris, "Go easy on me, kid."
She did anything but that.
The senator from California and her New Jersey colleague Sen. Cory Booker — the two black candidates in the crowded 2020 Democratic field — teamed up to prosecute Biden's record on health, race and criminal justice. Others also joined the pile on during Night 2 of the Democrats' debate.
---
Watchdog tells Dems he can't probe Kushner, Ivanka security clearances until Trump asks
The Trump administration's intelligence watchdog has declined a request from four top Senate Democrats to investigate how the White House has handled security clearances for Jared Kushner, Ivanka Trump and other employees, according to a letter obtained by NBC News.
Michael Atkinson, the inspector general of the intelligence community, wrote to the senators that he would be happy to conduct such an investigation, but could only do it if President Donald Trump asks him.
---
Jeffrey Epstein's bizarre blue-striped building on private island raised alarm bells
The building was supposed to be a music pavilion, but the actual structure bears little resemblance to the drawings supplied by Epstein's architects to the U.S. Virgin Islands agency that oversees coastal development.
As a result, the existing structure, shaped like a giant box and initially topped with a gold dome, has fueled rampant speculation and online conspiracy theories.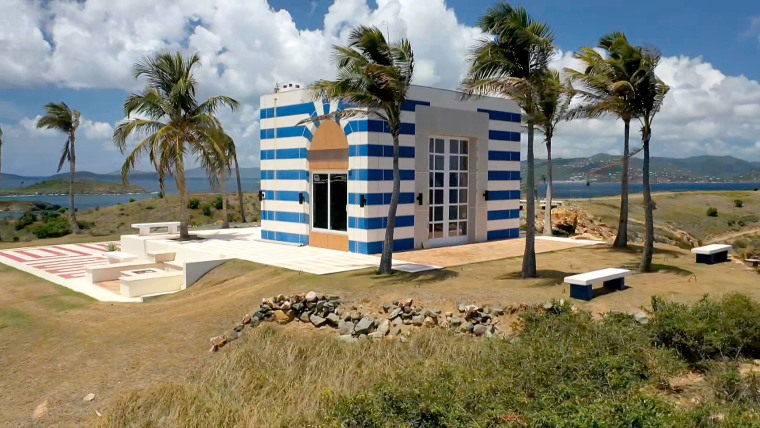 ---
Nigeria is winning the war on polio, thanks to women
To eliminate polio, women — mostly young mothers — have gone door-to-door, slipping drops of polio vaccine under the tongues of as many as 30 million Nigerian children.
Thanks to their efforts, experts believe Nigeria will soon be polio-free.
Aug. 21 will mark three years since Nigeria's last case of the disease, said Dr. Anis Siddique, UNICEF's chief of communication for development who led the polio team.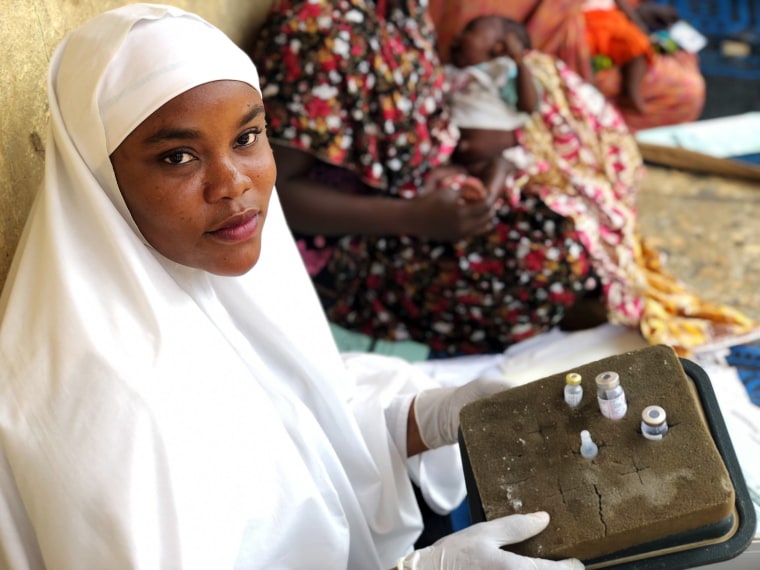 ---
Want to receive the Morning Rundown in your inbox? Sign up here.
---
Plus
---
THINK about it
Netflix's star studded "The Irishman" is one of 2019's most important movies, TV critic Ani Bundel writes in an opinion piece.
---
Science + Tech = MACH
A new study of Apollo lunar rocks suggests that the moon is way older than previously believed.
---
Live BETTER
Does the midday slump hit you hard? Skip the caffeine and get your blood flowing with these exercises instead.
---
Quote of the day
"We're up here with makeup on our faces and our rehearsed attack lines, playing roles in this reality TV show. It's one reason why we elected a reality TV star as our president. We need to be laser-focused on solving the real challenges of today."
— Entrepreneur Andrew Yang during his closing statement on the second night of the Democratic presidential debate.
---
One uplifting thing
Under the Taliban regime in Afghanistan, playing or even listening to music was a crime.
"You couldn't make any music, you couldn't play any instrument, you couldn't sing," said Elham Fanous, who grew up in the war-torn nation.
American forces put an end to that in 2001, when Fanous was just 4 years old. He says there were still only 25 pianos in the whole country, but it was enough to get his musical dreams started.
Now the 21-year old graduate of Hunter College who is heading to grad school at the Manhattan School of Music in the fall has a simple message for the people who helped him pursue his passion: "Thank you."
In an open letter he addressed to "U.S. veterans of the War in Afghanistan," he asked them "not to despair that your sacrifice was wasted. I will prove it was not. I will always say thank you through my lifetime of music."
---
Thanks for reading the Morning Rundown.
If you have any comments — likes, dislikes — drop me an email at: petra@nbcuni
If you'd like to receive this newsletter in your inbox Monday to Friday, please sign up here.
Thanks, Petra