Good morning, NBC News readers.
The deep ideological divisions within the Democratic Party were on full display during last night's debate.
We've got full coverage of the showdown in Detroit.
---
Progressive-moderate split rips wide open at second Democratic debate
The stark rift between progressive Sens. Bernie Sanders and Elizabeth Warren and the more moderate candidates in the crowded Democratic primary field was the theme of the night as candidates battled over health care, immigration and how to beat President Donald Trump.
---
Barr uses unique power to block migrants, reshape immigration law
A Monday ruling by Attorney General William Barr that limited the ability of migrants to seek asylum in the U.S. is the latest example of the Trump administration's use of a singular power of the attorney general's office to reshape immigration law.
Barr used a process called "certification" to close the door on most asylum seekers who fear persecution due to family ties, overturning years of precedent.
---
Over 900 migrant kids separated from parents in last year, ACLU says
The American Civil Liberties Union asked a federal judge Tuesday to block the Trump administration from continuing to separate migrant children from their parents.
Court documents show that more than 900 children have been separated from their parents since the practice was ordered to be stopped last year.
"It is shocking that the Trump administration continues to take babies from their parents," said Lee Gelernt, the lead attorney in the family separation lawsuit and deputy director of the ACLU's Immigrants' Rights Project.
---
Want to receive the Morning Rundown in your inbox? Sign up here.
---
Plus
---
THINK about it
The Electoral College could split evenly in 2020. That's good for Trump and bad for democracy, author David Mark writes in an opinion piece.
---
Live BETTER
Not into meditation or mindfulness? Try "niksen," the Dutch concept of doing nothing.
---
Quote of the day
"If you think any of this wonkiness is going to deal with this dark psychic force of the collectivized hatred that this president is bringing up in this country, then I'm afraid that the Democrats are going to see some very dark days."
— Marianne Williamson during the second Democratic debate
---
One fun thing
A baby rhino born at the San Diego Zoo Safari Park could be a key turning point for the species.
A conservation organization said it was the first successful artificial insemination birth of a southern white rhino in North America.
"Not only are we thankful for a healthy calf, but this birth is significant, as it also represents a critical step in our effort to save the northern white rhino from the brink of extinction," said Barbara Durrant, director of reproductive science at San Diego Zoo Global.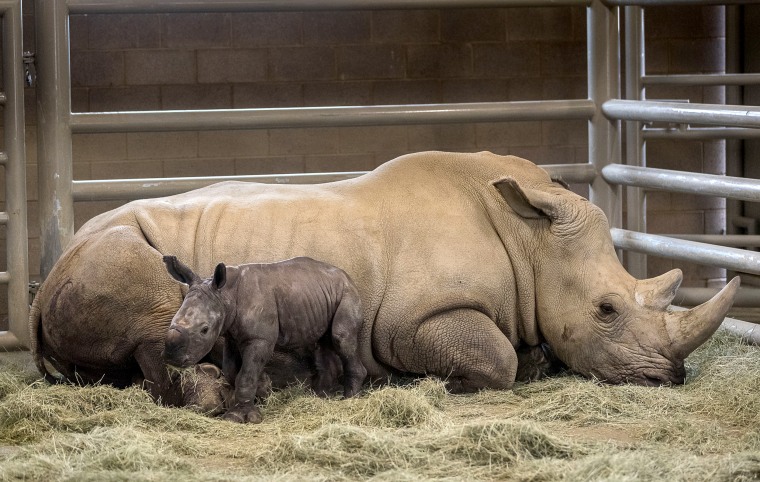 ---
Thanks for reading the Morning Rundown.
If you have any comments — likes, dislikes — drop me an email at: petra@nbcuni.com
If you'd like to receive this newsletter in your inbox Monday to Friday, please sign up here.
Thanks, Petra