Good morning, NBC News readers.
President Donald Trump is heading to Dayton and El Paso today in the wake of the mass shootings.
Here's what we're watching.
---
El Paso locals skeptical as Trump visits
Grief-stricken El Paso residents expressed misgivings about whether now was the time to roll out the welcome mat to the president, who some have blamed for stoking the violence that was unleashed in their community.
Vikki Deloach, a 53-year-old local, said she wasn't sure about Wednesday's visit.
But if Trump is "coming because something will be done about the hateful rhetoric that is spewed by not only him but other people," she said, "if there is going to be something done in regards to gun control and these AK-47 and AR-15s, then yes, we will embrace him."
Others, like Rob, a 37-year-old resident, believe the president could provide comfort.
"I don't think we should stop anyone who wants to show love and support."
---
Behind bars since 16, Cyntoia Brown walks free
Cyntoia Brown, whose life sentence for killing a man when she was 16 inspired a documentary and celebrity support, walked free from prison in Tennessee early Wednesday after 15 years behind bars.
Now 31, she was convicted of murdering a man she said had hired her for sex.
Her story led celebrities such as Rihanna, Alyssa Milano and Kim Kardashian West to advocate on her behalf and is cited as an example of the need for criminal justice reform.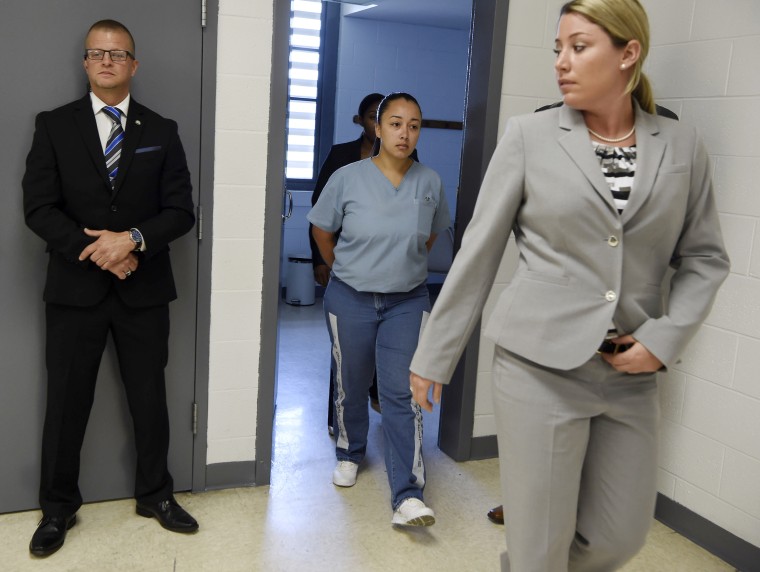 ---
Fried food and stump speeches: The Iowa State Fair is back
Blistering heat, pork chops on a stick, and lots of glad-handing are just a few of the things attendees can expect at the Iowa State Fair, starting Thursday.
In all, 23 Democratic presidential hopefuls and one Republican contender will make the annual pilgrimage to mingle with the first-in-the-nation caucusgoers.
Jeff Kaufmann, chairman of the Republican Party of Iowa, offered this advice for politicians gearing up for the 10-day-fair: "Fry up some food, don't worry about your cholesterol, and let your cameras roll."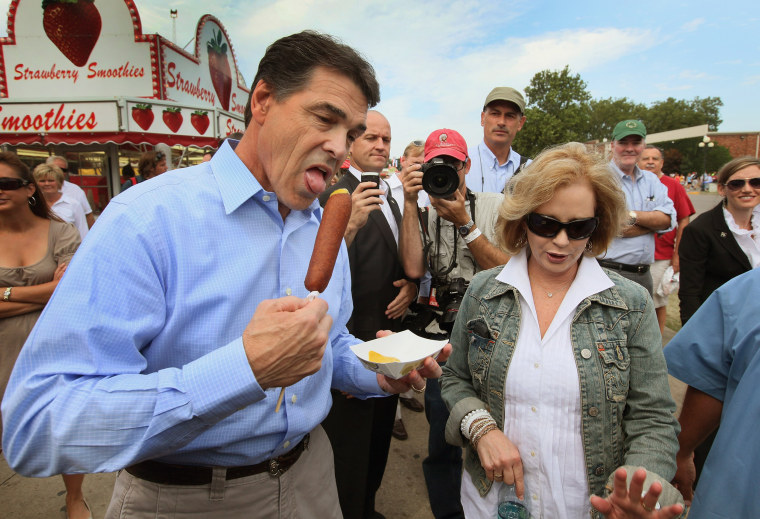 ---
Toni Morrison was a freedom fighter who slayed with words
Internationally acclaimed author Toni Morrison, whose prose spoke to the pain and resiliency in the African American experience, died Tuesday. She was 88.
When she was awarded the 1993 Nobel Prize for Literature, judges hailed her as one "who in novels characterized by visionary force and poetic import, gives life to an essential aspect of American reality."
The author of "Beloved," "Song of Solomon" and other acclaimed works, was also bestowed America's highest civilian honor, the Presidential Medal of Freedom, in 2012.
Morrison was America's conscience, documentary filmmaker Sandra Guzman writes in an opinion piece.
---
Want to receive the Morning Rundown in your inbox? Sign up here.
---
Plus
---
THINK about it
I used an assault rifle for a living — now I'm calling gun-makers on their lies, U.S. Army veteran Michael E. Diamond writes in an opinion piece.
---
Science + Tech = MACH
Could an ice-making submarine help fight climate change? Some audacious designers in Indonesia think so.
---
Live BETTER
There are still several weeks left of summer. Here are some creative, low-cost childcare ideas to help parents make it to Labor Day.
---
Quote of the day
"It just kind of hits you right here in your heart. You don't really get hit with the reality of it until you are standing right here at this memorial."
— Rick Saenz, a lifelong El Paso resident, visiting the makeshift memorial to the victims of the city's mass shooting.
---
One streaming thing
If you have kids who are already clamoring to watch "Frozen II," you'll be able to satisfy that demand in the comfort of your own home by 2020.
But, it's going to cost you $12.99 a month.
On an earnings call Tuesday, CEO Bob Iger said that U.S. customers would be able to get Disney+, ESPN+ and ad-supported Hulu when Disney+ launches on Nov. 12.
The Disney+ video streaming service will draw on company's deep catalog of content — and will also feature "The Simpsons" as well as "The Sound of Music," "The Princess Bride" and "Malcolm in the Middle."
Move over Netflix...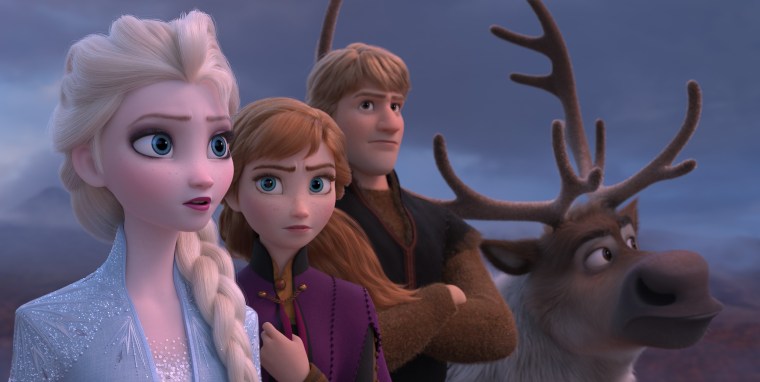 ---
Thanks for reading the Morning Rundown.
The news is grim these days. Thanks for your emails asking for more upbeat news. I couldn't agree more. If you see any uplifting stories that we should be telling, please send them to me at: petra@nbcuni.com
And if you'd like to receive this newsletter in your inbox Monday to Friday, please sign up here.
Thanks, Petra