Good morning, NBC News readers.
More American troops are heading to the Middle East, Facebook is entering the world of digital currency and Jon Stewart gets the last word in his spat with Majority Leader Sen. Mitch McConnell.
Here's what we're watching today.
---
U.S. sending 1,000 troops to Middle East amid rising tensions with Iran
Acting Secretary of Defense Patrick Shanahan said that the increased forces were in response to a request from U.S. Central Command for defensive purposes to address air, naval and ground-based threats in the Middle East. U.S. authorities accused Iran of attacks on two tankers last week.
However, Iran's President Hassan Rouhani said his country "will not wage war against any nation" in a speech broadcast live on state TV on Tuesday.
And Iran's Foreign Minister Javad Zarif angrily dismissed the U.S.'s claims and said they were without "a shred of factual or circumstantial evidence."
Today, Secretary of State Mike Pompeo plans to meet with U.S. military commanders overseeing American forces in the Middle East.
---
No problem, I'll pay you back in 'libra'
Facebook is going into the banking business.
The social networking company said it plans to help launch a digital currency, "libra," in an effort to create a new payment system.
The project is the biggest step of any major corporation into the emerging realms of digital currency and blockchain technology.
Facebook said that it wants the currency to be available starting the first half of next year and that it believes many of the 2 billion people who are already on the company's services will one day regularly use the new currency to buy things or send money internationally.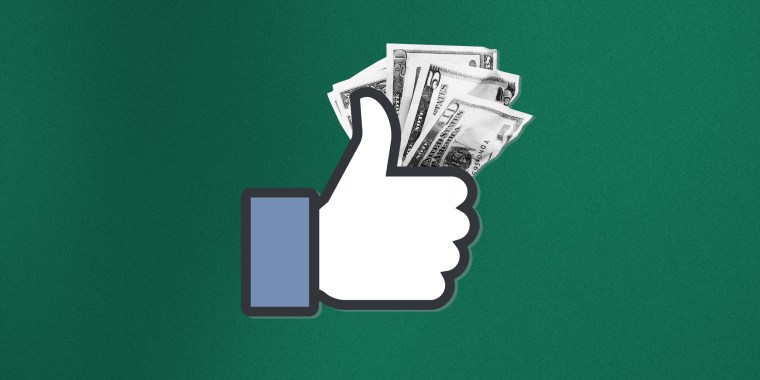 ---
Analysis: Trump's worst enemy in his re-election bid may be himself
President Donald Trump is set to kick off his re-election campaign Tuesday at Orlando's Amway Center having redefined the Republican Party, the tenor of American public discourse and perceptions of the country at home and abroad.
The biggest challenge facing Trump on the electoral battlefield is turning the energy of his own base into the kind of wave that brings out new voters.
But after years of Twitter feuds and spoken insults of everyone from world leaders to professional athletes, there's a bit of a social stigma attached to Trump in certain circles that could make it harder for him to reap the benefits of the full-throated support from his army of partisans, NBC News' Jonathan Allen writes in an analysis.
---
How a Mississippi Delta town became a banking desert
While Facebook and "libra" might be the future of digital currency, Itta Bena, Mississippi is an example of a place where hard dollars still rule — even though its last bank branch closed in 2015.
Once known for its cotton industry, the community has been battered by de-industrialization, white flight and a shrinking tax base.
Now, with no traditional banks within 10 miles, Itta Bena has become a banking desert.
"You can't do much without money," said Shawn Robinson, a resident and former factory worker. "But here, you have a hard time getting money even if you have some, can't find a place to spend money if you need to and basically have to figure out a way to get somewhere else to take care of almost anything."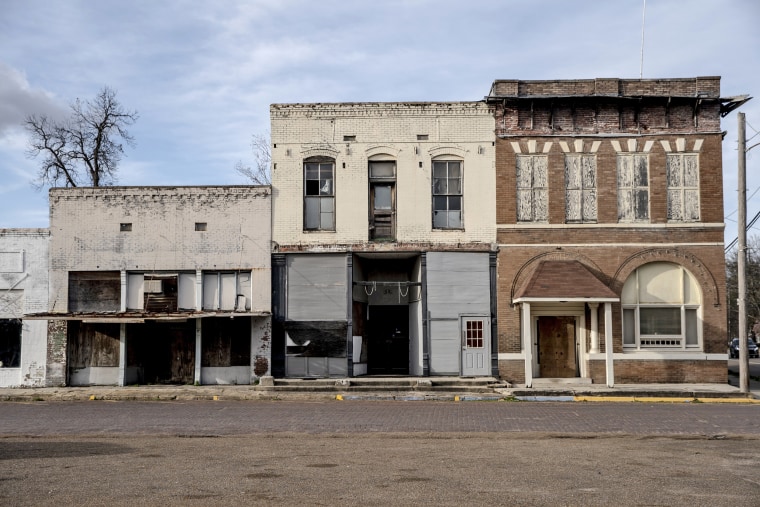 ---
Stewart explains why he's 'all bent out of shape' over 9/11 funds
Senate Majority Leader Mitch McConnell said Monday that he doesn't know why comedian Jon Stewart got "all bent out of shape" over funding for 9/11 first responders, and insisted "we will take care of" them.
Stewart marched over to his old friend Stephen Colbert's show to explain that he's so angry because of how the first responders are being treated.
"They're suffering and dying and in terrible need. You'd think that'd be enough to get Congress's attention," he said.
---
Want to receive the Morning Rundown in your inbox? Sign up here.
---
Plus
---
THINK about it
Jessica Biel says she supports vaccines — which is exactly what anti-vaxxers say. Tara C. Smith, a professor of epidemiology at Kent State University, writes in an opinion piece that she doesn't believe her.
---
Science + Tech = MACH
NASA will be launching tiny satellites to study "bubbles" in earth's upper atmosphere.
---
In Memoriam
Gloria Vanderbilt— the glamorous Manhattan socialite from one of the nation's wealthiest families, who was as well-known for her eponymous brand of jeans as her genes — died Monday. She was 95.
"Gloria Vanderbilt was an extraordinary woman who loved life and lived it on her own terms. She was a painter, a writer and designer but also a remarkable mother, wife and friend," her son, CNN anchor Anderson Cooper, said.
---
Thanks for reading the Morning Rundown.
If you have any comments — likes, dislikes — drop me an email at: petra@nbcuni.com
If you'd like to receive the Morning Rundown in your inbox Monday to Friday, please sign up here.
Thanks, Petra