Good morning, NBC News readers.
The first coronavirus-related deaths in the U.S. happened weeks earlier than previously believed, the Senate passed another nearly $500 billion dollar relief bill and if you have been sick, brace yourself for another possible hit: medical bills.
Here's what we're watching this Wednesday morning.
---
Deaths in California came weeks before what was previously thought to be first known U.S. coronavirus fatalities
Officials in California said that two people died of COVID-19, the disease caused by the coronavirus, on Feb. 6 and Feb 17, making them the earliest known victims of the pandemic in the U.S.
A death in Washington state on Feb. 29 had previously been believed to be the earliest U.S. death from COVID-19.
Santa Clara County officials said that further testing by the Centers for Disease Control and Prevention on the individuals who died at their homes revealed that they had indeed been infected by COVID-19.
The new fatalities may shift the timeline of the virus's outbreak across the country to weeks earlier than previously believed.
Here are some other major developments:
---
Got coronavirus? You may get a surprise medical bill too
The government and insurance companies have vowed to pick up much of the tab for coronavirus testing and treatment.
But insurance experts, doctors and health care economists told NBC News that because of the fragmented nature of the U.S. health care system, they're already seeing holes in this impromptu safety net.
If you do get sick, here are some of the things to watch out for in your medical bills so you are prepared if you have to duke it out with your insurance company.
---
What can coronavirus antibody tests actually tell us?
Results from antibody testing studies for the coronavirus are starting to paint a picture of the scope of the disease it causes in parts of the U.S.
But the initial findings won't identify which people are immune to the virus.
In other words, a positive result from an antibody test can't be considered a "get out of jail free" card for those who wish to stop social distancing and get back to life as usual, experts say.
"There is not going to be a magic wand that will say you can be out of this crisis," said Neeraj Sood, a professor of public policy at the University of Southern California.
---
Where the outside world has always been an existential threat, coronavirus could mean extinction
With scant contact with the outside world and little immunity to disease, isolated indigenous tribes could be devastated by the coronavirus, experts say.
"The threat of COVID-19 in the Amazon to indigenous peoples and the peoples in isolation is a very real threat of possible ethnocide," says Leila Salazar-López, the executive director of the advocacy group Amazon Watch. "There are no adequate hospitals and resources available to treat the people or even provide emergency canoes or helicopters."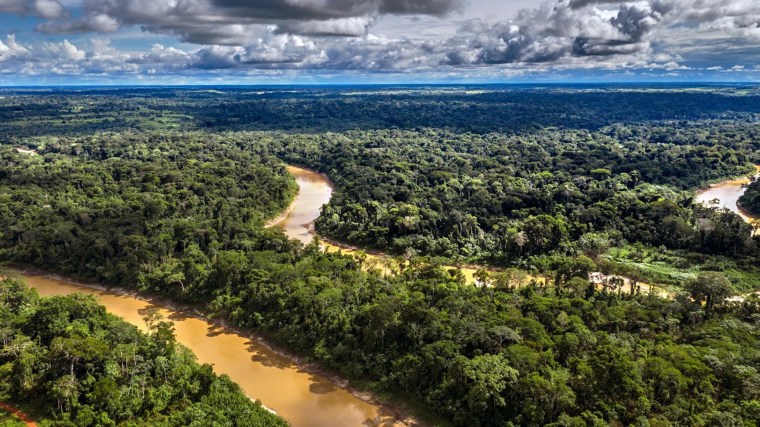 ---
Want to receive the Morning Rundown in your inbox? Sign up here.
---
Plus
---
THINK about it
Masks have the potential to protect Americans. But they also divide us, Christopher Mosley writes in an opinion piece.
---
Live BETTER
Some people are "quaranteaming" to ride out the outbreak — but is it safe?
---
Shopping
Here's an eco-friendly way to put all your extra food waste from eating at home more to use: Get composting. We consulted experts on the best bins and how to get started.
---
Quote of the day
"My question for him is, how do you tattoo someone who is 6 feet away?"
— Tara Villalvazo, owner of the Mystic Owl Tattoo in Marietta, Georgia, on what she'd like to ask Gov. Brian Kemp about his decision to start reopening businesses in the state, including tattoo parlors.
---
One sweet thing
Emily Erdman wouldn't let the fact that courts were closed stop her from officially adopting two young boys.
A judge completed their adoption hearing via Zoom.
---
Thanks for reading the Morning Rundown. Hope you are holding up OK wherever you are.
Please send me any comments or questions you have on the newsletter: petra@nbcuni.com
And if you'd like to receive the Rundown in your inbox Monday through Friday, please sign-up here.
Be safe and stay healthy, Petra Cahill