Good morning, NBC News readers.
The internet is abuzz over the "Game of Thrones" season finale. No spoilers here, but we have a story on what people are saying if you saw it...
Here's what else we're watching today.
---
Essential or dangerous? The battle over facial recognition technology begins as San Francisco eyes ban
Police say facial recognition is "essential" and "imperative" — a groundbreaking tool that allows them to track down criminals who would otherwise escape justice.
Opponents say the technology is "nefarious" and "dangerous" — an omen of repressive government surveillance.
The two sides are engaged in an escalating battle over public opinion that will reach a turning point this week, when San Francisco is expected to become the first city in the country to adopt a ban on government use of facial recognition.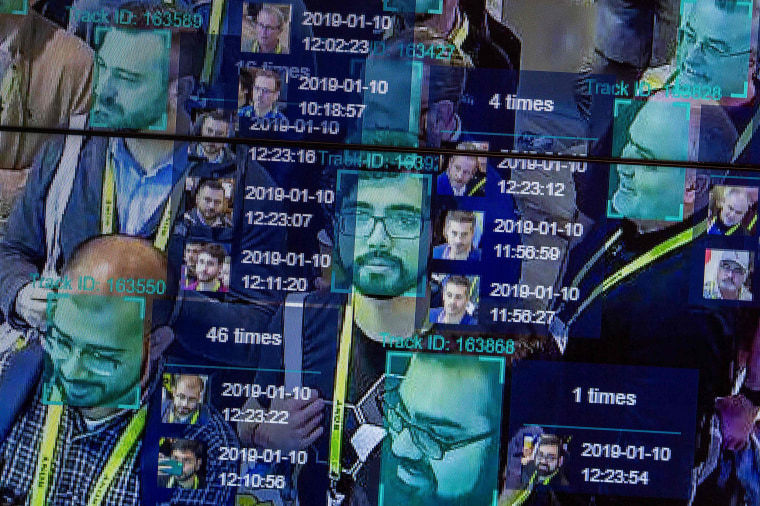 The racial wealth gap is vast, and 2020 Democrats have plans to close it
From reparations to "baby bonds," Democratic candidates are proposing big ideas to confront inequality.
In many ways, it's a defining issue of the 2020 cycle so far, one that brings together multiple trends that are transforming the party: the rising clout of nonwhite voters, a rush to embrace more ambitious policy, and heightened concerns about both racism and inequality under President Donald Trump.
But can any of them work?
The focus on these issues comes as President Donald Trump faces crises around the world. But Democratic candidates aren't talking about foreign policy. Why not?
---
Who won the throne?
"Game of Thrones," the 73-episode fantasy saga that has swallowed up more cultural oxygen than just about any other modern television series, said farewell Sunday night.
The final 80-minute installment threw a few narrative curveballs, wrapped up some loose ends and — surprise, surprise! — divided the internet.
Here's a wrap of what people are saying about it. But warning: If you're trying to avoid spoilers — don't click!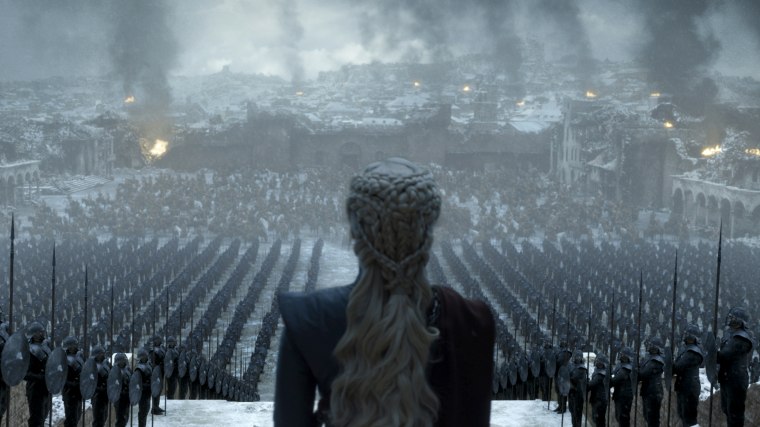 ---
Want to receive the Morning Rundown in your inbox? Sign up here.
---
Plus
---
THINK about it
Yes, I do mind if you smoke pot in public, writes Cynthia Hallett, president and CEO of Americans for Nonsmokers' Rights, in an opinion piece. It may be legal, but that doesn't mean it's healthy.
---
Science + Tech = MACH
In recent years, Japan lost the "world's fastest train" title to China. But Tokyo plans to reclaim its position with a new bullet train that will travel up to 224 mph.
---
One fun thing
That's some graduation gift.
Billionaire tech investor and philanthropist Robert F. Smith stunned graduates of Morehouse College in Atlanta on Sunday by pledging up to $40 million to wipe out their student-loan debts.
Wild cheers and astonished looks greeted Smith after he made the gift during his commencement address at the famed all-male historically black college.
"You great Morehouse men are bound only by the limits of your own conviction and creativity," Smith told the 396 students who make up the Morehouse Class of 2019.
---
Thanks for reading the Morning Rundown.
If you have any comments — likes, dislikes — drop me an email at: petra@nbcuni.com
If you'd like to receive the Morning Rundown in your inbox Monday to Friday, please sign up here.
Thanks, Petra