Good morning, NBC News readers.
The Democratic candidates for president will take the stage tonight for their second televised debate.
Here's what else we're watching.
---
Gilroy gunman held white supremacist views
The gunman who killed three people and wounded a dozen more at the Gilroy Garlic Festival in Northern California was an angry 19-year-old who had recently waded into the world of white supremacy.
According to extremism researchers, a manifesto posted by the gunman before the shooting is part of a collection of white nationalist literature that's been pirated and distributed for free on far-right websites.
While the Gilroy community is still in a state of shock, its leaders vowed not to let the mass shooting define their city and its distinctive annual celebration.
"We cannot let the bastard who did this tear us down," Gilroy Mayor Roland Velasco said Monday.
The attack highlights the delicate balance of security concerns at public events.
---
Congressional report finds Olympic committee, FBI failed to protect athletes from Larry Nassar's abuse
The organizations that should have protected young female gymnasts from sexual abuse by former Olympic gymnastics doctor Larry Nassar, including the U.S. Olympic Committee and the FBI, "fundamentally failed" to do so for years, according to a new congressional report.
In an interview with NBC News, Sen. Richard Blumenthal, D-Conn., the ranking member of the Senate subcommittee overseeing the Olympics, described the actions of the organizations as a "cover up."
"Whether it was a criminal cover-up remains to be proven, but it was a cover-up in spirit," he said.
---
Intel officials fear Trump's pick for top spy will politicize the job
Current and former intelligence officials are worried that President Donald Trump's pick to be the next director of national intelligence, Rep. John Ratcliffe, will politicize what is supposed to be one of the most nonpartisan jobs in Washington.
There is a fear that Ratcliffe, elected in 2014 with the support of the Tea Party and considered to be one of the most staunchly conservative Republicans in Congress, won't be objective.
The role is "all about professionalism and taking the world as it is. There is no such thing as Democratic or Republican intelligence," former senior CIA operations officer John Sipher told NBC News.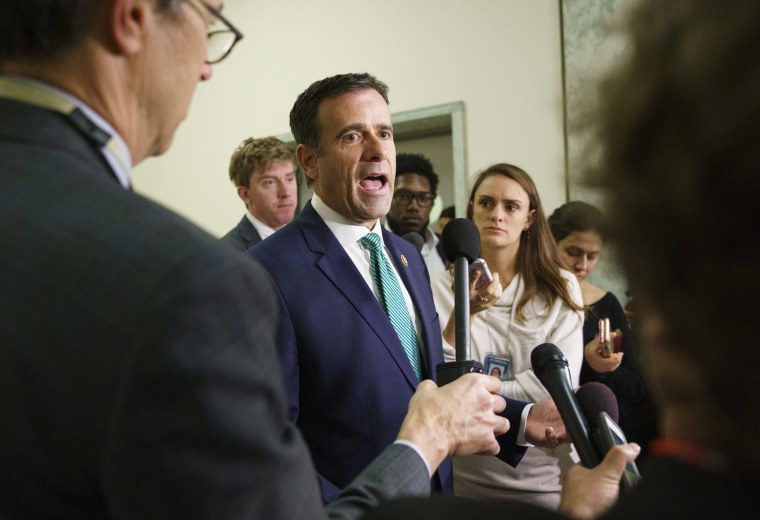 ---
Lessons learned: How Democrats are sharpening their arrows for the second debate
Former Vice President Joe Biden is done being gracious. South Bend Mayor Pete Buttigieg wants to hit reset. Sen. Amy Klobuchar plans on leaning in to stand out. Sen. Cory Booker is banking on being himself. And Marianne Williamson — she's sticking with love.
The 20 Democrats vying for the presidency have been prepping for their second bout by fine-tuning their messaging, sharpening their attacks and retooling their policy proposals.
Here's how to watch the second debate, which is being hosted by CNN tonight and tomorrow in Detroit.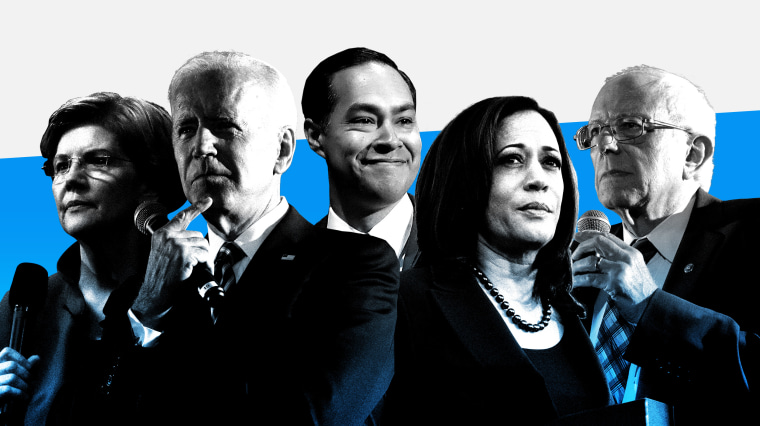 ---
Want to receive the Morning Rundown in your inbox? Sign up here.
---
Plus
---
THINK about it
Women like Christine Lagarde are the world's best hope to prevent another financial crisis, Robert Johnson, president of the Institute for New Economic Thinking, writes in an opinion piece.
---
Science + Tech = MACH
Formula E racing, the all-electric racing series, serves as a high-velocity test-bed for electric vehicle technology.
"The future is electric," said James Barclay, Team Director Panasonic Jaguar Racing. "The reason we're doing that is because of the environment. It's all about reducing emissions."
---
Live BETTER
Need motivation? Try this summer workout playlist, backed by science.
---
Quote of the day
"I don't believe this tragedy will define us, but I hope it will be a defining moment."
— Kelly Ramirez, a Gilroy, California, resident who was at the garlic festival during the shooting.
---
One fun thing
Meghan, Duchess of Sussex, revealed that she asked if she could guest edit British Vogue's influential September issue to "shine light in a world filled with seemingly daily darkness."
In a move that comes strikingly close to political commentary for a member of the British royal family, she interviewed former first lady Michelle Obama herself, and put a spotlight on 15 female "forces for change" from New Zealand's Prime Minister Jacinda Ardern to teen climate change activist Greta Thunberg.
---
Thanks for reading the Morning Rundown.
If you have any comments — likes, dislikes — drop me an email at: petra@nbcuni.com
If you'd like to receive this newsletter in your inbox Monday to Friday, please sign up here.
Thanks, Petra