Good morning, NBC News readers.
Governors across the country pushed back on the White House claims that there was enough testing to reopen the economy as the U.S. death toll from coronavirus rose to more than 40,000.
Here's what we're watching this Monday morning.
---
'Absolutely false': Governors cry foul on Trump testing claims
Governors across the country Sunday pushed back on the Trump administration's claims that states are conducting a "sufficient" level of coronavirus testing to begin reopening the country.
Vice President Mike Pence said on NBC's "Meet the Press" on Sunday that "there is a sufficient capacity of testing across the country today for any state in America to go to a Phase 1 level" of the Trump administration's re-opening plan.
But governors from both parties balked at that suggestion on Sunday.
"That's just delusional," said Virginia Gov. Ralph Northam, a Democrat.
Maryland Gov. Larry Hogan, a Republican, that "it's not accurate to say there's plenty of testing out there and the governors should just get it done. That's just not being straightforward."
In response to some governors citing a lack of swabs and reagents as factors hampering their ability to increase testing, President Donald Trump announced later Sunday that he would invoke the Defense Production Act to compel companies to ramp up production of swabs.
"You'll have so many swabs you won't know what to do with them," Trump said during the daily White House coronavirus briefing.
The debate among the politicians unfolded as there were more protests across the country calling for an end to the lockdowns and a reopening of the economy over the weekend.
Despite the protests, nearly 60 percent of American voters say they are more concerned that relaxing stay-at-home restrictions would lead to more COVID-19 deaths than they are that the restrictions will hurt the U.S. economy, according to a new national NBC News/Wall Street Journal poll.
But Trump offered support to the demonstrators protesting stay-at-home orders in their states, saying "I'm with everybody." He also said that the protesters he saw on television were all standing 6 feet apart and that it was "a very orderly group of people."
Here are some other developments:
---
Shake Shack returning $10 million government loan meant for small businesses
Shake Shack, one of several large restaurant chains that got federal loans through the coronavirus stimulus law meant to help small businesses, said Sunday night that it is giving all $10 million back.
The New York-based hipster-favorite burger company is among more than a dozen companies with annual revenues in the hundreds of millions that are reported to have received money from the Paycheck Protection Program, or PPP.
The loan program set aside $349 billion in the stimulus law called the CARES Act to help small businesseskeep their workers on the payroll. Less than two weeks after it started, the program has already run out of money.
Some bankers say that the small-business loan program actually ran out of money within minutes and described the fund as being woefully insufficient to meet the demand.
"It was Hunger Games," said one senior banking executive.
To add insult to injury, many small-business owners were outraged to learn that after they got none of the financial support the program promised, lenders took home almost $6 billion in fees.
Lawmakers are negotiating a new deal for another round of emergency relief money.
---
Coronavirus batters the Navajo Nation, and it's about to get worse
On March 17, when the Navajo Nation saw its first COVID-19 case, the reservation's limited health facilities sprang into action.
It didn't take long for one case to turn into two, and then 20. As of Monday, the Navajo Nation, which sprawls across three states, had 1,197 positive coronavirus cases.
It has a per capita infection rate 10 times higher than that of neighboring Arizona and the third-highest infection rate in the country behind those of New York and New Jersey. Forty-four people have died, more than in 14 other states.
With only 12 health care facilities across 27,000 square miles and a prevalence of chronic health issues like diabetes, the largest and most populous reservation in the U.S. is doing everything it can to cope with an outbreak that is expected to get even worse.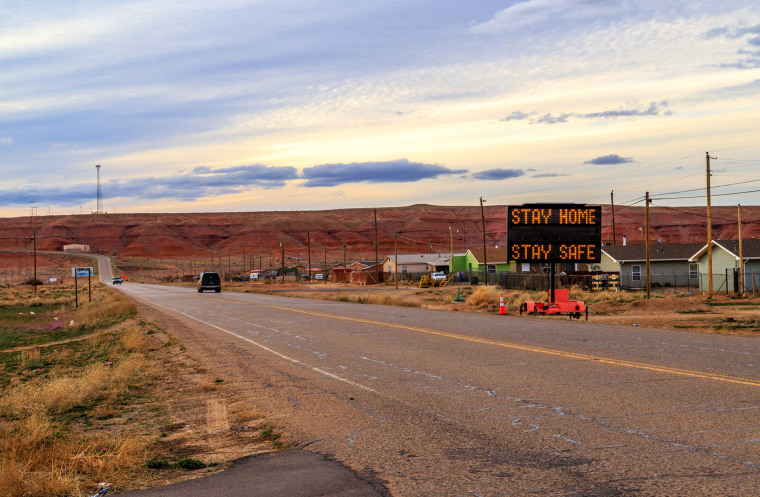 ---
'It's nonstop': Inside the life of a New York City gravedigger during the coronavirus
Gus Padilla places body after body after body into a large furnace inside the crematorium at Green-Wood Cemetery in Brooklyn, New York.
"It's nonstop," he said. "We're up to 26, 27 today, I think," he said of the number of bodies. "And more than half are COVID."
More than 12,000 people are believed to have died from the coronavirus in New York City, a death toll that's still rising.
The disease fueled a rapid increase in the average number of deaths per day until recently, placing an unprecedented strain on morgues, funeral homes and cemeteries.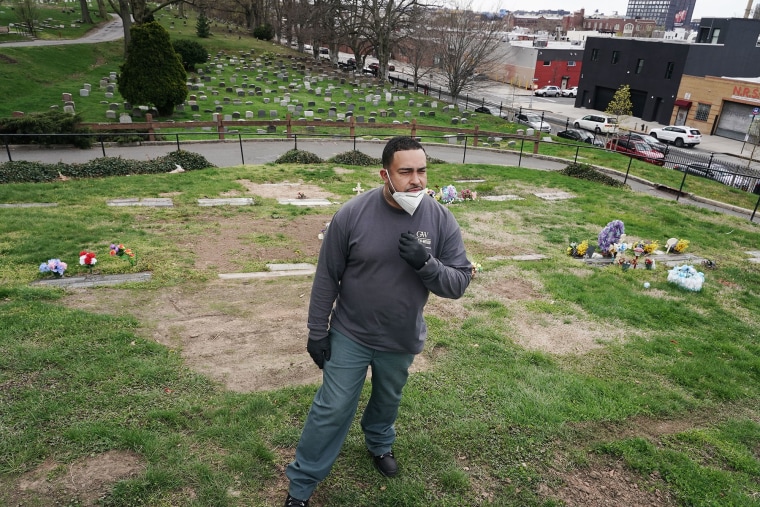 ---
Want to receive the Morning Rundown in your inbox? Sign up here.
---
Plus
---
THINK about it
It's time to retire celebrity wellness "doctors" like Dr. Oz — coronavirus shows why, health policy expert Timothy Caulfield writes in an opinion piece.
---
Shopping
As you're spending more time indoors, you might want to better control the quality of the air you are breathing. Experts and doctors share insights and shopping tips on shopping for an air purifier for your home.
---
One fun thing
For many, New York Gov. Andrew Cuomo has become the face of the coronavirus pandemic in his hard-hit state.
During yesterday's coronavirus news conference, he veered off the subject at hand to discuss his own family's Sunday traditions and to offer some unsolicited, yet sage, advice to all the fathers out there.
"The answer on what you think of the boyfriend is always: 'I like the boyfriend.' Always."
The divorced father of three girls went on to explain some of the scientific reasoning behind that hard-earned knowledge. No report on how the family gathering went after the presser ...
---
Thanks for reading the Morning Rundown.
Hope you had a good weekend.
Please send me any comments or questions you have on the newsletter: petra@nbcuni.com
And if you would like to receive this newsletter in your inbox Monday to Friday, you can sign-up here.
Be safe and stay healthy, Petra