Good morning, NBC News readers.
Stories of heroism have emerged following yet another deadly attack at a house of worship, this time at the Chabad of Poway synagogue in California.
Here's what else we're watching today.
---
'We will not let anyone or anything take us down'
As a gunman opened fire on the Chabad of Poway, killing 60-year-old Lori Kaye and injuring three others, worshipperstook action to save lives.
Oscar Stewart, a congregant who confronted the gunman, told NBC News that as an Army veteran — he served in Iraq — he ran toward the gunfire without thinking.
"I must've scared him, because he dropped his weapon ... and he ran away," Stewart said.
John T. Earnest, 19, of San Diego, surrendered to police after opening fire on the 100 or so people inside the synagogue on the last day of Passover, authorities said.
An anti-Semitic open letter was posted under his name on a far-right message board hours before the attack.
Now the community is determined to stand strong.
"We are a Jewish nation that will stand tall. We will not let anyone or anything take us down," Rabbi Yisroel Goldstein, who lost his index finger in the shooting, told reporters Sunday.
The shooting marks the latest in a string of recent attacks on houses of worship during services when congregations are at their most vulnerable— from the Sri Lanka Easter bombings to the New Zealand mosque attacks.
---
Barr threatens to skip House hearing
Attorney General William Barr is threatening not to testify before the House Judiciary Committee this week because of concerns about the hearing's format, a senior Democratic aide has told NBC News.
The threat marks the latest escalation between the Trump administration and House Democrats.
House Judiciary Committee Chairman Jerrold Nadler, D-N.Y., said on Sunday that Barr "is not going to tell the committee how to conduct its hearing, period." He added that if Barr does not appear on Thursday, his committee "will have to subpoena him."
---
The making of 'Mayor Pete'
After Pete Buttigieg's eight years as mayor in South Bend, Ind., it's hard to say which has changed more — him or the city he's run.
NBC News interviewed Buttigieg and dozens of people who have worked with him to better understand the candidate who has shaken up the 2020 race.
Many say the data geek with a polished resume has evolved over his time in office and has become a better mayor.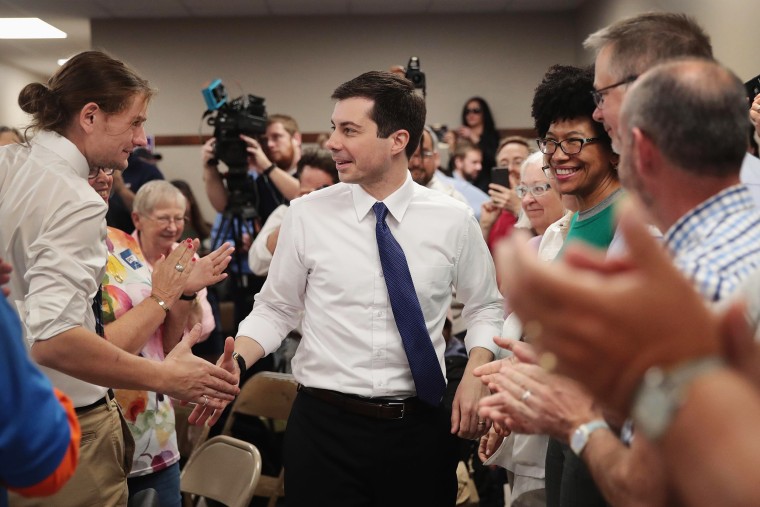 ---
Whitey Bulger's prison warden: 'I think he wanted to die'
When infamous Boston gangster James "Whitey" Bulger was found beaten to death inside his cell hours after he arrived at the Hazelton federal prison in West Virginia last October, many questioned why the 89-year-old marked man was transferred to its general population unit.
Speaking out for the first time, the warden of Bulger's penitentiary at the time of his transfer explained the circumstances behind it — including the fact that the elderly ex-crime boss had an ailing heart he refused to get treated for.
"Quite frankly, I think he wanted to die," Charles Lockett, the former warden, told NBC News in an exclusive interview. "I think whatever issues he had, he had come to peace with them."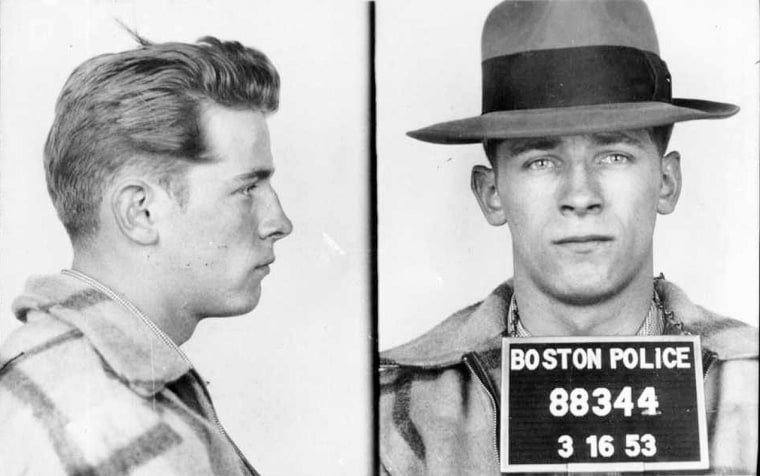 ---
Want to receive the Morning Rundown in your inbox? Sign up here.
---
Plus
---
THINK about it
"Game of Thrones" and Elizabeth Warren are both telling a story about modern American power, Syreeta McFadden writes in an opinion piece.
---
Live BETTER
Dog park etiquette: What you need to know before you head to the dog park.
---
Quote of the day
"I pray for healing in this time of pain and grief, and I ask that we all do something to add more light to combat this evil darkness that's out there."
— Rabbi Yisroel Goldstein, who was injured in the Chabad of Poway shooting.
---
One curious thing
Shortly after D-Day, a top secret unit known as "The Ghost Army" was sent in on a mission to deceive.
The group of more than 1,000 actors, artists and sound experts worked as decoys in the fight against Nazi Germany.
NBC News' Kelly Cobiella spoke to some of the men involved in the mission, including one who is now 104, about their heroic and creative acts.
---
Thanks for reading the Morning Rundown.
If you have any comments — likes, dislikes — drop me an email at: petra@nbcuni.com
If you'd like to receive the Morning Rundown in your inbox Monday to Friday, please sign up here.
Thanks, Petra