Good morning, NBC News readers.
A protester in Hong Kong was shot by police as unrest in the financial hub escalates, a little-known lawmaker is becoming the face of the GOP fight against impeachment, and "catastrophic" fire danger in Australia.
Here's what we're watching this Monday morning.
---
How many troops are serving in America's legacy wars? We still don't really know.
Today is Veterans Day, a federal holiday intended to honor people who have served in the U.S. armed forces.
But honoring people currently serving in the military is getting harder since the Trump administration hasn't publicly released troop levels for Afghanistan, Iraq and Syria since late 2017.
The Bush and Obama administrations released quarterly data on full personnel numbers for those three countries, but nearly two years ago, the Pentagon simply stopped including the numbers, citing the need to "protect our forces."
Meantime, U.S. troops already sweating through dangerous summer heat at bases across the country could face greater danger as global temperatures rise, a new report warns.
The report, from the Union of Concerned Scientists, a nonprofit scientific research and advocacy organization, found that by midcentury, service members on U.S. bases could see an average of an extra month of life-threatening heat every year.
"Thousands of service people suffer from heat-related illnesses every year, and the problem is set to grow much worse," said Kristina Dahl, a senior climate scientist with the group and the lead author of the report.
---
Hong Kong police shoot protester as clashes escalate
Police shot and critically wounded a demonstrator and another man was in a critical condition after being set alight on Monday during what appeared to be another escalation in violent anti-government protests rocking Hong Kong.
These were among several violent incidents to take place across the Chinese-controlled territory, including a police officer repeatedly driving a motorcycle through a small crowd of black-clad demonstrators.
Anti-government demonstrations have riven Hong Kong for almost six months, having started in June as a series of protests triggered by an extradition bill that was later withdrawn.
The protests have since widened to include calls for greater democratic freedoms amid fears of China's increased control over the territory.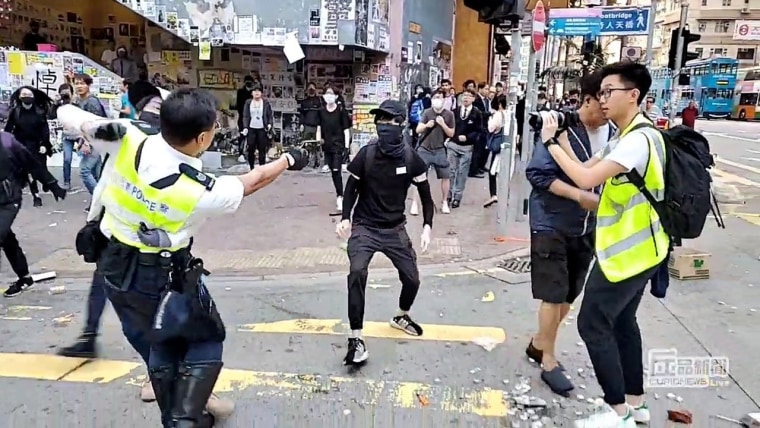 ---
How a little-known GOP lawmaker became Trump's point man on impeachment
Rep. Lee Zeldin, R-N.Y., has called the impeachment probe into President Donald Trump a "charade," and a "clown show."
And the president has noticed — tweeting or retweeting the New York lawmaker's commentary on the investigation nearly two dozen times since the inquiry was launched in late September, including nine times early Saturday.
Now the previously little-known, 39-year-old lawmaker representing eastern Long Island has become one of the president's point men in battling impeachment, teaming up with fellow anti-impeachment crusaders like House Freedom Caucus Chairman Mark Meadows, R-N.C., and Rep. Jim Jordan, R-Ohio.
Meantime, Rep. Peter King, R-N.Y., who has represented the Long Island district next door to Zeldin's for over 25 years, announced Monday that he will retire from Congress at the end of his term.
And with the impeachment inquiry set to enter it's next phase with the first public hearings starting Wednesday, Democrats pushed back on Republican requests to have the whistleblower and Hunter Biden testify before House investigators
House Intelligence Chairman Adam Schiff said the impeachment probe would not serve "to carry out the same sham investigations into the Bidens or debunked conspiracies about 2016 U.S. election interference" that Trump asked Ukraine to conduct.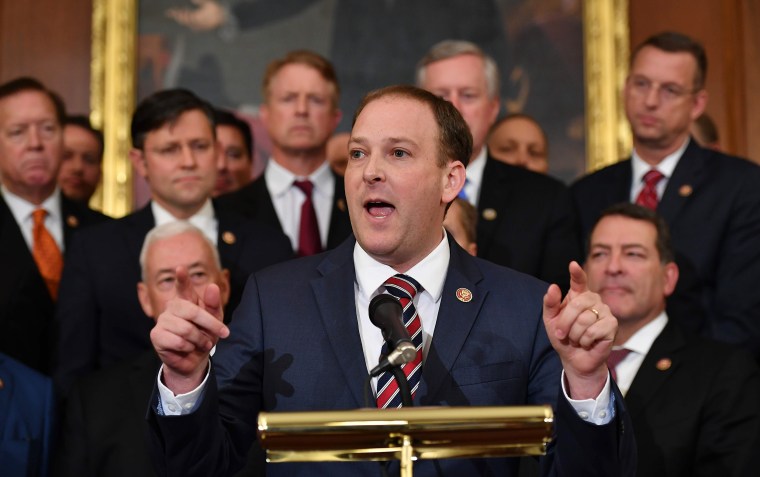 ---
Australian state declares emergency, faces 'catastrophic' fire danger
Australia's most populous state declared a state of emergency Monday as dozens of fires ravaged the countryside. Authorities warned of "catastrophic" fire risk — the highest level of bush fire danger.
New South Wales state emergency services minister David Elliott said residents were facing what "could be the most dangerous bush fire week this nation has ever seen," the Australian Broadcasting Corporation reported.
"There are simply not enough fire trucks for every house," News South Wales said in a statement. "If you call for help, you may not get it."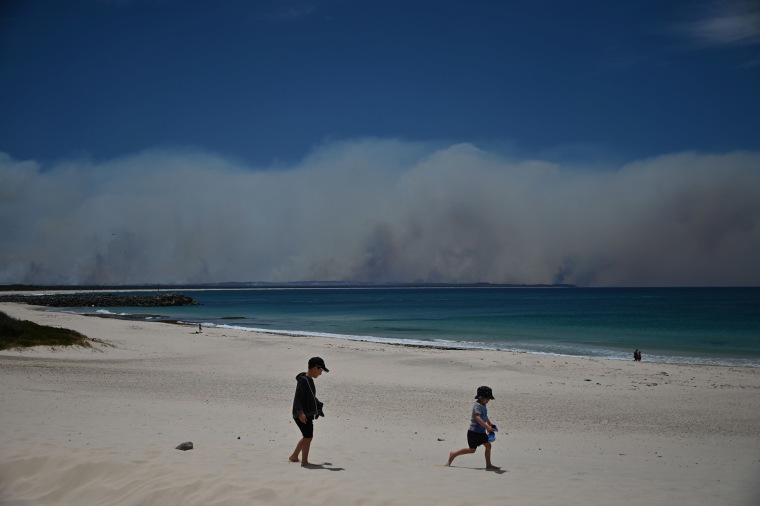 ---
Want to receive the Morning Rundown in your inbox? Sign up here.
---
Plus
---
THINK about it
I didn't fight in the Vietnam War so the U.S. could become an intolerant bully, veteran Larry Parker writes in an opinion piece.
---
Live BETTER
Life's too short to drink (or wait in line for) bad coffee. Here's how to make a better cup of joe, according to best-selling author and former New York Times columnist Mark Bittman.
---
One fun thing
The sun never sets on Sesame Street.
The classic children's program, home to Big Bird and Elmo, the Letter of the Day, and the "Rubber Duckie" song, turned 50 years old Sunday.
But in addition to the countless segments that have been watched by generations of families, the program has another legacy: a bevy of spinoffs that the show's production company, Sesame Workshop, has launched around the world.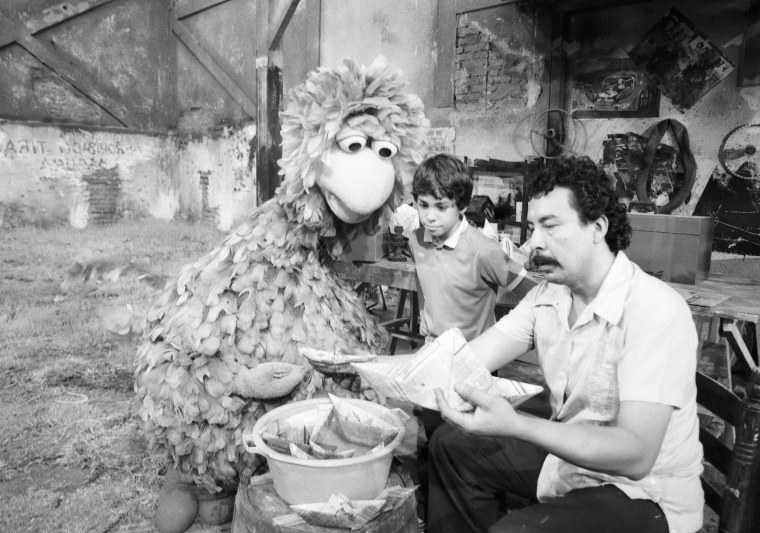 ---
Thanks for reading the Morning Rundown.
If you have any comments — likes, dislikes — drop me an email at: petra@nbcuni.com
If you'd like to receive this newsletter in your inbox Monday to Friday, please sign up here.
Thanks, Petra Cahill