Good morning, NBC News readers.
There may be a collective sigh of relief in Puerto Rico this morning after Hurricane Dorian grazed the Caribbean island, but Floridians need to watch out.
Here's what we're watching today.
---
Dorian skims Puerto Rico, but threatens Florida with Labor Day pounding
Puerto Rico seems to have dodged a bullet after Hurricane Dorian swept by the island on Wednesday with little damage and only one confirmed casualty.
But forecasters warned that Dorian looked likely to continue gathering steam over the Atlantic Ocean in the next two days, and could threaten parts of Florida as a powerful hurricane over the holiday weekend.
Gov. Ron DeSantis declared a state of emergency for parts of the state on Wednesday afternoon. "It's important for Floridians on the East Coast to monitor this storm closely," he said in a statement
---
And Then There Were 10... Democratic debate stage narrows
The deadline passed at midnight Wednesday for candidates to qualify for the next Democratic presidential debate and only 10 made it, narrowing the largest field in history to a more manageable size.
Gone, for now at least, are the two-night debates of June and July.
"The field is cut in half overnight, basically. That's clarifying," said Democratic political operative David Brock.
More than 20 candidates are still officially in the race, but fewer and fewer are staying relevant.
Sen. Kirsten Gillibrand was the latest one to drop her 2020 bid on Wednesday.
"It's important to know when it's not your time," the junior senator from New York said in a video on her Twitter account.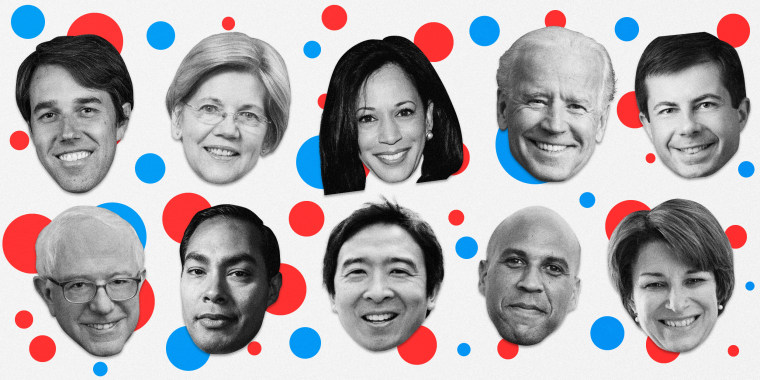 ---
The queen just got dragged into Brexit — and everyone is mad
As a largely ceremonial head of state, Queen Elizabeth II is not accustomed to being dragged into the messy heart of British politics. But on Wednesday, that's exactly where she found herself.
At a secretive meeting in Balmoral Castle, the fairytale royal residence in Scotland, ministers sent by Prime Minister Boris Johnson asked the queen, 93, to suspend Parliament for a month.
The world's longest serving living monarch had little choice but to agree.
The dramatic move has triggered what many across the political spectrum say is an unprecedented constitutional crisis that threatens the values of British democracy.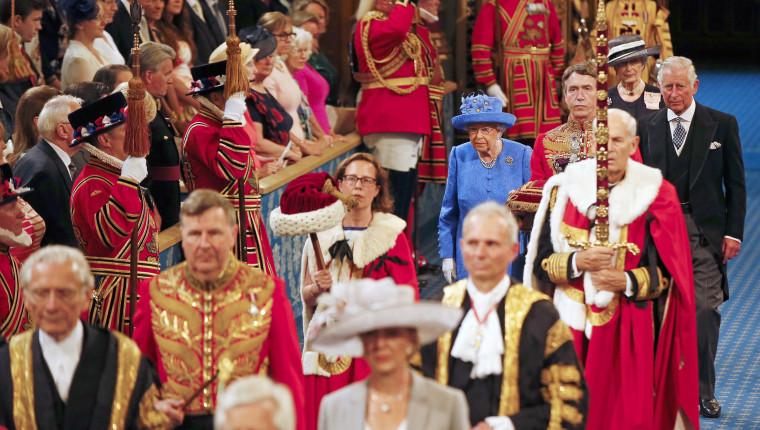 ---
Teen climate activist sails into New York with a message for the world
Greta Thunberg reached New York on Wednesday after crossing the Atlantic on a 60-foot racing yacht, which she took to avoid the emissions associated with flying.
She undertook the journey to attend a United Nations summit on climate change next month.
The 16-year-old from Sweden has gained attention worldwide with her message that humans must immediately reduce greenhouse gas emissions contributing to global warming.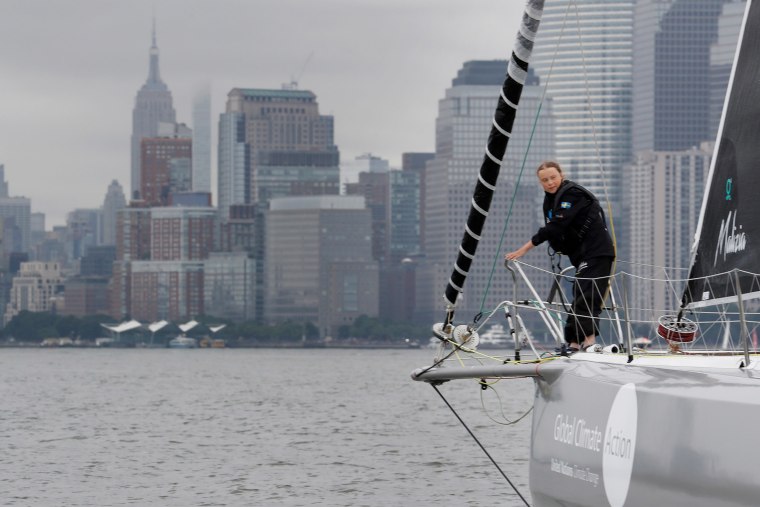 ---
Want to receive the Morning Rundown in your inbox? Sign up here.
---
Plus
---
THINK about it
Our law enforcement officials should be commended for taking the threat of mass shootings seriously, even if many of our elected officials don't, Frank Figliuzzi former FBI assistant director and an analyst for NBC News/ MSNBC, writes in an opinion piece.
---
Science + Tech = MACH
That's an old relative. A new fossil reveals the face of a "Lucy" ancestor who lived almost 4 million years ago.
---
Live BETTER
Combining his cooking skills with data helped an award-winning chef lose 35 pounds.
---
One fun thing
Alright, alright, alright!
Academy Award-winning actor Matthew McConaughey has been promoted to professor at the University of Texas, Austin.
The 49-year-old Texas native and Austin alum has co-taught a script to screen course at the university since 2015.
The school announced that "in recognition of his outstanding work as a teacher and mentor to University of Texas students" the former lecturer was being appointed "professor of practice."
"Making movies, turning words on paper into film, is both a science and art – no matter the time or generation," McConaughey said in a statement released Wednesday.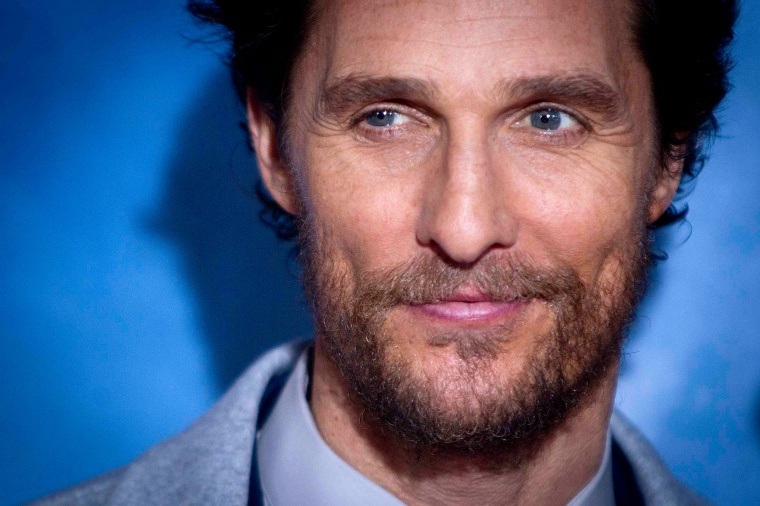 ---
Thanks for reading the Morning Rundown.
If you have any comments — likes, dislikes — drop me an email at: petra@nbcuni.com
If you'd like to receive this newsletter in your inbox Monday to Friday, you can sign up here.