Good morning, NBC News readers.
Hope you got a chance to enjoy the long holiday weekend. Now it's back to work for all of us.
This morning we're looking at what's next in the impeachment hearings and the latest candidates to drop out of the 2020 race. And given the number of emails you've probably already received, you know it's Cyber Monday. We've got tips on how to find the best tech and electronic deals — as well as how to avoid "Grinch bots."
---
White House rejects House invitation to attend impeachment hearing
Calling the impeachment inquiry in the House "baseless and highly partisan," White House counsel Pat A. Cipollone said neither President Donald Trump nor his lawyers would attend the House Judiciary Committee's first impeachment hearing on Wednesday.
Judiciary Chairman Jerrold Nadler had invited Trump and his lawyers last week to attend the hearing, which he said will focus on "Constitutional Grounds for Presidential Impeachment." Nadler urged the president in a letter to "stop complaining about the process" and instead take part in it.
Rejecting the invitation for this week, Cipollone pointed out that the president will be in London on the day of the hearing at a NATO meeting. But he left open the possibility that Trump may take part in future proceedings.
---
'Grinch bots' are here to ruin your Cyber Monday shopping. Here's how to protect yourself.
Consumers may think they're avoiding the crush this holiday season by shopping online, unaware that as they're trying to get through the digital doors, so too are hordes of bots.
And they're throwing elbows.
The bots, largely run by organized criminals, fill out online forms and navigate retail sites faster than a real person can, and try to swiftly purchase limited supply gifts before you've even filled up your cart. The items are then sold for a higher price on third-party sites.
---
Winter weather blamed for seven deaths heads northeast
The ugly winter weather already blamed for at least seven deaths as it has marched across the country was expected to make one last stand in the Northeast on Monday.
The National Weather Service forecast heavy snow for the Northeast and freezing rain over the region through Tuesday, especially in the northernmost areas of New England.
Boston could get a half-foot of snow, with close to a foot farther inland, while Philadelphia could get as much as 5 inches, forecasters said.
Video: What to expect as major storms slam much of U.S.
---
Two Cambridge graduates identified as London Bridge stabbing victims
Police identified the two people who were fatally stabbed in a terror attack at London Bridge on Friday afternoon as Jack Merritt, 25, and Saskia Jones, 23.
The pair were both graduates of the University of Cambridge and were involved in a program called Learning Together, which focuses on criminal justice reform. The organization was holding a fifth anniversary event when a participant wearing a fake suicide vest began the attack.
In a statement from his family, Merritt was described as a talented person who "died doing what he loved, surrounded by people he loved and who loved him."
Jones' family described her as a "funny, kind, positive influence at the center of many people's lives."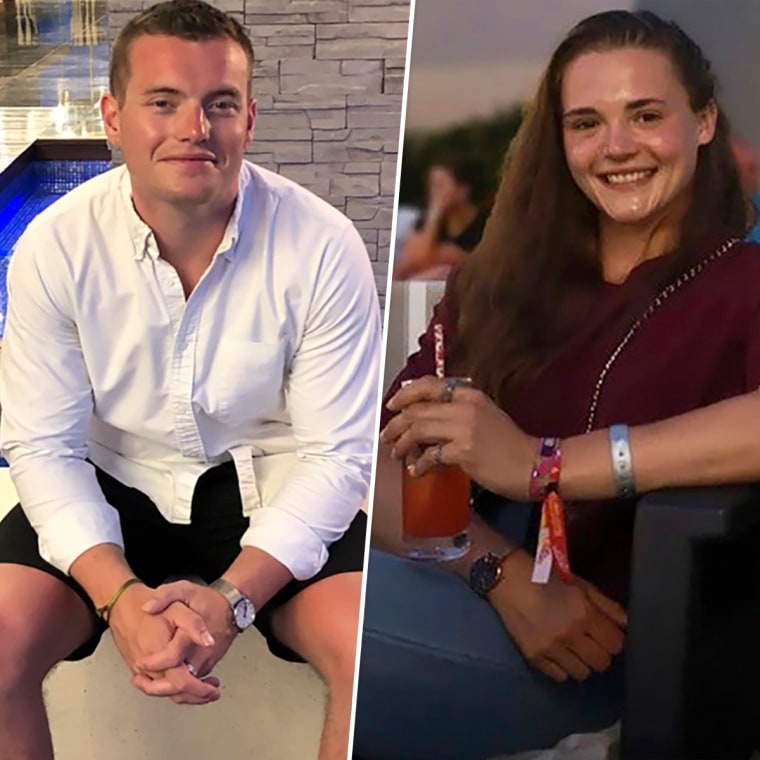 ---
Want to receive the Morning Rundown in your inbox? Sign up here.
---
Plus
---
THINK about it
Trump's lies and cruelty have led to a real reckoning. Welcome to the real resistance, Noah Berlatsky writes in an opinion piece.
---
Live BETTER
What are the best Cyber Monday tech and electronics deals? We've done the homework for you. Check out our list here. It will be updated during the day as we track the highest-rated and most popular items.
---
Quote of the day
"People want to excuse it by saying these are small numbers, but what happened to the principle that one racist is one too many?"
— Mike Katz, the national chair of the U.K.'s Jewish Labour Movement, on allegations of anti-Semitism surrounding Britain's Labour Party.
---
One uplifting story
A little girl named Eleanor spent much of her young life confined to the hospital or her house with an immune system too weak to go outside.
Now she's almost two years old and thriving thanks to a bone marrow donation from Central Connecticut State University linebacker Mike Mushaw.
---
Thanks for reading the Morning Rundown.
If you have any comments — likes, dislikes — drop me an email at: petra@nbcuni.com
If you'd like to receive this email in your inbox Monday to Friday, please sign up here.
Thanks, Petra