Good morning, NBC News readers.
President Donald Trump is in India, Joe Biden grabbed second place in Nevada and everything you need to know about the memorial service for Kobe and Gianna Bryant.
Here's what we're watching this Monday morning.
---
'Namaste Trump': India welcomes president for first state visit
President Trump and Indian Prime Minister Narendra Modi cemented a budding friendship on Monday with a joint rally attended by more than 110,000 people. The two men held hands and heaped praise on each other in front of a noisy, enthusiastic crowd in the city of Ahmedabad in what's claimed to be the largest cricket stadium in the world.
The event is part of a two-day presidential visit to India as Trump courts New Delhi in a bid to crack its strongly protectionist markets, woo Indian American voters in the U.S. and develop a counterweight to an increasingly assertive China.
But while the trip is expected to be long on spectacle — and large crowds — expectations are low that it will result in any significant policy changes, write NBC News' Carol E. Lee and Kelly O'Donnell.
---
Biden gets second place behind Sanders in Nevada — and key endorsement ahead of S.C.
Former Vice President Joe Biden has gained a bit of steam heading into the critical South Carolina primary this Saturday.
He sealed second place behind Sen. Bernie Sanders in Nevada, NBC News projected Sunday night, likely securing seven national convention delegates as a result.
But perhaps more importantly, he's won the endorsement of South Carolina's top Democrat, Rep. Jim Clyburn.
Biden can use all the help he can get with Sanders heading into the Palmetto State stronger than ever after a razor-thin second-place finish in Iowa and wins in New Hampshire and Nevada.
And it's not just "Bernie Bros" who are supporting the Vermont senator. He won Nevada thanks to a diverse coalition, NBC's Jonathan Allen writes in a news analysis.
Meantime, Sen. Elizabeth Warren finally took on Sanders, her chief progressive rival, but it may be too little, too late.
South Carolina's Saturday primary will come just three days before Super Tuesday, March 3, when 40 percent of the delegates in the entire primary contest are up for grabs. See full coverage of the 2020 race here.
---
Coronavirus latest: 5 dead and 200 infected in Italy as Europe braces for outbreak
As the number of coronavirus-related deaths reached nearly 2,600 in China Monday, health officials in Italy are struggling to contain the virus there.
At least 10 towns in northern Italy, with a population of around 50,000, were locked down Sunday to help stop the spread of the virus. Five people have already died from the virus, as the number of cases across the country reached 219 Monday.
A number of restrictive containment measures were announced over the weekend — among them a ban on all public events and gatherings
Revelers at the famed Venice Carnival were wearing two types of masks Sunday — a protective face mask over their usual colorful, elaborate ones, as the last two days of the annual festivities were cancelled.
The number of coronavirus deaths in Iran have also spiked to 12, as the number of confirmed cases in the country rose to 47 Monday.
Get all the latest updates on the growing outbreak here.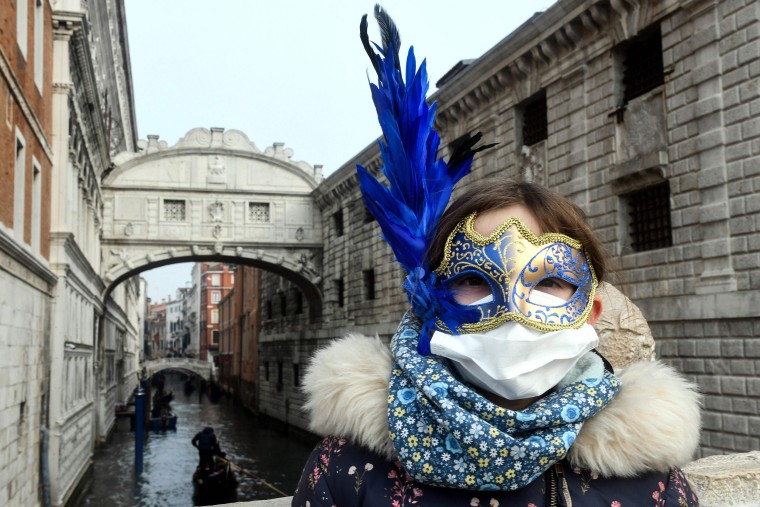 ---
'A Celebration of Life': Kobe Bryant's memorial
Thousands of mourners are expected to assemble at the Staples Center in Los Angeles on Monday to honor the lives of Kobe Bryant and his 13-year-old daughter, Gianna, who died along with seven other people in a helicopter crash in late January.
Vanessa Bryant, the Lakers superstar's wife, said the memorial service will be "a Celebration of Life."
The memorial will begin at 1 p.m. ET. You can watch our live stream here. And tune into our live blog for updates when it begins.
One writer explains why he feels compelled to attend the service and mourn the NBA legend's passing with other fans.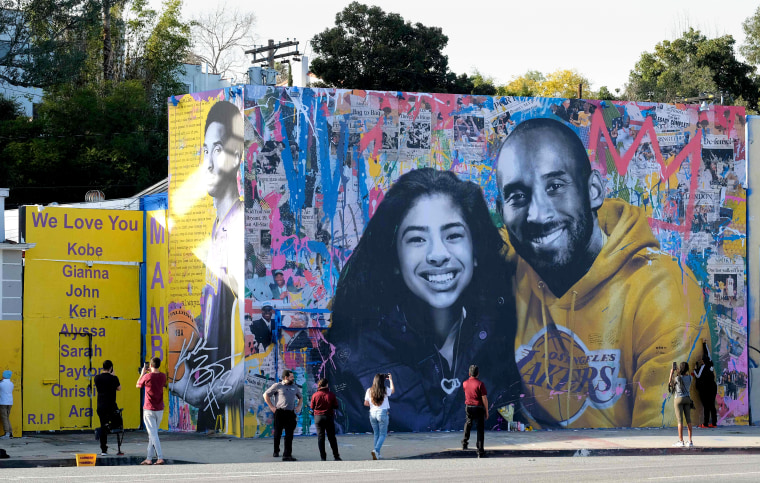 ---
Want to receive the Morning Rundown in your inbox? Sign up here.
---
Plus
---
THINK about it
Wendy Williams week of scandals suggests the host needs to put down her mic, writer Derrick Clifton argues in an opinion piece.
---
Live BETTER
Why chocolate is so addictive — and how to tap into its health benefits.
---
Shopping
How to heal dry, chapped lips, according to dermatologists.
---
One fun thing
A Zamboni driver for the Toronto Maple Leafs won his first NHL game Saturday after being tapped to play as an emergency goalie for the opposing team.
Dave Ayres stepped in for the Carolina Hurricanes after both the team's goalies had to leave the game for injuries, prompting the Zamboni driver to play against his own home team.
The 42-year-old helped the Hurricanes in their 6-3 win by blocking eight of the ten shots on goal against him in the last 30 minutes of the game.
"These guys, how great they were to me, how fun," Ayres said after the game.
And this weekend was the 40th anniversary of the original "Miracle on Ice" — the U.S. men's hockey team victory over the powerhouse Soviet Union team at the 1980 Olympics. NBC's Nightly News sat down with members of the team to talk about their historic win.
---
Thanks for reading the Morning Rundown.
And thanks to my colleagues Alexander Smith and Rachel Elbaum for filling in for me last week so I could enjoy an Alpine adventure with my daughters.
If you have any comments — likes, dislikes — drop me an email at: petra@nbcuni.com
And if you'd like to receive this newsletter in your inbox Monday through Friday, please sign up here.
Thanks, Petra