Good morning, NBC News readers.
More questions than answers emerge in the wake of the Iowa caucus results, President Donald Trump celebrates his acquittal with a fusillade of insults and Mike Bloomberg scores an interesting endorsement.
Here's what we're watching this Friday morning. (Plus a list of the most underrated movies of 2019 if you want to escape it all this weekend).
---
NBC News review of Iowa caucus vote finds potential errors, inconsistencies
The Iowa Democratic caucus results — a virtual tie between Pete Buttigieg and Bernie Sanders with all precincts now reporting Thursday night — are rife with potential errors and inconsistencies that could affect the outcome of the election, according to a review by the NBC News Decision Desk.
The apparent mistakes — spotted in dozens of the state's 1,711 precincts — call into question the accuracy of the outcome of Iowa's first-in-the-nation caucuses.
Democratic National Committee Chair Tom Perez is calling on Iowa Democratic officials to immediately recanvass Monday's caucus vote after all the uncertainty this week. A recanvass is essentially a double-checking of the vote.
"Enough is enough," Perez said in a tweet.
Its also become clear that internet trolls deliberately disrupted the Iowa caucuses hotline for reporting results.
The phone number to report Iowa caucus results was posted on a fringe internet message board Monday night along with encouragement to "clog the lines," an indication that jammed phone lines that left some caucus managers on hold for hours may have in part been due to prank calls.
An Iowa Democratic Party official said the influx of calls to the reporting hotline included "supporters of President Trump who called to express their displeasure with the Democratic Party."
---
Trump celebrates acquittal and lashes out at opponents
An emboldened President Trump took a vengeful victory lap from the White House less than 24 hours after his acquittal on charges of abuse of power and obstruction of Congress, lashing out at his adversaries, touting his perceived accomplishments and denying any wrongdoing.
In a disjointed, freewheeling speech from the East Room of the White House, the president railed at his opponents, repeatedly going after former FBI director James Comey, and celebrated his triumph in the Senate trial, waving around a copy of The Washington Post with the headline "Trump Acquitted."
In his post-impeachment insult blitz, Trump called Democrats "vicious as hell" and "stone-cold crazy," saying House Speaker Nancy Pelosi was a "horrible person," and questioned her faith. "I doubt she prays at all," he said.
He also devoted time to heaping praise on the Republican senators who stood by him and a who's who of his cable television and congressional allies, many of whom were in the audience.
Meantime, Sen. Mitt Romney, R-Utah, is bracing for "unimaginable" consequences as Trump and his allies seek revenge over his impeachment vote.
---
2020 Election: Trump's ousted Navy secretary will endorse Bloomberg for president
Richard Spencer, the Navy secretary fired from the Trump administration after he opposed the president's intervention in the discipline of a SEAL accused of murder, will endorse Democrat Mike Bloomberg during an appearance with the candidate in Norfolk, Virginia, on Friday, according to the Bloomberg campaign.
Spencer will be the first Trump political appointee to back one of the president's potential November opponents.
Meantime, most of the other candidates are plugging away and have moved on to New Hampshire, where the next primary contest will be held Tuesday.
Buttigieg responded to a viral video showing an Iowa caucusgoer rescinding her support for the former South Bend, Indiana, mayor after realizing he was gay. He said he was proud of the campaign volunteer for speaking to the woman "with respect" and "compassion." (Video)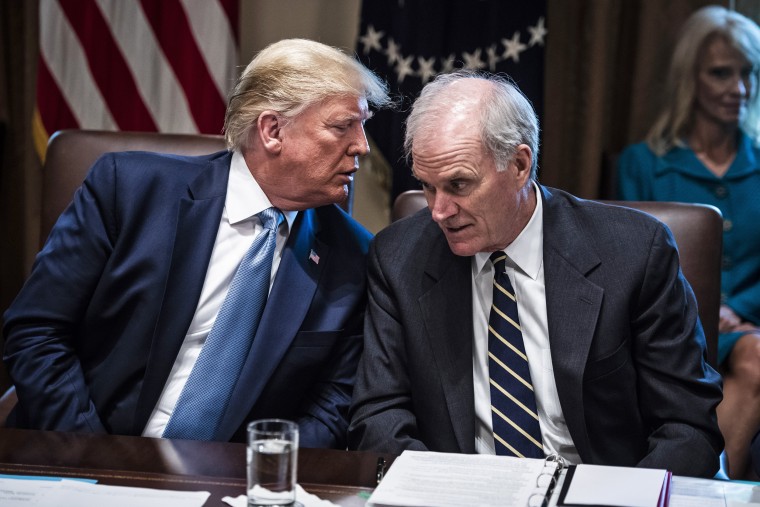 ---
Chinese vow to investigate death of coronavirus whistleblower
The global death toll in the coronavirus outbreak has risen to at least 638 as confirmed cases reach more than 31,000 in mainland China.
The number of cases on the quarantined Diamond Princess cruise ship off of Japan also jumped to 61 people — with 11 Americans among them.
And Chinese authorities have vowed to investigate the death of a prominent doctor who had been punished by police for blowing the whistle on the coronavirus outbreak.
Get the latest updates on the coronavirus epidemic here.
---
Want to receive the Morning Rundown in your inbox? Sign up here.
---
Plus
---
The Week in Pictures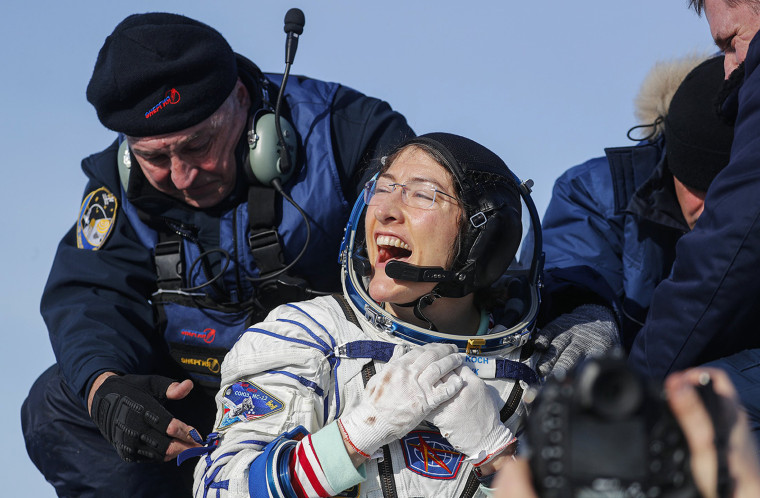 NASA astronaut Christina Koch shortly after the landing of the Russian Soyuz MS-13 space capsule near Zhezkazgan, Kazakhstan, on Thursday. She spent nearly 11 months in orbit on the longest spaceflight by a woman. See more of the most compelling images from the last week here.
---
THINK about it
Rush Limbaugh enabled Trump's rise. Now he has a Medal of Freedom to prove it, author of "The Macho Paradox" Jackson Katz writes in an opinion piece.
---
Shopping
Valentine's Day gift ideas that you can enjoy together as a couple — and strengthen your relationship.
---
One fun thing
With such a relentless news agenda, this weekend might be the perfect time to tuck in and watch a movie.
The Oscars are on Sunday, but there are hundreds of movies that barely made the race or were left out altogether.
Here's our list of some of the most underrated films of 2019, according to you, our readers.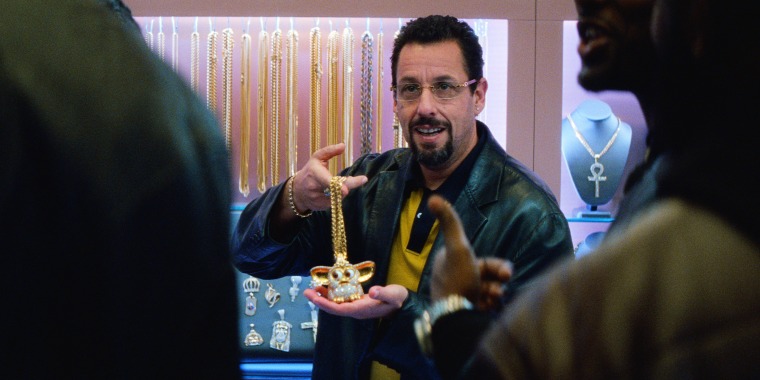 ---
Thanks for reading the Morning Rundown. We made it through the week! Hope you have a restful weekend.
If you have any comments — likes, dislikes — drop me an email at: petra@nbcuni.com
If you'd like to receive this newsletter in your inbox Monday to Friday, please sign up here.
Thanks, Petra