Good morning, NBC News readers.
Hope you didn't melt over the weekend. The good news is that the heat wave gripping much of the country is subsiding. Tensions with Iran however, are heating up, with Tehran claiming to have captured 17 American-trained spies.
Here's what we're watching this morning.
---
Iran captures 17 alleged U.S.-trained spies
The Iranian Intelligence Ministry said Monday that the alleged spies were Iranian citizens but trained by the U.S. Central Intelligence Agency.
Some of those arrested have been sentenced to death, the Intelligence Ministry said.
U.S. officials have not yet responded to the allegations. The Iranian government occasionally makes similar claims and it was not immediately possible to determine whether they are legitimate. The U.S. government never acknowledges CIA recruitment abroad.
The announcement comes amid renewed hostility between Iran and the West.
A dramatic audio recording released over the weekend showed British naval officers appearing to warn Iran's Revolutionary Guard forces moments before they seized a British oil tanker.
---
'Damning' facts to be highlighted by Mueller testimony, Democrats say
Top Democrats are gearing up for former special counsel Robert Mueller's congressional appearance on Wednesday. They previewed what they expect to get out of his testimony on Sunday's political talk shows.
Mueller's report "presents very substantial evidence" that President Donald Trump "is guilty of high crimes and misdemeanors," House Judiciary Committee Chairman Jerry Nadler, D-N.Y., said on "Fox News Sunday."
"We have to let Mueller present those facts to the American people and then see where to go from there, because the administration must be held accountable, and no administration can be above the law," Nadler said.
House Intelligence Chairman Adam Schiff, D-Calif., said on CBS News' "Face the Nation" that he wants Mueller "to bring" his report "to life" during his testimony, explaining it to Americans who have not read it.
---
Relief from heat wave coming...
After record-breaking temperatures in the Midwest and along the Eastern Seaboard over the weekend, cooler temps are on the horizon.
Ten of thousands lost power in New York City as electrical equipment strained to keep up with demand as temperatures felt as hot as 111 degrees with humidity factored in, according to forecasters.
A cold front is expected to move across the country Monday, but it may bring severe thunderstorms to the Mid-Atlantic and parts of New England, according to the National Weather Service.
---
Want to receive the Morning Rundown in your inbox? Sign up here.
---
Plus
---
THINK about it
Democrats forcing Robert Mueller to testify about his report could sabotage their case for impeachment, Michael Conway, who served as counsel for the U.S. House Judiciary Committee during the impeachment inquiry of President Richard M. Nixon in 1974, writes in an opinion piece.
---
Live BETTER
It's OK, you can indulge your sweet tooth with these low-sugar summertime desserts.
---
Quote of the day
"Looking back, landing on the moon wasn't just our job, it was a historic opportunity to prove to the world America's can-do spirit."
— Apollo 11 astronaut Buzz Aldrin on the 50th anniversary of his historic moon walk.
---
One fun thing
Silicon Valley entrepreneur Mark Nadal is one of a growing number of technologists trying to right what they see as the wrongs of the internet by building a new one.
This web, unlike the current one, will be decentralized, using the connected devices that now permeate modern life to create a new digital ecosystem.
"This isn't about technology individually," Nadal said of his project. "It's about creating an environment of opportunity that benefits everyone."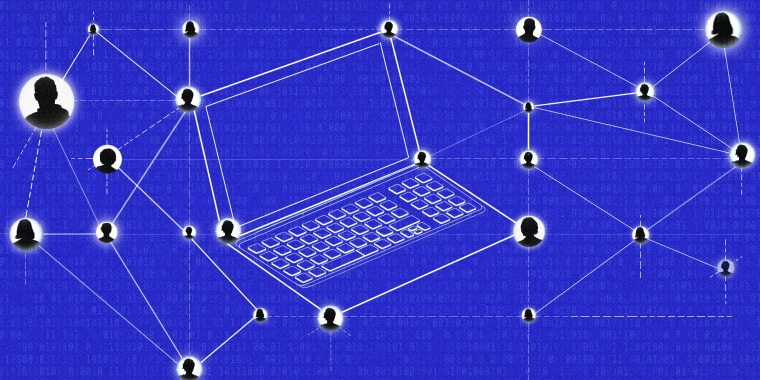 ---
Thanks for reading the Morning Rundown.
If you have any comments — likes, dislikes — drop me an email at: petra@nbcuni.com
If you'd like to receive this newsletter in your inbox Monday to Friday, please sign up here.
Thanks, Petra