Good morning, NBC News readers.
Another incident with Iran is escalating tensions, the gloves are off among Democratic presidential hopefuls as they pile onto frontrunner former Vice President Joe Biden, and the first Native American poet laureate is named.
Here's what we're watching today.
---
Iran shoots down U.S. drone in international airspace, American official says
Iran said it shot down a U.S. military drone Thursday, the latest incident in the Middle East raising alarm bells about the potential for armed conflict between the two countries.
The Islamic Revolutionary Guard Corps said it shot down the American surveillance aircraft after it entered Iranian airspace.
But a U.S. official said that the drone was shot down by a surface-to-air missile in international airspace above the Strait of Hormuz.
"No U.S. drone was operating in Iranian airspace today," U.S. Central Command spokesman Capt. Bill Urban said.
The report of the downed drone comes amid rising tensions in the region, with U.S. officials blaming Iran for what they said was an attack on oil tankers in the Gulf of Oman. Iran has denied any involvement.
---
So what is 'Medicare for All'?
The far-reaching health care plan has touched off a fierce debate — particularly among the Democratic candidates running for president.
Here's a breakdown of what exactly it is and which candidates are for, against or lukewarm on the idea.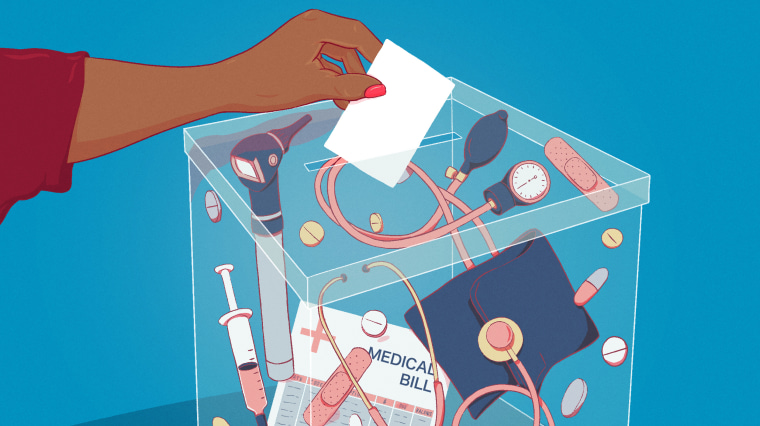 ---
'Apologize for what?' Joe Biden stands by his comments about working with segregationists, despite their views
Recalling an era of "civility" in the Senate during the 1970s and '80s, Biden touted his experience working with two segregationist Southern senators to get "things done."
"We didn't agree on much of anything. We got things done," the former vice president said during a fundraising event in New York City on Tuesday evening.
The comments unleashed a torrent of criticism from his Democratic rivals, some of whom denounced the comments in very personal terms by citing their own race. Sen. Cory Booker, D-N.J., called on him to apologize.
But Biden dismissed the criticism, citing his long civil rights record and standing by his comments as an example of reaching across the political aisle – even when you find your rivals personal views repugnant.
"Apologize for what? Cory should apologize," Biden said Wednesday evening. "He knows better. There's not a racist bone in my body."
---
Want to receive the Morning Rundown in your inbox? Sign up here.
---
Plus
---
THINK about it
Here's why Trump — and all Americans — must watch Netflix's Central Park trial series, presidential candidate Sen. Kamala Harris, D-Calif., writes in an opinion piece.
---
Science + Tech = MACH
Surf's up, skis down: As climate change warms the oceans, waves have gotten bigger. But what's good for surfers makes things harder for skiers, skaters, golfers and athletes in other sports.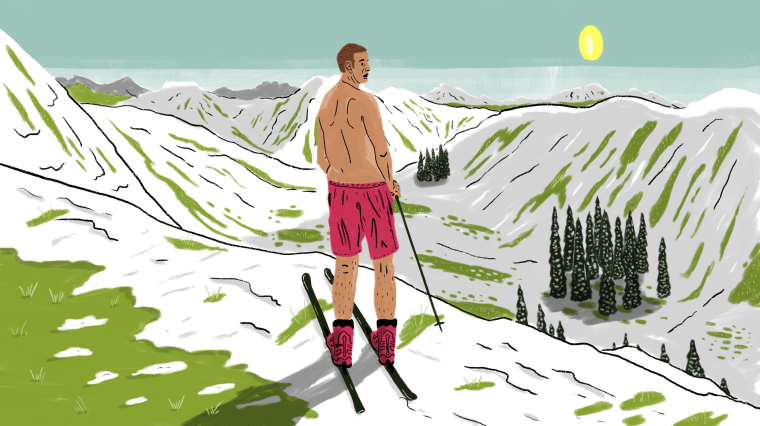 ---
Live BETTER
Want to spend less and save more money? Try a mental trick called "anchoring."
---
One interesting thing
After a year without tourists, Kauai's rugged coast has reopened.
Without tourists to disturb the wildlife on the Hawaiian island, native plants and animals rebounded, and even the local community grew stronger.
In what's being seen as a game-changer, state officials are now trying to shift from encouraging to limiting tourists in order to maintain the area's unique natural and cultural resources.
"The idea is to create a better experience for the residents and the visitors and then lessen the impact on the place," said one local organizer.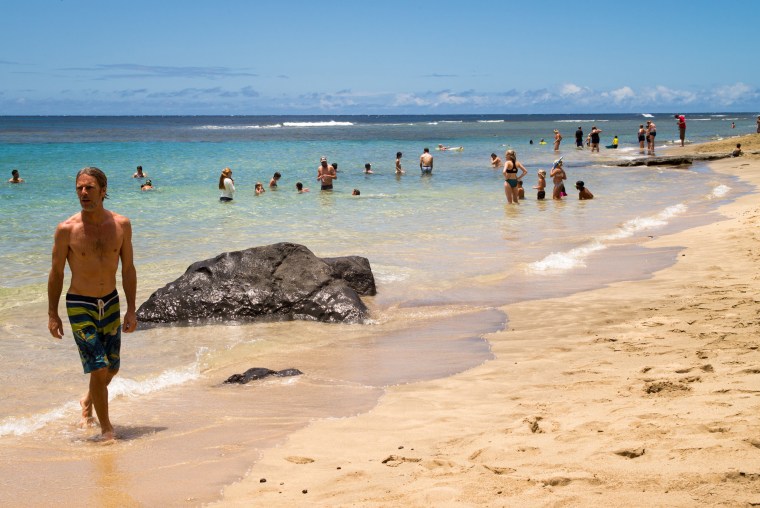 ---
Thanks for reading the Morning Rundown.
If you have any comments — likes, dislikes — drop me an email at: petra@nbcuni.com
If you'd like to receive the Morning Rundown in your inbox Monday to Friday, please sign up here.
Thanks, Petra