Good morning, NBC News readers.
Today we have reports based on our exclusive interviews with senior Iranian officials, plus a look at how ordinary Iranians are finding ways to get past U.S. sanctions.
Here's what we're looking at this morning:
---
Top Iranian official: We should never have signed Obama-era nuclear deal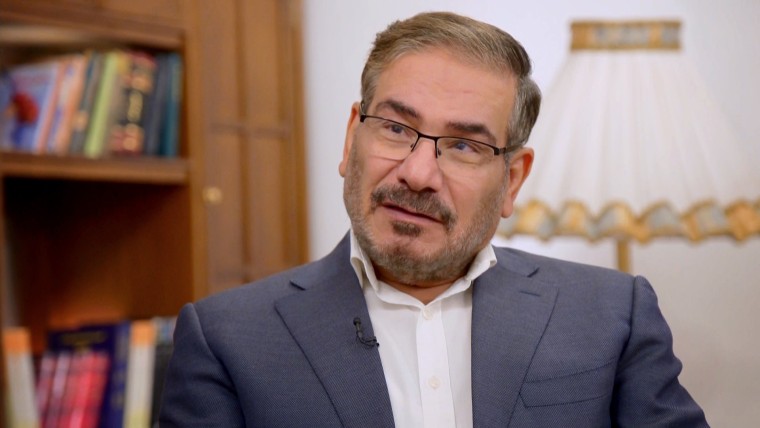 Iran should never have signed the 2015 nuclear deal brokered with President Barack Obama and other world powers, according to a top Iranian official.
Ali Shamkhani, military adviser to Ayatollah Ali Khameni, told NBC News' Lester Holt exclusively on Monday that the agreement was a mistake.
The deal has since been renounced by President Donald Trump. But the current campaign of U.S. economic sanctions against Iran are not working, said Shamkhani.
"The sanctions campaign is not for negotiation, it's for making us surrender... As long as this approach is taken by the United States, Iran will never ever seek negotiations," he said.
Iranians are finding ways to get around the sanctions and items such as Apple gadgets are freely available on the streets of Tehran, as this article illustrates.
---
NYPD fires police officer who held Eric Garner in a chokehold during deadly arrest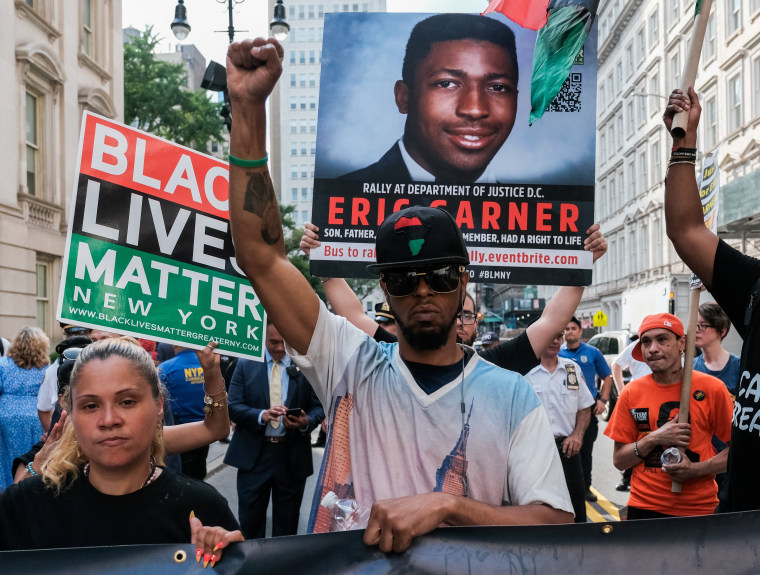 Daniel Pantaleo, New York police officer who was seen in a video using a chokehold during the deadly arrest of Eric Garner five years ago, was fired from the force on Monday.
NYPD commissioner James O'Neill said he would uphold a judge's recommendation this month that Pantaleo's contract be terminated.
Pantaleo confronted Garner on Staten Island on 17 July 2014 for selling loose, untaxed cigarettes. The incident sparked protests and became a catalyst for the Black Lives Matter movement.
"There are absolutely no victors here today, not the Garner family, not the community at large and certainly not the courageous men and women of the police department who put their own lives on the line every single day in service to people of this great city," O'Neill said.
---
Fake social media accounts linked to China removed for fueling Hong Kong discord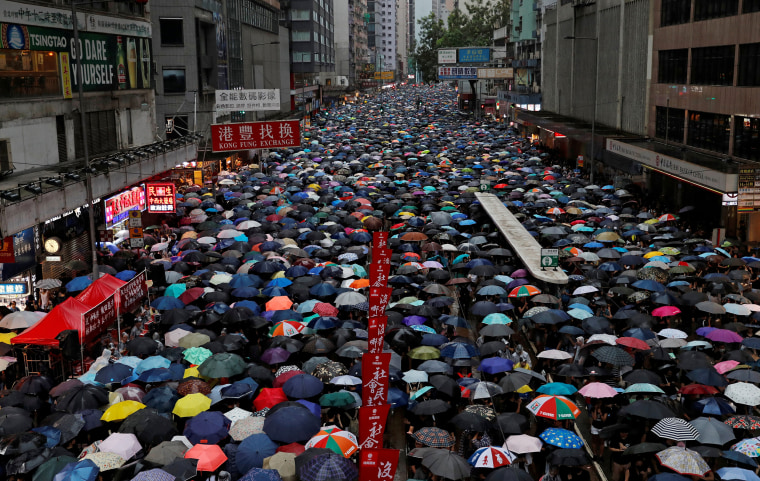 Twitter and Facebook have removed hundreds of accounts linked to the Chinese government that are accused of pushing conspiracy theories about pro-democracy protesters in Hong Kong.
Twitter said it removed 936 accounts, while Facebook removed 16 pages with a combined 15,500 followers.
One tweet from an account that has been closed said, "Are these people who smashed the Legco (Legislative Council of Hong Kong) crazy or taking benefits from the bad guys?"
There was "reliable evidence to support that this is a coordinated state-backed operation," Twitter said.
"Although the people behind this activity attempted to conceal their identities, our investigation found links to individuals associated with the Chinese government," a Facebook press release said.
---
Epstein left $577 million to a newly formed trust in will two days before he died
Jeffrey Epstein, the millionaire financier who was accused of running a sex trafficking ring, executed a new will just two days before he was found dead in his prison cell, according to probate documents obtained by NBC News.
The documents show Epstein had more than $577,000,000 in assets — some $18,000,000 more than he declared when applying for bail last month.
The estate is left to a trust that was created on Aug. 8, the same day the will was signed.
---
Texas high school staffers colored in black teen's hair with a Sharpie, parents say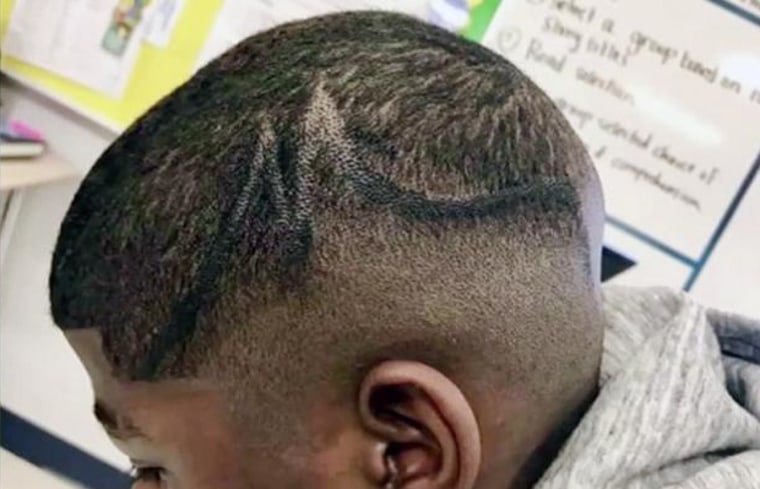 Staff at a Texas junior high school colored in a black teen's fade haircut with a jet-black Sharpie pen to discipline him for violating the school dress code, according to a lawsuit filed by his parents.
The suit claims that the school's principal, discipline clerk and teacher laughed as Juelz Trice's haircut was colored in.
"Due to the lack of training, lack of proper policies, lack of employee discipline, failure to fire or reassign the individual defendants, and pattern of racial discrimination J.T. is likely to experience further instances of discriminatory actions at the Pearland ISD," the lawsuit said.
The school district said in a statement that while such hairstyles were against its dress code, it did not condone filling in hair with a marker.
---
Want to receive the Morning Rundown in your inbox? Sign up here.
---
Plus
---
THINK about it
It took five years for the NYPD to come to the conclusion activists and politicians had reached long ago: That Daniel Pantaleo was not fit to serve as a police officer.
Pantaleo, who was fired on Monday, placed Eric Garner in a chokehold, a discredited law enforcement maneuver in which pressure is put on the subject's neck to force compliance, before Garner died. (Pantaleo denies using a chokehold.)
Paul Butler, the Albert Brick Professor of Law at Georgetown University and an NBC/MSNBC legal analyst,argues that serious questions remain in the Garner case.
---
Living BETTER
Do you wash your chicken before cooking it? According to anew study from the Department of Agriculture and North Carolina State University, you might be putting your family at risk of food poisoning.
Rinsing your bird in the sink splatters bacteria onto kitchen counters and onto other food, increasing the risk of illness related to salmonella.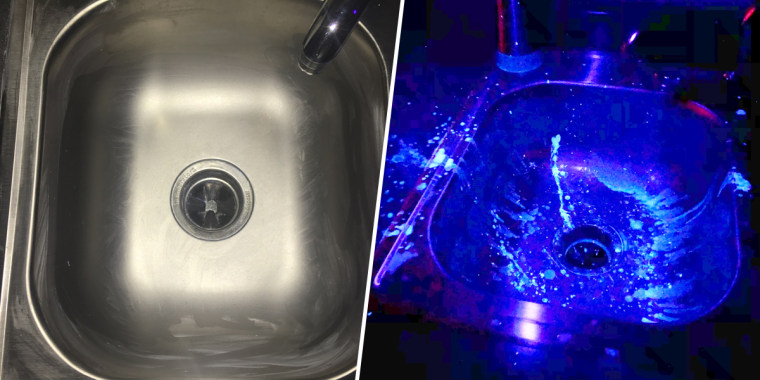 ---
Quote of the day
"Just walk the streets of Tehran and see how energetic our people are and you will realize that [what the U.S. has] been trying to achieve has not materialized."
— Ali Shamkhani, Iranian military adviser
---
One fun thing
The Hindenberg disaster ended the age of zeppelin flight in 1937.
But 80 years later scientists have suggested that airships could be an environmentally friendly means of traveling in the 21st century.
A recent paper argued that the ships could be 10 times bigger than the 800-foot Hindenberg and act like a large cargo ship, except faster and with less pollution.
---
Thanks for reading the Morning Rundown.
If you have any comments — likes, dislikes — drop me an email at: patrick.smith@nbcuni.com.If you're a fan, please forward it to your family and friends. They can sign up here.
Thanks, Patrick Smith.