Good morning, NBC News readers.
A Democratic victory in Kentucky, a major admission by a key witness in President Donald Trump's impeachment inquiry and a suspect has been arrested as part of the investigation into the Mexican ambush that left nine Americans dead.
Here's what we're watching today.
---
In blow to Trump, Democrat wins Kentucky governor seat
Kentucky Attorney General Andy Beshear pulled off an upset Tuesday night in an apparent victory over Republican Gov. Matt Bevin, dealing a blow to President Donald Trump, NBC News projects.
Democrats also captured the legislature in Virginia for the first time in over two decades, while Republican Lt. Gov. Tate Reeves is the apparent winner in the Mississippi governor's contest.
With 99 percent of Kentucky's precincts reporting, the candidates were separated by less than 10,000 votes. Bevin declined to concede on Tuesday night, but Beshear declared victory.
The Democrat's victory is being seen as a blow to Trump who won the state of Kentucky by 30 percentage points in 2016 and appeared at a last-minute campaign rally for the GOP governor the night before the election.
"If you lose, they are going to say Trump suffered the greatest defeat in the history of the world," Trump told the crowd Monday. "You can't let that happen to me!"
---
After memory 'refreshed,' Sondland changes testimony, acknowledges delivering quid pro quo
In a major reversal, Gordon Sondland, U.S. Ambassador to the European Union, changed his testimony to House investigators this week and said he now remembers delivering a quid pro quo message to Ukraine.
In an update that directly contradicted his previous testimony to investigators last month, Sondland said he now remembers telling a top aide to Ukrainian President Volodymyr Zelenskiy that Ukraine would not receive U.S. military assistance until it committed to investigating the 2016 election and former Vice President Joe Biden.
In the three-page update to his previous testimony, Sondland said that his memory was "refreshed" after reviewing the opening statements given to Congress by Bill Taylor, the acting ambassador to Ukraine, and Tim Morrison, a former adviser to Trump on Russian and European affairs.
Sondland said he now remembered a conversation with a top Zelenskiy adviser, in which he said that "the resumption of U.S. aid would likely not occur until Ukraine provided the public anti-corruption statement that we had been discussing for many weeks."
---
Harrowing stories of survival emerge after deadly Mexico ambush
Heartrending tales of survival have emerged after the apparent ambush in the Mexican border state of Sonora left nine Americans dead, including six children.
After the attack, 13-year-old Devin Langford, whose mother, Dawna, and two other siblings were killed in the attack, had to walk about 14 miles to La Mora, where the family lived, to look for help.
Investigators arrested a suspect with a possible connection to the attack, Mexican authorities said Wednesday.
Meantime, members of the group killed in the brutal attack belonged to a Mormon offshoot with a sordid history that has been touched by cartel violence before.
The group was part of the extended LeBaron family, Mormon fundamentalists who first came to Mexico nearly a century ago — when the Church of Jesus Christ of Latter-day Saints in Salt Lake City started cracking down on members who were still practicing polygamy.
---
Want to receive the Morning Rundown in your inbox?Sign up here.
---
Plus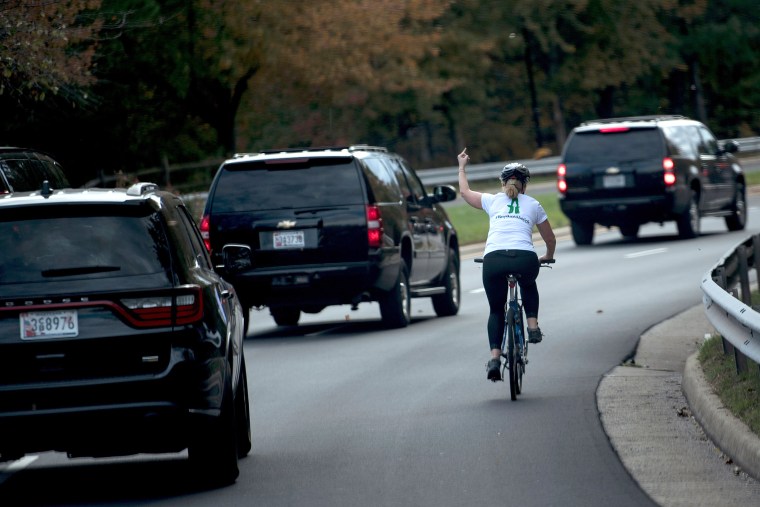 ---
THINK about it
The Trump family's Washington hotel is one of the worst swamps in D.C.. Selling it won't help, Zach Everson writes in an opinion piece.
---
Live BETTER
Weather the cold with these dermatologist-recommended sunscreens and moisturizers.
---
One fun thing
From the cockpit to the boxing ring, photographer Mahya Rastegar has been documenting women defying stereotypes in Iran for the last five years.
Parisa Mihan Doost, below, is a tai chi coach and won a gold medal at the 2019 Iranian National Tai Chi competition.
See more of Rastegar's compelling images of women breaking down barriers here.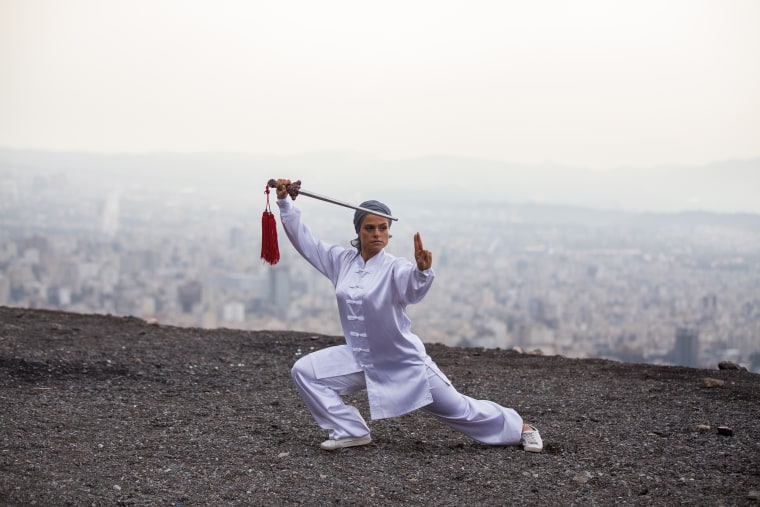 ---
Thanks for reading the Morning Rundown.
Several of you wrote in yesterday to say that the cookies in space video link was broken. Apologies for that. Here is the correct link.
If you have any comments — likes, dislikes — drop me an email at: petra@nbcuni.com
If you'd like to receive this newsletter in your inbox Monday to Friday, please sign up here.
Thanks, Petra