Good morning, NBC News readers.
With a key GOP vote against witnesses, President Donald Trump's impeachment trial may reach a hasty conclusion today. Plus the coronavirus has been declared a global health emergency, and Britain will officially bid the European Union goodbye.
Here's what we're watching this Friday.
---
Key GOP senator says Democrats proved their case, but Trump's actions don't warrant impeachment
Sen. Lamar Alexander, R-Tenn., a key impeachment swing vote, announced Thursday that he will not join Democrats in voting to call witnesses in Trump's impeachment trial.
Alexander said in a lengthy Twitter thread late Thursday that he believed witnesses would be a waste of time since he felt Democrats had successfully proven their case, but Trump's actions nonetheless did not warrant impeachment.
His decision indicates Republicans may have enough support to block a vote on calling more witnesses in the trial and could move toward a quick acquittal of the case later today.
Two other members of the quartet of potential GOP swing voters, Sens. Mitt Romney of Utah and Susan Collins on Maine, said they will vote in favor of calling more witnesses.
But the Democrats' push to hear from the likes of John Bolton seems poised for defeat.
What happens if there is a tie vote? Here's everything you need to know about how things could play out on the Senate floor later today.
Thursday recap: Here are some key takeaways from the senators question and answer session yesterday.
The trial will resume at 1 p.m. ET. Watch on NBC, MSNBC and follow our live blog for all the latest updates and analysis.
---
State Department issues a 'do not travel' warning for China amid coronavirus outbreak
The State Department on Thursday warned Americans not to travel to China amid the deadly coronavirus outbreak that has sickened almost 10,000 people in the country.
The "do not travel" advisory also said that "those currently in China should consider departing."
The State Department's warning comes on the heels of the World Health Organization declaring the new coronavirus outbreak a global public health emergency.
As of Friday morning, Chinese officials said 213 people have died in the outbreak so far. Check here for all the latest news on the outbreak and the global response.
---
Britain is leaving the E.U. today, but Brexit is far from 'done'
Three and a half years after the United Kingdom voted to leave the European Union, Brexit will finally happen Friday night.
Some will gather outside the Houses of Parliament to celebrate at 11 p.m. (6 p.m. ET) what they see as a new dawn for a buccaneering, independent U.K., free of undemocratic control by Brussels. In reality, almost nothing will change overnight.
Former senior civil servants and academics have told NBC News that this second phase will be the toughest part of Brexit yet, with the U.K. forced to make concessions and compromises along the way on trade and security.
---
Choose a path to the White House with our 'Road to 270' map
With the Iowa caucus on Monday, the 2020 race for the White House will officially kick off.
Check out NBC News' interactive electoral vote map to see scenarios for each party's path to the presidency in 2020, with commentary and picks from NBC News elections experts Chuck Todd and Steve Kornacki.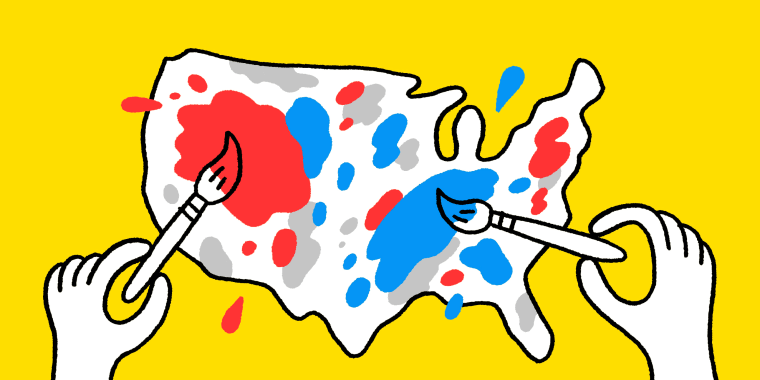 ---
Want to receive the Morning Rundown in your inbox? Sign up here.
---
Plus
---
The Week in Pictures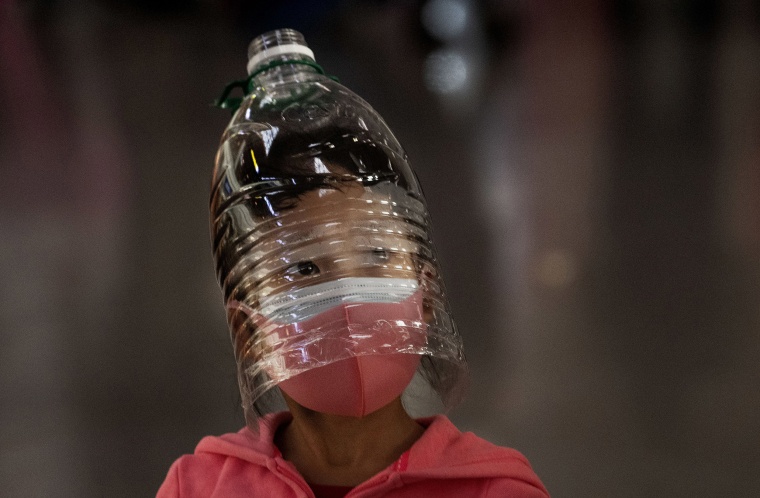 A Chinese girl wears a plastic bottle as makeshift protection against the coronavirus. See more of the most compelling images from the past week here.
---
THINK about it
Alan Dershowitz's impeachment defense would confound the Founding Fathers, NBC News and MSNBC legal analyst Maya Wiley writes in an opinion piece.
---
Live BETTER
Super Bowl 2020 recipes: Up your dip game with these seven fresh ideas.
---
Quote of the day
"The question then is not whether the president did it, but whether the United States Senate or the American people should decide what to do about what he did."
— Sen. Lamar Alexander on why he will vote against calling witnesses in Trump's impeachment trial.
---
One fun thing
Let's be honest: For some viewers, the best part of the Super Bowl is the ads.
And this year's batch — with a 30-second spot costing as much as $5.6 million — is sure to deliver.
From drag queens and cancer-surviving dogs to inspirational women and presidential candidates, Madison Avenue will be serving up something for everyone this Sunday.
---
Thanks for reading the Morning Rundown. Have a nice weekend and enjoy watching the Super Bowl —whether you're watching for the game or the ads!
If you have any comments — likes, dislikes — drop me an email at: petra@nbcuni.com
If you'd like to receive this newsletter in your inbox Monday to Friday, please sign up here.
Thanks, Petra