Good morning, NBC News readers.
Today we have a searing insight into conditions endured by some migrants in border facilities, how the latest twist could define the race for Democratic presidential nomination and why President Trump may be freezing out his national security adviser.
Here's what we're watching today.
---
Detention conditions for migrants at border facilities described as 'sheer inhumanity'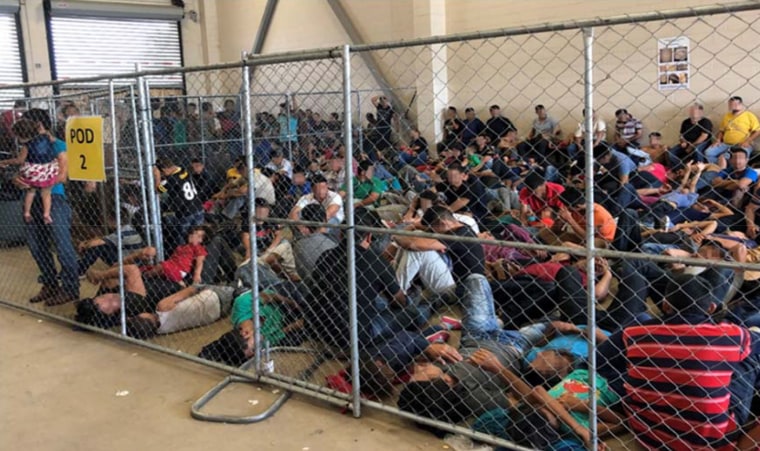 Migration advocates said the cramped, unsanitary conditions at Border Patrol facilities have worsened since President Donald Trump came to power.
"There were issues on treatment of people under the Obama administration, but right now we have a situation where there is abject cruelty, a culture of criminalization, inhumanity and dehumanization," said Ursela Ojeda, policy adviser for the Women's Refugee Commission.
Meanwhile, in a move that could affect immigrant voters in the U.S., the Justice Department has confirmed that the 2020 census will be printed without a controversial citizenship question.
Critics had described the question as an attempt to suppress response rates in largely Democrat-voting migrant communities.
---
Is Trump still listening to hawkish national security adviser John Bolton?
While some conservative commentators praised President Donald Trump's brief trip onto North Korean soil, it may be that his national security adviser was not as enthusiastic about the gesture.
Bolton has previously argued for military action against North Korea, and multiple sources have now told NBC News that the president is also at odds with his adviser on the ongoing Iran crisis.
Bolton's status is not helped by the fact that he has made few allies inside the administration, write NBC's Dan De Luce and Carol E. Lee in a news analysis.
---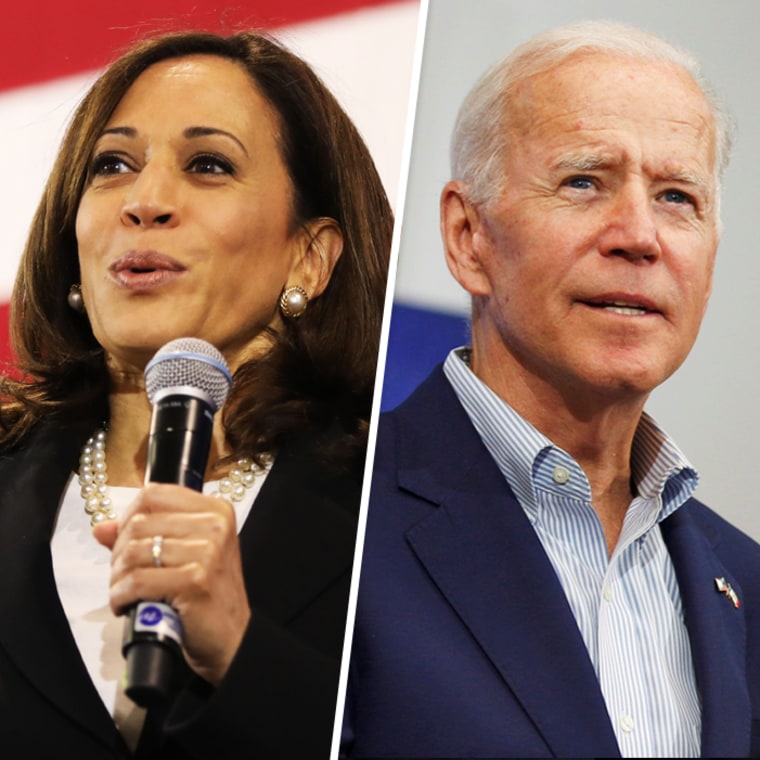 Barack Obama won the presidency by uniting African American voters and white liberals. Could Kamala Harris be about to do the same?
Harris' rise in the polls this week would have been inconceivable just a week ago, before she hit front-runner Joe Biden on the debate stage in Miami with a personal and powerful attack.
Now she's chipping away at Biden's two key strengths — his support from black voters and the perception that he has the best chance of beating Trump.
---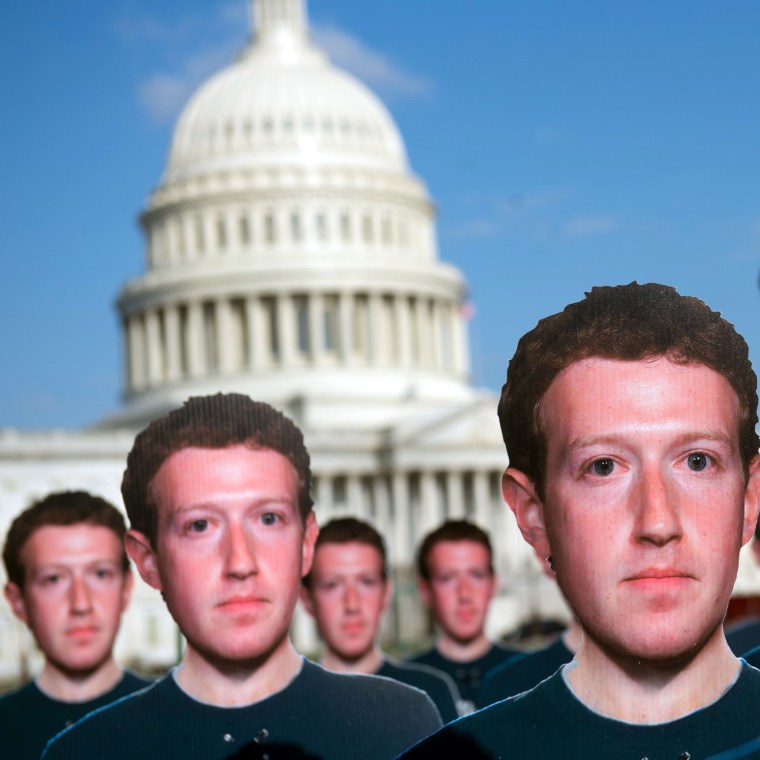 Tech giants are flexing their political muscle in response to a bill that threatens to remove a key legal protection for companies including Facebook and Google.
The bill, from GOP senator Josh Hawley, R-Mo., would amend the law that provides legal immunity for social networks for content their users post. Under his plan, these platforms would have to prove they are "politically neutral."
So after spending big over a number years on a growing lobbying operation, the tech industry is now stepping up attempts to influence the debate in Washington D.C. through think tanks and advocacy groups.
---
Tanks have arrived in Washington D.C. for Trump's fourth of July parade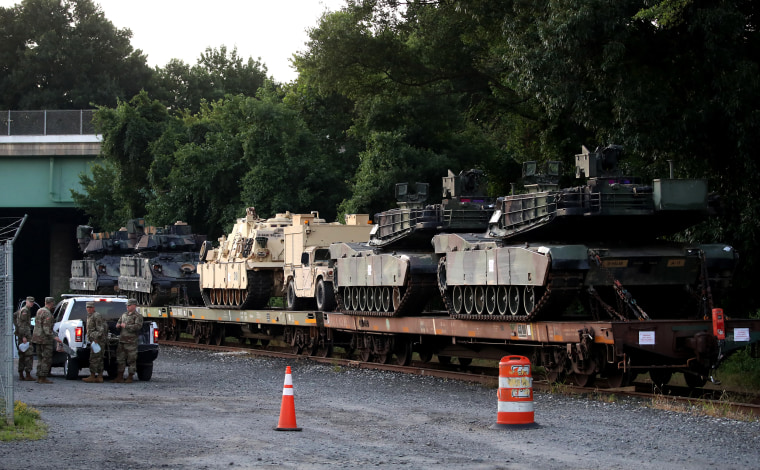 Tanks are not a normal sight on the streets of the nation's capital, but they are assembling there ahead of Thursday's "Salute to America" Fourth of July celebrations.
NBC News captured video of two Bradley armored personnel carriers and two Abrams tanks, which are expected to play a role in Thursday's event.
President Trump is expected to make a 20-minute speech from the Lincoln Memorial, but commentators will be watching to see how political it is, given the non-partisan nature of Fourth of July events in the past.
Also today, we take a look at how the display might compare to other military parades across the world.
---
Want to receive the Morning Rundown in your inbox? Sign up here.
---
Plus
---
THINK about it
The new Spider-Man movie, "Spider-Man: Far From Home," gives fans what they want but also asks some interesting questions about the superhero genre, argues cultural critic Noah Berlatsky.
---
Science + Tech = MACH
The interstellar object called "Oumuamua" wasn't an alien spacecraft, but what was it? Scientists are still trying to figure it out.
---
One fun thing
Struggling for food inspiration ahead of your Fourth of July party? Look no further than our list of more than 100 healthy summer recipes, including stress-free tacos, fuss-free fish, fun cocktails and burger tips from expert chefs.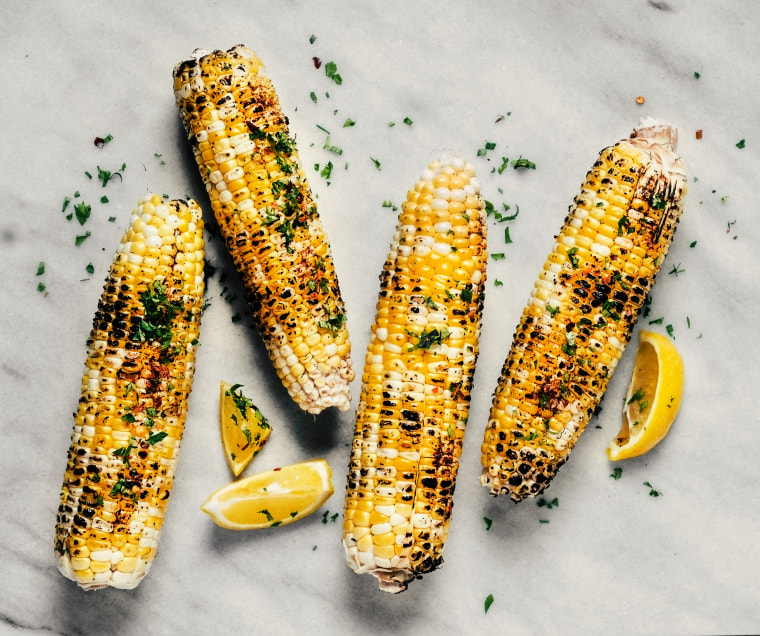 ---
Thanks for reading the Morning Rundown.
If you have any comments — likes, dislikes — drop me an email at: patrick.smith@nbcuni.com.If you're a fan, please forward it to your family and friends. They can sign-up here.
Thanks, Patrick Smith