Good morning, NBC News readers.
The Democratic presidential candidates trade blows in Las Vegas, two passengers die after being taken off a coronavirus-quarantined cruise ship, and the call for a violent uprising in the U.S. seeps into the mainstream.
Here's everything we're watching today:
---
Fireworks in Nevada as Dems trade attacks
Wednesday night's Democratic debate in Las Vegas was the most heated of this cycle so far, with all of the participants going after Mike Bloomberg, the billionaire former New York mayor who was making his debate debut this election.
You can watch highlights from the NBC/MSNBC two-hour contest here. And here's your essential fact-check of the key claims made by each candidate.
Bloomberg was roasted from all sides, most notably by Elizabeth Warren. The Massachusetts senator unleashed a stinging assault on the man she labeled an "arrogant billionaire," while slamming Bloomberg's comments about women and refusal to release those who worked for him from nondisclosure agreements.
The newcomer was also taken to task by Sen. Bernie Sanders for the stop-and-frisk policing policy his administration used in New York.
In response "Bloomberg basically told Democrats that they need him — and his billions — more than he needs them," NBC's Jonathan Allen writes in an analysis piece.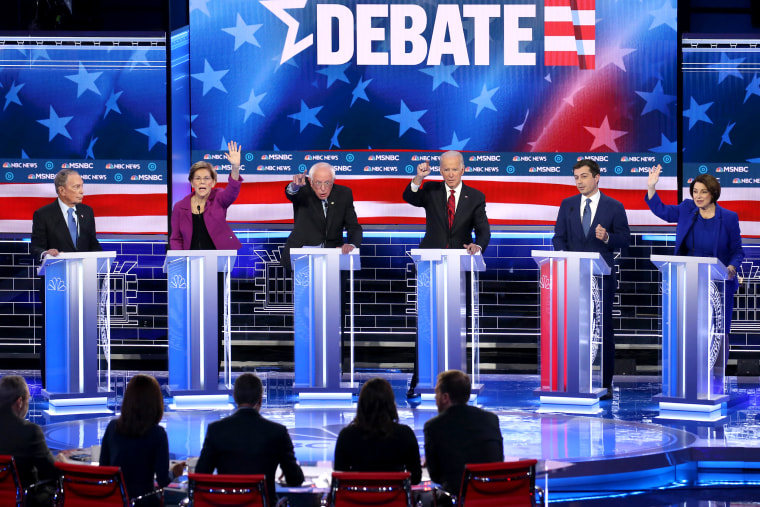 President Donald Trump clearly reveled in Bloomberg's treatment, telling a rally Wednesday evening that "I hear he's getting pounded tonight."
But the former New York mayor wasn't the only one in the firing line. Midwestern moderates Pete Buttigieg and Sen. Amy Klobuchar traded barbs about the ex-South Bend mayor's lack of experience and the Minnesota senator's record in Washington. "I wish everyone was as perfect as you, Pete," Klobuchar said in one particularly cutting retort.
Meanwhile Sanders, who led in the polls coming into the Nevada debate, emerged largely unscathed, according to an analysis of winners and losers by NBC's Sahil Kapur. While it was unclear if Joe Biden did enough to come back from his disappointing results in Iowa and New Hampshire.
---
Coronavirus: Two passengers die after leaving quarantined cruise ship
Two people diagnosed with COVID-19 who were at one point on board a quarantined cruise ship have died.
This comes as one infectious disease specialist who visited the Diamond Princess in Japan said that quarantine measures aboard the ship were "completely chaotic."
Meanwhile, South Korea reported its first death from the outbreak. And the mayor of a large city there told residents to stay indoors as a surge in confirmed cases linked to a local church raised the prospect of wider transmission.
The total death toll from COVID-19 climbed to 2,118 as of Wednesday, with confirmed cases rising to 74,576.
---
Calls for a violent uprising hit the mainstream
What is the "boogaloo"?
Seeping from the fringes of the internet into the mainstream on social media, this term is used by a growing anti-government movement that advocates a second Civil War, and the targeting of liberal political opponents and law enforcement.
This movement is detailed in a report released Tuesday by the nonprofit Network Contagion Research Institute, which analyzed 100 million social media posts and comments.
The researchers found that through the use of memes — inside jokes commonly in the form of images — extremists have pushed anti-government and anti-law enforcement messages across social media platforms.
One expert described the report as a "wake-up call," and said it had "gone viral" within law enforcement and intelligence communities since its limited release last week.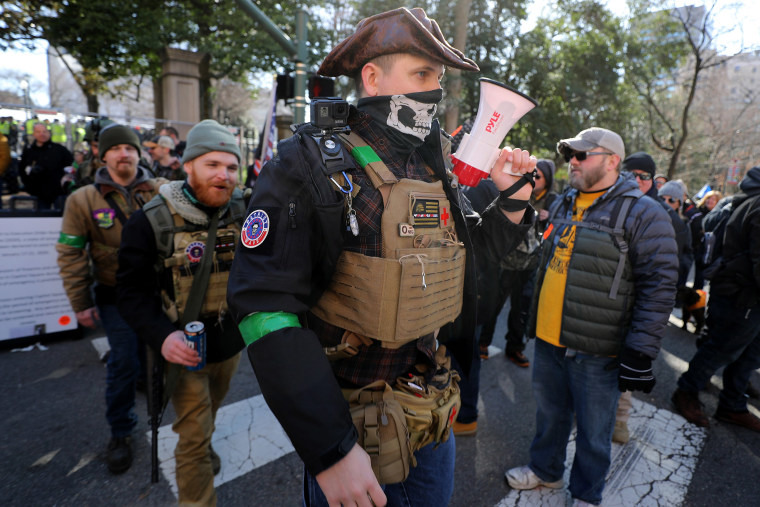 ---
Did Pop Smoke accidentally post online the address where he was fatally shot?
Pop Smoke was a rising rapper whose breakout single "Welcome to the Party" gained widespread acclaim last summer.
On Wednesday, the artist, real name Bashar Jackson, 20, was fatally shot during a home invasion in the Hollywood Hills. Some are speculating whether his final social media posts identifying his location may have made him a target.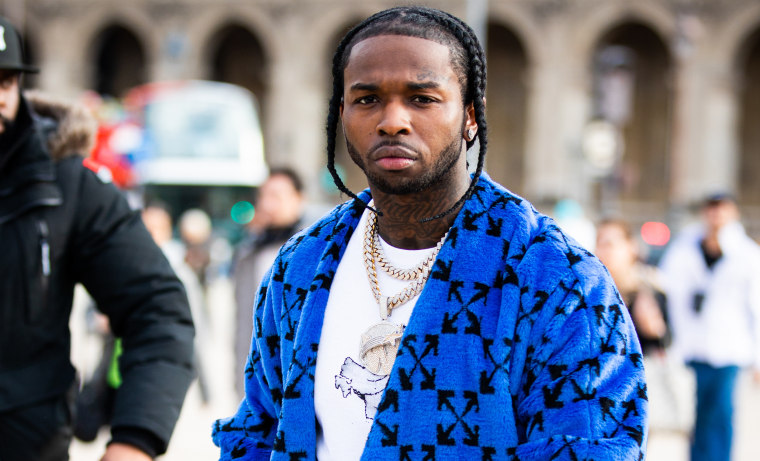 ---
Another setback for Boeing's 737 Max after debris found in fuel tanks
Boeing's 737 Max airplanes have faced a string of problems, including two deadly crashes that the company said were both related to automated anti-stall software.
Now, Boeing has said that potentially damaging debris — like tools or rags left behind by workers during assembly or maintenance — has been discovered inside the wing fuel tanks of the same troubled model of passenger jet.
The airplane manufacturer has ordered a "robust internal investigation" of its entire 737 Max fleet, consisting of 400 airplanes that are in storage, to rectify production concerns.
---
Want to receive the Morning Rundown in your inbox? Sign up here.
---
Plus
---
THINK about it
By pardoning a group of rich and famous Americans this week, the message Trump is sending seems loud and clear: Fraud and corruption are not serious crimes, Barbara McQuade, former U.S. attorney for the Eastern District of Michigan, writes in an opinion piece.
---
Live BETTER
You may feel like taxes are out of your control, but there are things you can do to lower your taxable income. Here are a five strategies that could save you thousands.
---
Shopping
These are the best workout leggings — according to fitness professionals.
---
Quote of the day
"If the government doesn't make a definitive statement now that they're going to extend this, then we're going to have a real crisis on our hands come Oct. 1"
— Kevin Burke, Airports Council International-North America, on the looming Real ID deadline this fall.
---
One powerful thing
Nike Garzah, 8, has been with his foster family since he showed up on their doorstep four years ago. But the Schwartz family never knew how long that would last.
That was until this week, when more than 300 people gathered in a courtroom to witness the moment they officially adopted him. His classmates, friends and even the Dallas Cowboys helped to make the day even more special.
---
Thanks for reading the Morning Rundown.
If you have any comments — likes, dislikes — drop me an email at: alexander.smith@nbcuni.com
If you would like to receive the Morning Rundown in your inbox Monday to Friday, please up here.
Thanks, Alexander Smith