Good morning, NBC News readers.
Extreme weather continues to hit communities across the U.S., causing an increased risk of flash flooding.
Plus Kamala Harris has no time for President Donald Trump's tweets, and an exciting new product launch for NBC News.
Here's what we're watching:
---
No respite as storms and flooding continue to cause havoc across U.S.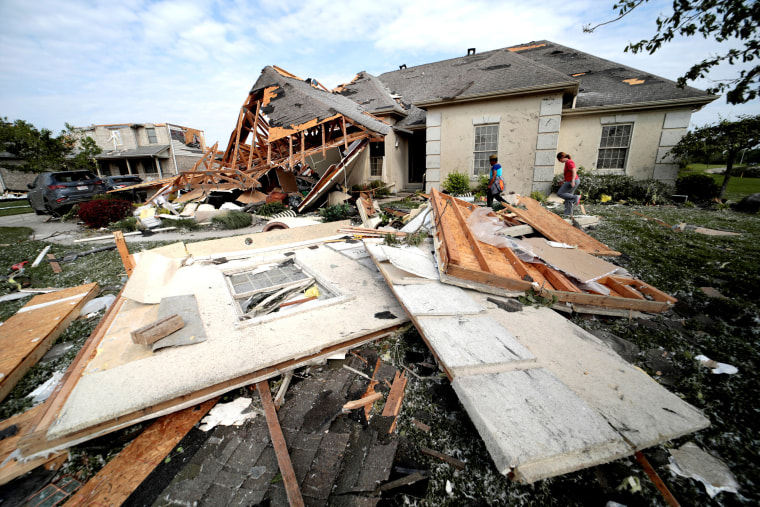 There is no let-up in the destructive weather that continues to rain down on multiple states. Here's what's happening:
---
Extreme weather is becoming more frequent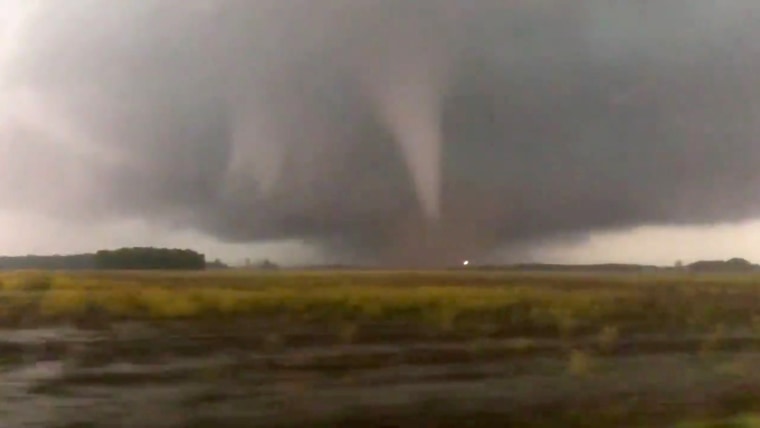 And if it feels like there's more extreme weather around at the moment than usual, that's because there is.
Scientists have found that the number of tornadoes per outbreak has been increasing since the 1950s, as Denise Chow writes.
During the period of extreme weather in the last two weeks the number of tornadoes averaged 27.5 per day — that's double the long-term average.
Harris: Trump's Joe Biden tweets 'contrary to the best interests of our country'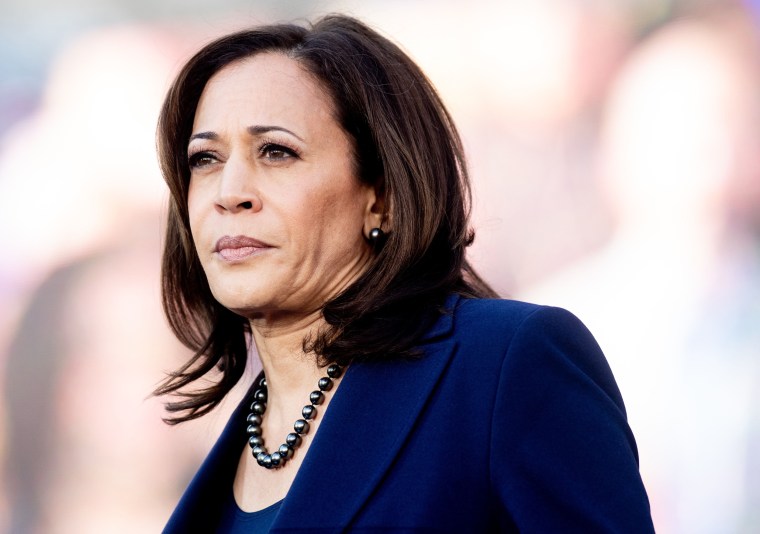 President Donald Trump's tweets about former Vice President Joe Biden over the weekend were "contrary to the best interests of our country and the integrity of our country,"according to Kamala Harris.
Trump tweeted that he smiled when North Korea's dictator, Kim Jong Un referred to Biden as a "low IQ individual".
"The idea that this president on foreign soil attacked the previous vice president of the United States — I don't care what the differences on policy issues ... It is wrong," she said.
Harris also unveiled a proposal to force state and local governments with a history of violating abortion rights under Roe v. Wade to require Department of Justice approval for any future changes to their abortion laws.
---
These Saudi women tricked an app their family used to keep them under control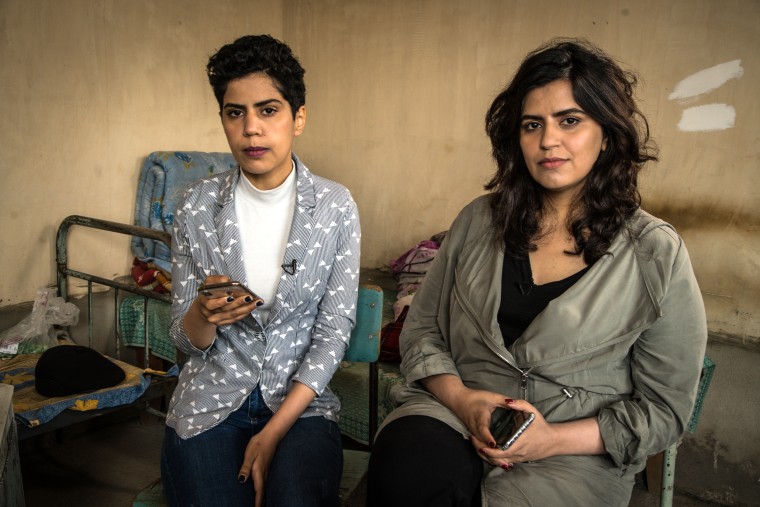 It's a smartphone app that allows Saudi Arabi's patriarchal society to control the movements and actions of women.
But two sisters, Maha and Wafa al-Subaie, managed to trick Absher and escape to Europe, where they both now live.
"I am so tired of fighting for small things, fighting for my rights," Maha al-Subaie said.
Read their remarkable story here.
---
NBC News launches streaming service with eight hours of daily programming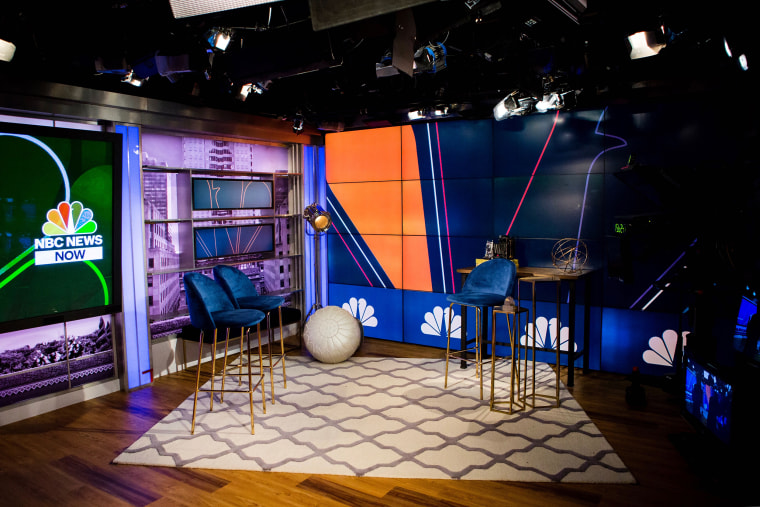 NBC News Now, the new digital streaming service from NBC News, has launched with eight hours of continuous daily programming, from 3-11 p.m. ET Monday through Friday.
You can watch at NBCNews.com/now, in the NBC News mobile app, and on NBC News apps on Apple TV, Roku and Amazon Fire TV.
The service will offer well-informed original news content and deeply journalistic reporting from across NBC News and from additional NBCU partners.
---
Want to receive the Morning Rundown in your inbox? Sign up here.
---
Plus
---
THINK about it
The White House's policy of prioritizing "merit-based" immigration, based on skills and education rather than family ties, is an attempt to "weaponize the politics of exclusion," writes Michelle Chen, a contributing writer at The Nation.
The new rules, she argues, seek to impose "shame and stigma on immigrants just for seeking support from a public agency or relying on it for the care of a loved one"
---
LIVE Better
Are you suffering with back pain because you sit at a desk all day? You might have poor posture — so here are six exercises that might help.
---
Science + Tech = MACH
You may have seen the Mona Lisa's smile, but have you seen her talk?
New technology powered by artificial intelligence has managed to construct video of the unnamed noblewoman from Leonardo da Vinci's famous painting moving and speaking.
We can't hear what she's saying, but the so-called "living portrait" shows the kind of image manipulation that is now possible.
---
Quote of the day
"Are we going to go back to the days of back alley abortions? Women died before we had Roe v. Wade in place."
— Presidential hopeful Kamala Harris
---
One fun thing
Onion Kolsch? Mac and cheese pale ale?
These were some of the weird and wonderful flavors of beer on display at the Strange Brew Festival in Reno, Nevada this month. They might not be to everyone's taste but reflect the more adventurous palate of younger, craft beer-drinking consumers.
---
Thanks for reading the Morning Rundown.
If you have any comments — likes, dislikes — drop me an email at: patrick.smith@nbcu.com. If you would like to receive the Morning Rundown in your inbox Monday to Friday, please sign up here.
Thanks, Patrick Smith