Good morning, NBC News readers.
President Donald Trump's approval rating takes a hit, British Prime Minister Boris Johnson leaves intensive care, and it's revealed that American intelligence documented an emerging health crisis in China as early as November.
Here's what we're watching this Friday morning.
---
Trump approval dips as Americans question his handling of coronavirus crisis
As deaths and mass unemployment continue to rise across the United States, Trump's job approval has taken a negative turn.
After enjoying a spike in March, the president's ratings have fallen back to the mid-40 percent range where they were before the global pandemic.
Most presidents tend to enjoy a boost during national crises. But these numbers suggest that this was short-lived for Trump, who has sought to portray himself as a wartime president leading the country to victory.
The figures also show he trails former Vice President Joe Biden, who this week became the apparent Democratic nominee to face him in November.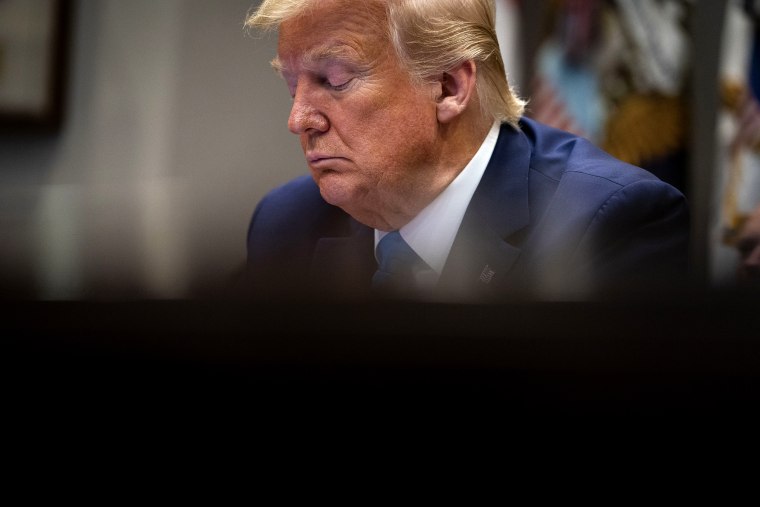 ---
American spies reported emerging Chinese public health crisis as early as November
Most Americans didn't think much about the coronavirus until late February or early March. But as early as November U.S. spy agencies were collecting raw intelligence hinting at a public health crisis in Wuhan, the city in China where the outbreak was first detected.
The intelligence came in the form of communications intercepts and overhead images showing increased activity at health facilities, two current and one former U.S. official told NBC News.
However, one defense official said there was no assessment that a lethal global outbreak was brewing at that time.
---
British PM in 'extremely good spirits' as he is moved out of the ICU
Boris Johnson became the first world leader to become seriously ill with COVID-19 as he was transferred to intensive care with "persistent" symptoms.
On Thursday night, he was moved out of that ward at St. Thomas' Hospital in London and was "in extremely good spirits," a spokesman said. He will remain in the hospital for "close monitoring during the early phase of his recovery."
Johnson had not been on a ventilator but had needed oxygen treatment during his time in the ICU, a development that came as a psychological jolt for the nation.
---
Lawmakers clash over coronavirus funds
The Senate hit a standoff over a Republican proposal to add $250 billion in coronavirus relief funds for small businesses, boosting a program that's set to run out of money.
Democrats accuse Senate Majority Leader Mitch McConnell, R-Ky., of politicizing the push, for which McConnell had sought unanimous consent — a procedural maneuver to pass a bill without having lawmakers vote.
In turn, Democrats tried to add more funding for hospitals and state and local governments, which Republicans blocked.
---
Want to receive the Morning Rundown in your inbox? Sign up here.
---
Plus
---
The Week in Pictures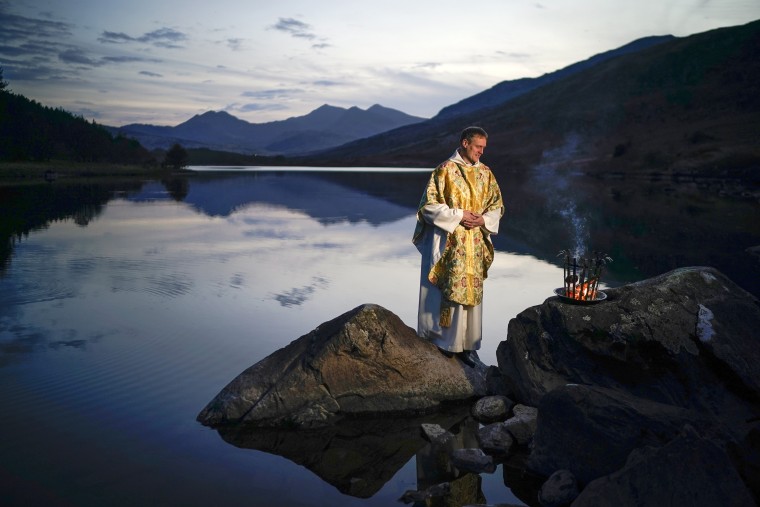 See more compelling images of how coronavirus is impacting people around the globe.
---
THINK about it
Amid this outbreak ripping through the U.S. there's one critical point we cannot ignore: the disproportionate impact on African Americans and disenfranchised communities, the Rev. Al Sharpton writes in an opinion piece.
---
Shopping
With billions of people around the world on some sort of lockdown, video game traffic has surged. Here are the best games consoles to help you while away the hours.
---
Quote of the day
"Thank you!"
— Celebrities have been lining up on social media to thank the U.K.'s beloved, publicly funded National Health Service, which, like healthcare services in many countries, is being severely stretched by the coronavirus outbreak.
---
One fun thing
You binge-watched Netflix's "Tiger King" on your first day in isolation. You have a big cat-like hunger for more. Well, fear not. The streaming platform has announced that "Tiger King: Murder, Mayhem and Madness" will return to audiences this weekend with a special after-show episode.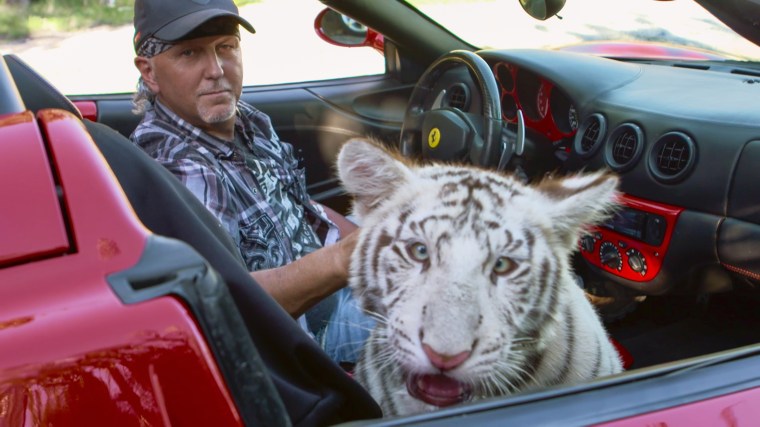 ---
Thanks for reading the Morning Rundown.
We are currently all hands on deck for coronavirus. Please send me any comments or questions you have so we address them in future stories: alexander.smith@nbcuni.com.
If you would like to receive the Morning Rundown in your inbox Monday to Friday, please up here.
Be safe and stay healthy, Alexander Smith