Good morning, NBC News readers.
Another tragic shooting has left two dead and four others injured — this time at the University of North Carolina at Charlotte on the last day of classes.
Here's what else we're watching today.
---
Mueller expressed 'frustration' over how his report was summarized
Special counsel Robert Mueller wrote a letter to Attorney General William Barr complaining that a four-page summary of his investigation lacked context and created public confusion.
In the letter and a subsequent phone call between the two men, Mueller said Barr's letter to Congress on the report's principal conclusions did not fully capture the substance of the more than 440-page document.
"He expressed frustration over the lack of context and the resulting media coverage regarding the special counsel's obstruction analysis," a Justice Department spokeswoman said.
The revelation comes as Barr is scheduled to testify about the investigation on Wednesday before the Senate Judiciary Committee.
Barr is expected to tell senators that the Justice Department's work on Mueller's investigation of alleged Russian interference in the 2016 election is done, according to prepared remarks released Tuesday night.
Meanwhile, President Donald Trump's personal attorney, Rudy Giuliani, said that he found Mueller's letter to Barr "very odd."
---
'This is the worst day in the history of UNC Charlotte'
The last day of classes at the University of North Carolina at Charlotte ended on a horrific note.
Two people were killed and four others were injured during a campus shooting late on Tuesday afternoon, officials said.
A suspect has been charged with two counts of murder and four counts of attempted murder.
"This is the worst day in the history of UNC Charlotte," said Philip Dubois, chancellor of the university. "This really just shakes us to our very core."
---
Clashes in Venezuela as opposition leader calls for action and the government calls it a 'coup'
Venezuela is in a state of chaos and confusion after violent clashes Tuesday.
Opposition leader Juan Guaidó called for mass anti-government protests and military defections, announcing what he termed the "final phase" in an operation attempting to remove President Nicolás Maduro from office.
Maduro's government denounced the actions as a "coup attempt."
Some of the clashes were violent, with tear gas and rubber bullets being used on protesters. Local media showed video of what appeared to be a military vehicle running over demonstrators.
Secretary of State Mike Pompeo voiced support for the opposition, telling NBC News' Lester Holt that the United States had been working on a diplomatic and political solution for months.
Guaidó returned to social media Tuesday night and called for more demonstrations.
See images of the opposition and government clashes here.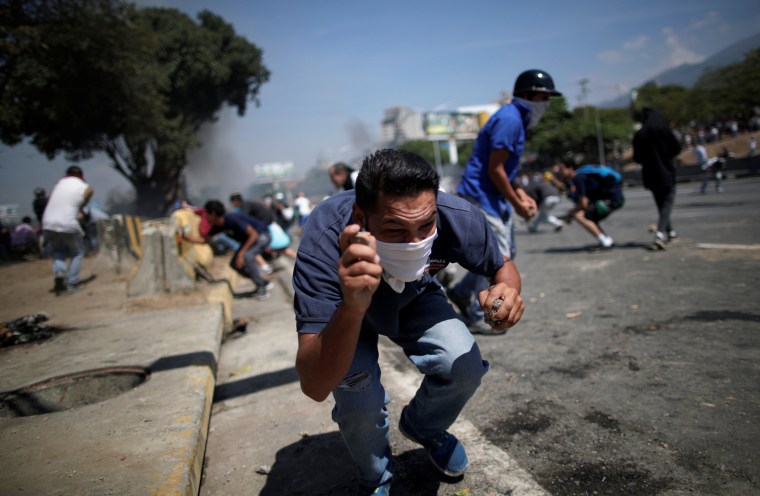 ---
Biden's the king of the hill. Can Bernie knock him off?
Joe Biden's having a moment unlike any other in his three bids for the presidency.
The former vice president posted the biggest first-day fundraising total of any of the many contenders for the Democratic nomination. Then, he vaulted into a commanding lead in national polls.
His stronger-than-expected start may spell trouble for his Democratic rivals, NBC News' Jonathan Allen writes in an analysis.
---
Want to receive the Morning Rundown in your inbox? Sign up here.
---
Plus
---
THINK about it
Taylor Swift's "ME!" is another Madonna-like attempt to remake her image, writes critic Maura Johnston in an opinion piece.
---
Boosting local journalism
Born and raised in Manhattan and a national news executive for much of his career, Andrew Lack would seem an unlikely figure behind an attempt to revive the ailing local news industry in Mississippi.
The chairman of NBC News and MSNBC has quietly been the key person behind Mississippi Today, an online news site that has been operating for three years.
It is one of several experimental approaches to journalism seeking traction during a painful time of retrenchment for local news.
---
Quote of the day
"It's today or it is never."
— Jorge Alberto Gonzalez, a 33-year-old demonstrator on the streets of Caracas, Venezuela, on Tuesday.
---
One fun thing
The Indian army says it has discovered footprints in the Himalayas that appear to belong to a yeti — yes, you read that right.
Others were not so sure.
Molecular biologist Ross Barnett said that if DNA samples were collected, they could potentially be analyzed to determine what kind of creature left the footprints in the snow.
But he was equally confident yeti sightings would continue.
"You can't kill a legend with anything as mundane as facts," Barnett said.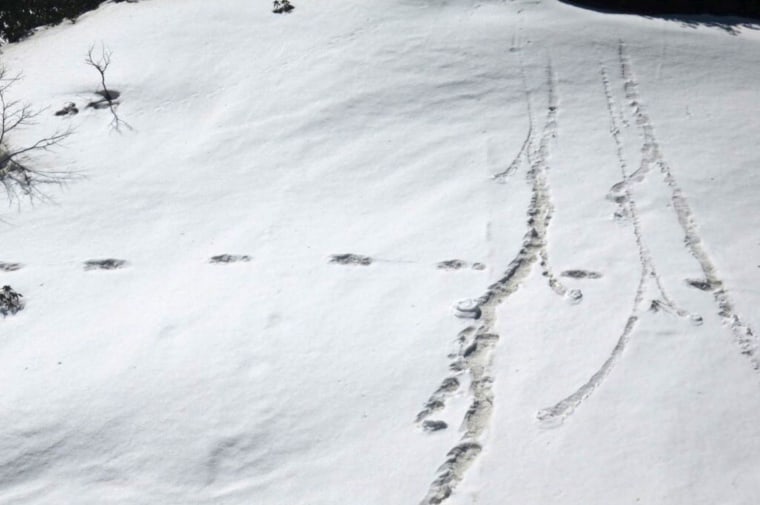 ---
Thanks for reading the Morning Rundown.
If you've had any yeti sightings — definitely let me know: petra@nbcuni.com
And if you'd like to receive the Morning Rundown in your inbox daily, please sign-up here.
Thanks, Petra