Good morning, NBC News readers.
A senior White House official was left out of the loop on the al-Baghdadi operation, California fire crews scramble to battle 70 mph winds and "pandogs" surprise in China.
Here's what we're watching today.
---
NSC official said he tried to add edits to White House memo of Ukraine call, but was thwarted
Army Lt. Col. Alexander Vindman, the top Ukraine expert on the National Security Council, told members of Congress that he tried to edit a White House log of a July call between President Donald Trump and Ukraine's president to include details that were omitted, one lawmaker present at the testimony told NBC News.
The White House released a memo of the phone conversation that is at the center of the impeachment inquiry in September – noting that it was not a verbatim transcript. The document included several ellipses.
Before he even testified, some right-wing pundits began questioning Vindman's loyalty to the U.S. Vindman, who's Jewish, fled Ukraine with his family when he was 3 years old.
Several prominent Republicans, including Rep. Liz Cheney, R-Wyo., and Sen. Mitt Romney, R- Utah, joined Democrats in defending Vindman against the attacks, calling them "shameful" and "despicable."
Meantime, House Democrats released a resolution detailing next steps in the impeachment inquiry; the full House is expected to vote on the resolution Thursday.
---
California fire crews race to beat the next round of fierce winds
Firefighters across California raced to tamp down major wildfires on Tuesday as another round of fierce Santa Ana winds headed to the state, where tens of thousands of people had already been driven from their homes and hundreds of thousands more were without power.
Powerful gusts of up to 70 mph are forecast for Wednesday.
A mandatory evacuation zone in West Los Angeles included homes belonging to some of Southern California's richest and most famous residents, such as former Gov. Arnold Schwarzenegger and Los Angeles Lakers superstar LeBron James.
How big are the California fires? See a map that shows the size and shape of the dozens of fires raging across the state.
And photos of the battle to contain the blazes sparked by blasts of hot, dry air.
---
Mulvaney was left in the dark on al-Baghdadi operation
Acting White House chief of staff Mick Mulvaney first learned about the U.S. military raid against ISIS leader Abu Bakr al-Baghdadi after the operation was already underway, according to five current and former senior administration officials.
Mulvaney was at home in South Carolina when Trump wrote on Twitter Saturday night that "Something very big has just happened!" He was briefed on the raid that night, officials said.
Trump's decision to leave his chief of staff out of the most important U.S. military operation against the world's most wanted terrorist since the killing of Osama bin Laden marks a major blow to Mulvaney, suggesting that he's increasingly sidelined inside the White House.
"Only in a completely dysfunctional White House would the White House chief of staff be out of the loop on something so significant," said Chris Whipple, author of "The Gatekeepers: How the White House Chiefs of Staff Define Every Presidency."
---
Who killed Whitey Bulger? Still no answers 1 year later
It was a gruesome murder carried out in a highly secure building filled with surveillance cameras.
But one year after the fatal beating of notorious mob boss James "Whitey" Bulger inside a West Virginia prison, the central questions remain unresolved.
Who killed the 89-year-old gangster? Why was he placed in a general population unit in one of the nation's most violent penitentiaries? And who was responsible for authorizing his transfer?
Even some of the prison staffers remain perplexed by the fact that no charges have been brought in the most high-profile prison slaying in recent memory.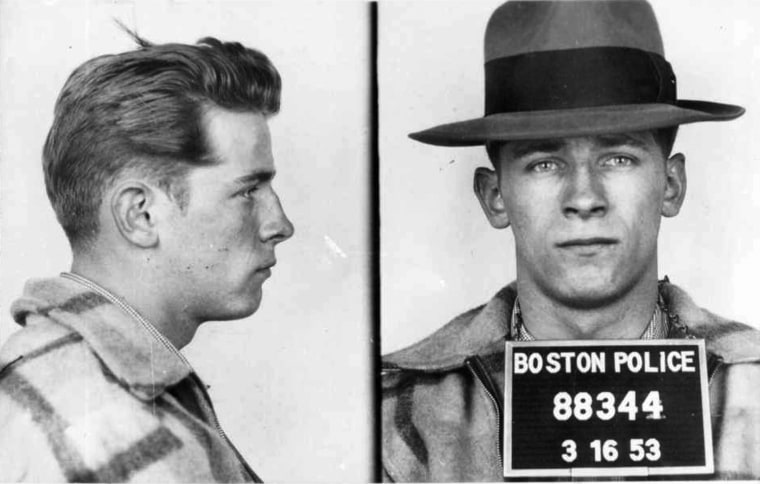 ---
Want to receive the Morning Rundown in your inbox? Sign up here.
---
Plus
---
THINK about it
Gender reveal parties are a bad idea. It shouldn't take a woman's death to prove that, Erika Nicole Kendall writes in an opinion piece.
---
Live BETTER
Last minute Halloween costumes ideas for adults, kids and pets.
---
Quote of the day
"This is a decorated American soldier and he should be given the respect that his service to our country demands."
— Sen. Mitt Romney, R-Utah, decrying the personal attacks against Army Lt. Col. Alexander Vindman.
---
One fun thing
The owners of the Candy Planet pet cafe dyed the fur of some chow chow pups to resemble some of their famous neighbors: the giant pandas from the Chengdu Panda Base.
The six dyed puppies have proved extremely popular, but some animal rights groups have criticized it as exploitative.
---
Thanks for reading the Morning Rundown.
If you have any comments — likes, dislikes — drop me an email at: petra@nbcuni.com
If you'd like to receive this newsletter in your inbox Monday to Friday, please sign up here.
Thanks, Petra