Good morning, NBC News readers.
The first witness who was actually on President Donald Trump's now infamous phone call with the Ukrainian leader is expected to testify before Congress today. California is bracing for more wildfires and Halloween comes to the White House early.
Here's what we're watching today.
---
White House official to testify he feared Trump's Ukraine requests would 'undermine U.S. national security'
The top Ukraine expert on the National Security Council, Lt. Col. Alexander S. Vindman, was on the phone call between President Trump and Ukraine's president.
He plans to tell members of Congress conducting the impeachment inquiry that he was so alarmed by Trump's request for an investigation into the Bidens, believing it would "undermine U.S. national security" that he reported it to a superior.
"I did not think it was proper to demand that a foreign government investigate a U.S. citizen, and I was worried about the implications for the U.S. government's support of Ukraine," Vindman plans to tell investigators on Tuesday, according to his opening statement obtained by NBC News.
Vindman, will also tell Congress that he is not the unnamed whistleblower whose complaint sparked the impeachment inquiry now underway.
The whistleblower's identity is still top secret, but his attorney isn't. Meet the high-profile lawyer — and conspiracy buff — representing him.
In other impeachment inquiry news, the White House was alerted earlier than previously reported that a budding pressure campaign by Rudy Giuliani and one of Trump's ambassadors was rattling the new Ukrainian president, two people with knowledge of the matter tell NBC News.
And the House is expected to vote Thursday on a Democratic resolution that will lay out the next steps in the impeachment inquiry.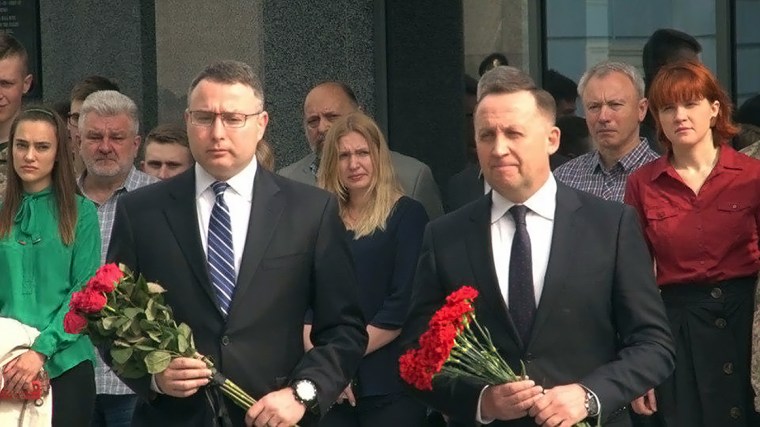 ---
'He has no filter': Officials cringe as Trump spills sensitive details of al-Baghdadi raid
President Trump painted a vivid picture for the world of the deadly U.S. military raid on ISIS leader Abu Bakr al-Baghdadi, a raid that only a small number of people witnessed in real time.
But a few of the colorful details were wrong. Many of the rest were either highly classified or tactically sensitive, and their disclosure by the president made intelligence and military officials cringe, according to current and former U.S. officials.
---
California's new 'normal': More wildfires, blackouts as wind comes roaring back
Millions of fire-wary Californians are preparing for more howling winds, destructive wildfires and rolling blackouts as firefighters across the state race to battle blazes sparked by earlier blasts of hot, dry air.
The National Weather Service in San Diego said the region could experience the strongest winds of the season Tuesday night, while forecasters in Northern California said residents should prepare for another round of roaring winds Tuesday morning.
The state's largest utility, Pacific Gas & Electric, said Monday afternoon that as many 600,000 customers will lose power in a series of blackouts beginning Tuesday morning — an announcement that came just days after nearly 1 million customers lost power.
---
Schools so broken they violate student rights? This Detroit lawsuit could be 'earth-shattering'
Jamarria Hall's four years of high school in Detroit were "a big waste of time," he said, recalling classes where students were taught from materials labeled for third or fourth graders, and where long-term substitutes showed movies instead of teaching.
The 19-year-old, who is now struggling in community college, believes the city's schools failed him. But was his education so awful, so insufficient, that it violated his constitutional rights?
That's the question at the center of a lawsuit now before a federal appeals court, which could yield "enormous, almost earth-shattering change in terms of educational funding and educational opportunity," said Derek Black, a law professor at the University of South Carolina.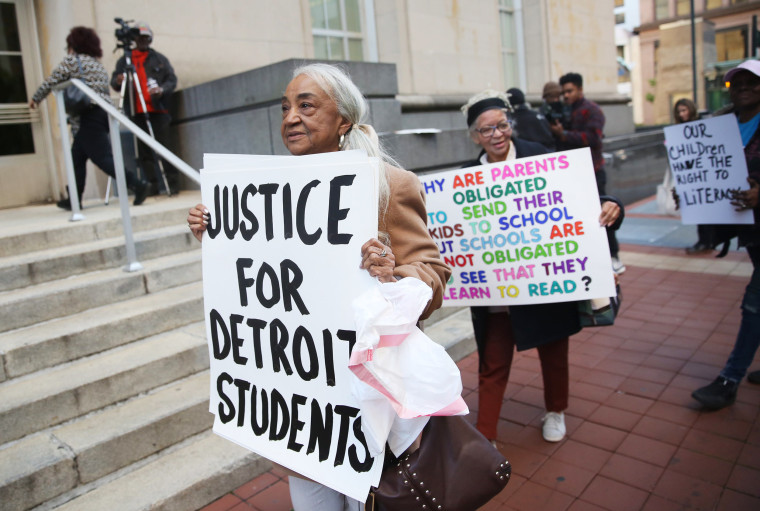 ---
Want to receive the Morning Rundown in your inbox? Sign up here.
---
Plus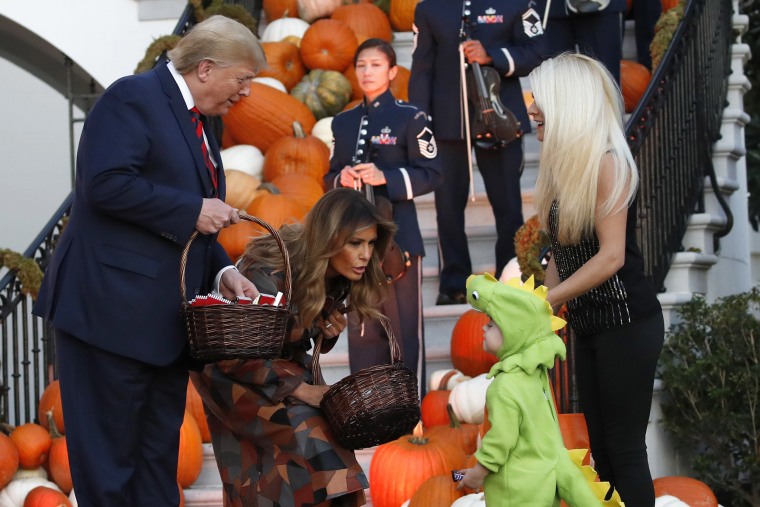 ---
THINK about it
We Brits have defined ourselves by our relationship with the world. Now that we no longer agree what that is, we don't have a shared view of who we are, James Rodgers, author and lecturer in international journalism, writes in an opinion piece.
---
Science + Tech = MACH
The Air Force's mysterious space plane has returned to Earth following a record-breaking two-year mission.
---
Live BETTER
You may know Sandra Cisneros's iconic book "The House on Mango Street" — here are seven other coming-of-age books by and about Latinas worth checking out.
---
Quote of the day
"I am a patriot, and it is my sacred duty and honor to advance and defend OUR country, irrespective of party or politics."
— Lt. Col. Alexander S. Vindman's opening statement to be delivered to members of Congress as part of the impeachment inquiry on Tuesday.
---
One inspiring thing
Decommissioned double-decker buses are being resurrected to provide another vital service for Londoners who have fallen on hard times: A second chance.
Entrepreneur Dan Atkins is upcycling the iconic red buses into high-quality short-term housing for the city's homeless.
The hope is to give some of London's estimated 8,000 homeless all the help and support they need to get back on their feet. Some of the buses provide beds, while others have showers, a learning center and even space to do yoga.
"Homeless people have this stigma. And it's that stigma that I'm trying to break, to shatter," said Atkins.
---
Thanks for reading the Morning Rundown.
If you have any comments — likes, dislikes — drop me an email at: petra@nbcuni.com
If you'd like to receive this newsletter in your inbox Monday to Friday, please sign up here.
Thanks, Petra