Good morning, NBC News readers.
"Parasite" makes history at the Oscars, the gloves are off among the Democratic presidential hopefuls and mainland China reports over 40,000 cases of the coronavirus.
Here's what we're watching this Monday morning.
---
'Parasite' is triumphant, Brad Pitt slams GOP and Eminem proves better late than never
"Parasite" won best picture at the 92nd Academy Awards on Sunday, becoming the first non-English-language film to seize the top honor.
The gleefully twisted tale of economic inequality conquered the ceremony, picking up three other major honors: best international feature, best original screenplay and best director for Bong Joon-ho.
The film's victory closed out a ceremony that ran for more than three hours and featured a mix of splashy musical numbers and nods to real-world politics.
Here's a look at the top moments from the show — from Eminem popping up to Steve Martin joking about the academy switching to the "new Iowa caucus app."
Renee Zellweger, Joaquin Phoenix, Laura Dern and Brad Pitt won the top acting prizes. See the full list of winners here.
---
It's show time in New Hampshire & Democrats are pulling no punches
With Iowa on Sunday officially giving Pete Buttigieg the largest delegate count ahead of New Hampshire's crucial primary on Tuesday, the gloves are off. Buttigieg now has a target on his back and the Democrats vying for the 2020 presidential nomination are piling on.
Sen. Elizabeth Warren ramped up her criticism of the former South Bend, Indiana, mayor, saying, she "didn't pick out a bunch of proposals that were designed not to offend big-dollar donors."
While former Vice President Joe Biden turned up the heat by launching a tough new attack ad and caustically saying "this guy's not a Barack Obama."
The former front-runner is attracting plenty of his own flak for turning out an underwhelming fourth-place finish in Iowa.
And as the former vice president criticizes President Donald Trump's cuts to programs for the poor, he is likely to face questions about his own record and whether or not he still stands by his 1996 vote for welfare reform, NBC News' Jonathan Allen writes in an analysis.
Meantime, "Saturday Night Live" took aim at the recent Democratic presidential debate in New Hampshire, describing the lineup of candidates as "future MSNBC contributors."
---
Coronavirus latest: More than 40,000 confirmed cases in China
They may have escaped Wuhan — the Chinese city at the epicenter of the coronavirus epidemic — but many left without their pets.
With Wuhan's mayor estimating that as many as 5 million people fled the city before the restrictions set-in over two weeks ago, animal rights activists estimate as many 30,000 animals are trapped with no one there to feed them.
The virus continues to spread internationally, as the number of coronavirus deaths on mainland China rose to 908 on Monday. And the number of confirmed cases in China hit 40,171.
Hundreds of cases have been reported in two dozen other countries, including in the United States, where 12 cases have been confirmed.
Get the latest coronavirus updates here.
---
Want to receive the Morning Rundown in your inbox? Sign up here.
---
Plus
---
THINK about it
Trump's purges show he didn't learn anything from being impeached, veteran Washington journalist Robert Schlesinger writes in an opinion piece.
---
BETTER
The easiest chocolate mousse and four other chocolatey recipes for Valentine's Day.
---
Quote of the day
"Look, if you had another shot, another opportunity... Thanks for having me@TheAcademy. Sorry it took me 18 years to get here."
— Marshall Mathers aka Eminem tweeted after his performance at the Oscars on Sunday night.
---
One fun thing
From ruffles and long trains to capes and belts, see all the best looks from the Oscars red carpet.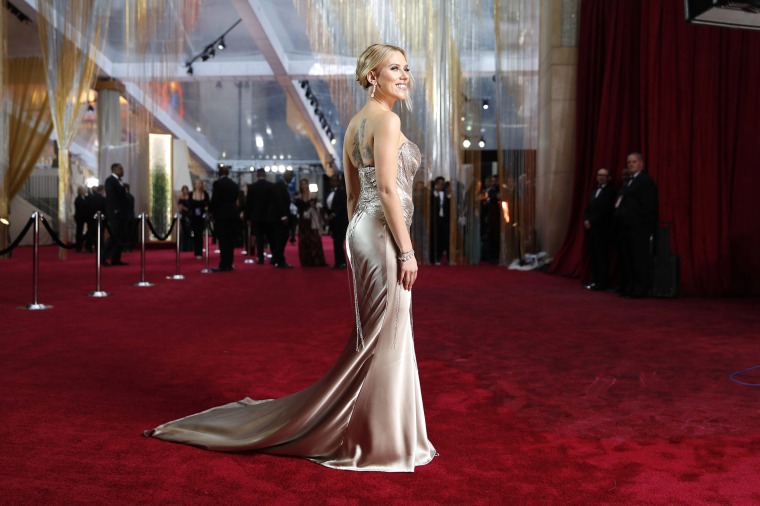 ---
Thanks for reading the Morning Rundown.
If you have any comments — likes, dislikes — drop me an email at: petra@nbcuni.com
If you'd like to receive this newsletter in your inbox Monday to Friday, please sign up here.
Thanks, Petra