Good morning, NBC News readers.
It's a busy news morning. We start with the sad news that Democratic Rep. Elijah Cummings died overnight at 68 years old. The European Union and U.K. have finally agreed to a new Brexit deal. And we have more on President Donald Trump's explosive Wednesday meeting with Democratic leaders.
Here's what else we're watching today.
---
Rep. Elijah Cummings, influential Democrat and Trump foil, dies at 68
Rep. Elijah Cummings died Thursday after what his office described as "complications concerning longstanding health challenges."
The Democrat had represented Maryland's 7th Congressional District since 1996.
A former sharecropper's son, Cummings had risen through the ranks to become the powerful chairman of the House Oversight Committee.
In that role he was at the center of the impeachment inquiry into President Trump and frequently clashed with the White House.
---
U.K., E.U. agree to new divorce deal in key Brexit breakthrough
The U.K. and European Union announced Thursday they had agreed to a new Brexit divorce deal, a key breakthrough ahead of the Oct. 31 deadline for Britain to leave the bloc.
However, the deal has several hurdles to pass before it becomes official. It must still be agreed to by European leaders and lawmakers in the British Parliament.
---
Sondland asked Ukrainians during private White House talk about gas firm linked to Hunter Biden
Lawmakers plan to grill Trump's Ambassador to the European Union Gordon Sondland as part of the impeachment inquiry Thursday about a private discussion he had with top Ukrainian officials in the White House in which he explicitly mentioned the Ukrainian gas company linked to Hunter Biden, amid negotiations over granting Ukraine's new president an audience with Trump, NBC News has learned.
We also have an in-depth story about the Ukrainian oligarch Dmytro Firtash who is fighting extradition to the U.S. and appears to be linked to Rudy Giuliani's associates' gas deal and Biden dirt digging.
---
Dems walk out of White House meeting after Trump 'meltdown'
President Trump lashed out at both parties Wednesday after the House voted overwhelmingly to condemn his decision to withdraw American forces from northern Syria.
Despite their differences, Democrats and Republicans banded together and approved the nonbinding resolution by 354-60 vote.
The vote was a major rebuke of Trump's foreign policy decision.
It set the stage for a contentious White House meeting on Syria with Congressional leaders.
Trump started the meeting by bragging about the "nasty" letter he sent to Turkish President Recep Tayyip Erdogan, according to a senior Democratic aide.
The meeting devolved from there into a back-and-forth of name calling that eventually led Democratic leaders to walk out.
"What we witnessed on the part of the president was a meltdown," House Speaker Nancy Pelosi told reporters outside the White House with House Majority Leader Steny Hoyer and Senate Minority Leader Chuck Schumer.
White House Press Secretary Stephanie Grisham denied the Democrat's characterization of the meeting, saying, "The President was measured, factual and decisive, while Speaker Pelosi's decision to walk out was baffling, but not surprising."
Trump tweeted a series of photos from the meeting, including the one below that he labeled, "Nervous Nancy's unhinged meltdown." In a clap back, Pelosi made the image her cover photo on Twitter.
Meantime, Vice President Mike Pence and Secretary of State Mike Pompeo are due to meet Erdogan in Turkey Thursday in an effort to persuade him to implement a cease-fire in the escalating Syria conflict.
---
Want to receive the Morning Rundown in your inbox? Sign up here.
---
Plus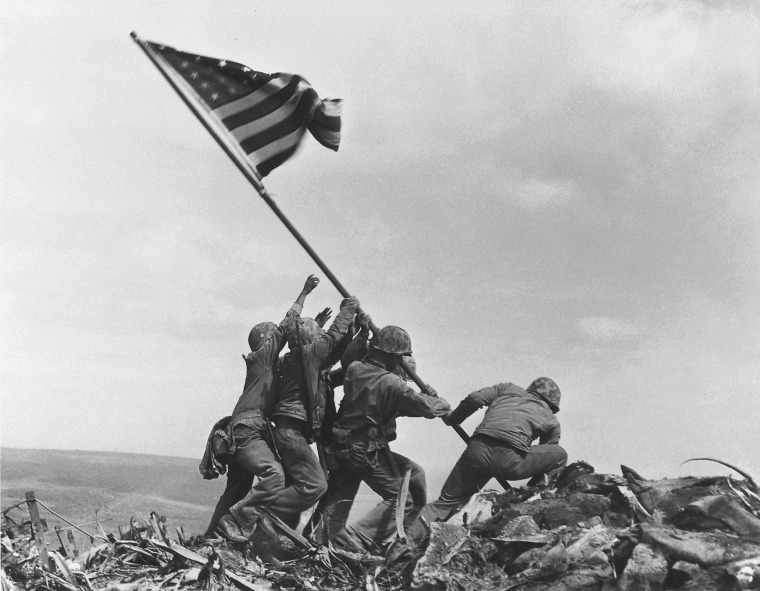 ---
THINK about it
The Atatiana Jefferson shooting in Fort Worth shows black people, again, that we aren't safe here, Rev. Wil Gafney writes in an opinion piece.
---
Science + Tech = MACH
Visitors from deep space are buzzing our solar system. The race is on to explore them.
---
Live BETTER
Hooked on true crime itch for shows like "Mindhunter" or "Unbelievable"? Binge on these books next.
---
Quote of the day
"Don't be a tough guy. Don't be a fool! I will call you later."
— President Donald Trump's extraordinary letter to Turkey's Erdogan
---
One fun thing
With the playoffs in full swing and the World Series coming up, all eyes are on Major League Baseball.
Did you know that the Dominican Republic has sent 749 players to the MLB — more than any other foreign country. That's why all 30 major league clubs have training camps there.
Baseball brings approximately $80 million annually into the country, which is why so many Dominican boys see baseball as a way to escape extreme poverty.
"People are looking at baseball as a way out," said Alfredo Arias, who runs the Arias & Goodman Academy, a privately owned training camp in San Pedro de Macoris.
NBC News talked to some of the teenagers in the Dominican Republic about chasing their big league American dreams.
---
Thanks for reading the Morning Rundown.
If you have any comments — likes, dislikes — drop me an email at: petra@nbcuni.com
If you'd like to receive this newsletter in your inbox Monday to Friday, please sign up here.
Thanks, Petra