Good morning, NBC News readers.
We are looking into the "reported attack" on tankers near Iran; President Donald Trump saying he'd be open to accepting dirt on an opponent from a foreign country, and the Blues' stunning Stanley Cup win.
---
Dozens rescued as U.S. Navy responds to distress call off Iran's coast
American military vessels were "rendering assistance" Thursday following two distress calls in the stretch of water that separates Oman and the United Arab Emirates from Iran, the U.S. 5th Fleet said.
An explosion and a fire occurred aboard one of the damaged tankers, with the cost of oil later jumping as much as 4 percent.
Last month, four oil tankers from Saudi Arabia, the UAE and Norway were damaged in the same area. All three countries said that incident was the work of a "state actor."
---
'I think I'd take it,' Trump says
President Trump said he would have open ears if a foreign country had information on a rival candidate, calling it "oppo research," during an interview with ABC's George Stephanopoulos.
"It's not an interference, they have information," Trump said. "I think I'd take it. If I thought there was something wrong, I'd go maybe to the FBI."
Stephanopoulos pointed out that FBI Director Christopher Wray said his agency should know about contacts from foreign governments.
"The FBI director is wrong," Trump replied.
---
Mississippi residents flooded for months say the EPA could save them but won't
Dubbed "the forgotten flood" by locals, record rainfall has led to extreme flooding in Mississippi's Yazoo Backwater Area this year.
Residents believe there is a solution to their persistent, yearly flooding woes — if only the government would cut through the red tape to enact it.
They believe that an unfinished Army Corps of Engineers project known as the Yazoo Pumps could hold back the floodwaters that regularly threaten almost 20,000 people here.
But environmental advocates and longtime civil servants who have worked on the project argue that the pumps come at a high cost, potentially draining tens of thousands of vital wetland acres that support one of the most unique wildlife habitats in the country.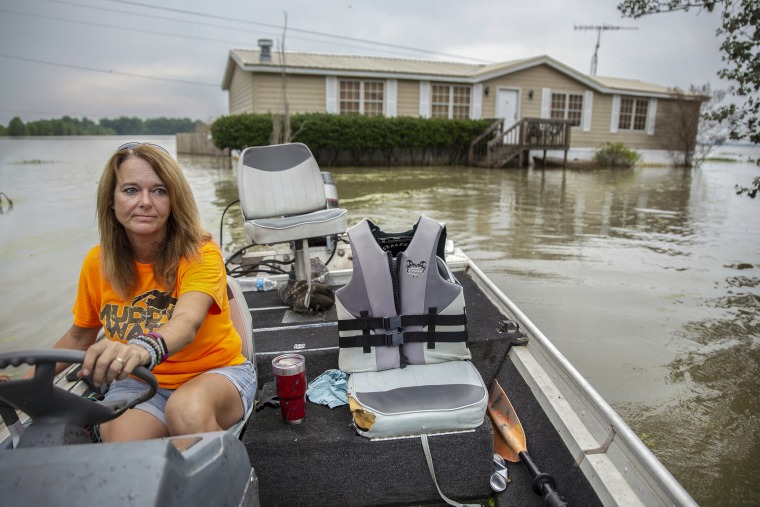 St. Louis Blues stun Boston Bruins to win Stanley Cup
The Blues' 4-1 victory in Game 7 completed a fairy-tale turnaround, with the team charging from last place in January to winning the first NHL title in its 52-year history.
St. Louis erupted in jubilant celebration after the big win.
"Next to getting married and having my children, this is the most amazing moment of my life," Melissa DePew, a Blues fan since the 1970s, told the St. Louis Post-Dispatch newspaper.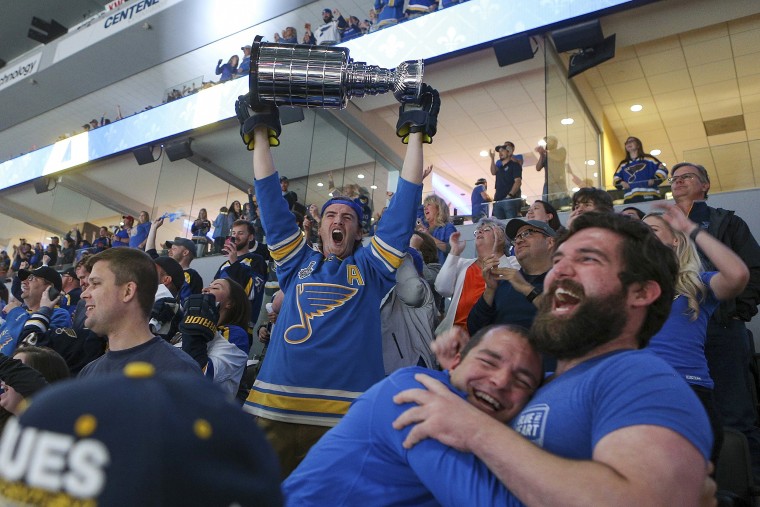 ---
Want to receive the Morning Rundown in your inbox? Sign up here.
---
Plus
---
THINK about it
Martin Scorsese's mischievous new film reintroduces fans to peak Bob Dylan, music critic Jeff Slate writes in an opinion piece.
---
Quote of the day
"If I don't have gas I have no way to work, I have to go back home."
— Jose Diaz, a 50-year-old Venezuelan waiting in a massive line to buy gas in the city of Maracay.
---
One fun thing
An American icon who holds many of baseball's records to this day is now poised to break another one with an old jersey.
This Saturday, a Yankee Stadium auction will feature what could be the most expensive item of sports memorabilia ever sold: A 1920s-era jersey worn by the legendary Babe Ruth.
---
Thanks for reading the Morning Rundown.
If you have any comments — likes, dislikes — drop me an email at: petra@nbcuni.com
If you'd like to receive the Morning Rundown in your inbox Monday to Friday, please sign-up here.
Thanks, Petra Cahill