Good morning, NBC News readers.
We're still digesting former special counsel Robert Mueller's Congressional testimony with highlights and analysis.
Here's what we're looking at today.
---
Mueller defends investigation, says Russia is still 'doing it'
Robert Mueller told Congress on Wednesday that his investigation did not exonerate President Donald Trump of wrongdoing and warned about Russia's ongoing effort to disrupt American democracy.
"They're doing it as we sit here," Mueller said of Russian subterfuge. "And they expect to do it during the next campaign."
Check out our complete coverage of his testimony.
Here are some of the highlights:
---
Puerto Rico's embattled governor Rosselló gives into pressure and resigns
Puerto Rico Gov. Ricardo Rosselló announced his resignation Wednesday, after nearly two weeks of demonstrators calling for his ouster over a scandal involving leaked private chats as well as corruption investigations and arrests.
His resignation, effective Aug. 2, came late Wednesday night on a recorded video published on Facebook.
Protesters immediately erupted in joyous chants in the streets, cheering "Puerto Rico! Puerto Rico!" and "Ricky, te botamos!" ("Ricky, we threw you out!")
---
Epstein found injured with marks on his neck in New York jail cell
Jeffrey Epstein, the millionaire financier who is being held on federal sex trafficking charges, was found injured and in a fetal position in his cell at a New York City jail, sources close to the investigation told NBC News on Wednesday night.
Epstein, 66, was found semi-conscious with marks on his neck in his cell at the Metropolitan Correctional Center in Manhattan some time in the last two days, the sources said. Epstein is on suicide watch, two sources said.
---
Boris Johnson dismisses the 'doubters, doomsters and gloomsters,' promises Brexit by Oct. 31
Boris Johnson doubled down on his promise to take Britain out of the European Union on Oct. 31 in his first speech as prime minister Wednesday, and called for optimism in the face of a looming Brexit deadline.
"I have every confidence, in 99 days' time we will have cracked it," the New York-born former mayor of London said on the steps of No. 10 Downing Street. "But we aren't going to wait 99 days because the British people have had enough of waiting. The time has come to act."
The flamboyant journalist-turned-politician has given himself three months to deliver Brexit — the seemingly intractable issue that has divided Britain for three years.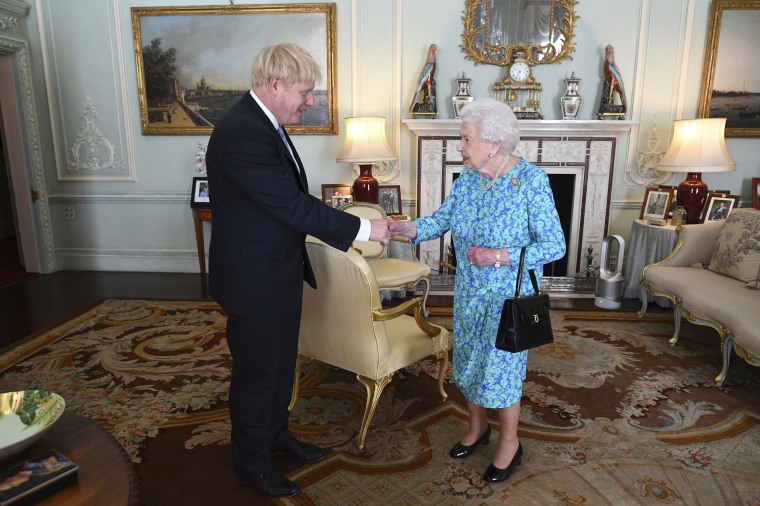 ---
Want to receive the Morning Rundown in your inbox? Sign up here.
---
Plus
---
THINK about it
Boris Johnson is a disaster for the U.K., but he'll be worse for Ireland, Sadhbh Walshe writes in an opinion piece.
---
Science + Tech = MACH
The 2,000 landfills across the U.S. are set to reach full capacity in just over a decade.
In a race against time, scientists are looking at solutions like landfill mining and waste-to-energy conversion. But the simplest solution? Waste less.
---
Live BETTER
What's the difference between a lame excuse and a good one? A philosopher says she has the answer.
---
Quote of the day
"Over the course of my career, I've seen a number of challenges to our democracy. The Russian government's effort to interfere in our election is among the most serious."
— Former special counsel Robert Mueller during his testimony before the House Intelligence Committee on Wednesday.
---
One fun thing
You've got to give him props for trying.
Inventor Franky Zapata attempted to fly across the 22-mile stretch of water between France and England on a hoverboard Thursday.
His flying adventure came to an abrupt end some 11 miles into his journey across the English Channel when he fell into the water.
The former jet ski champion, dubbed "Flyman" by French media, was not injured and is expected to try the feat again soon.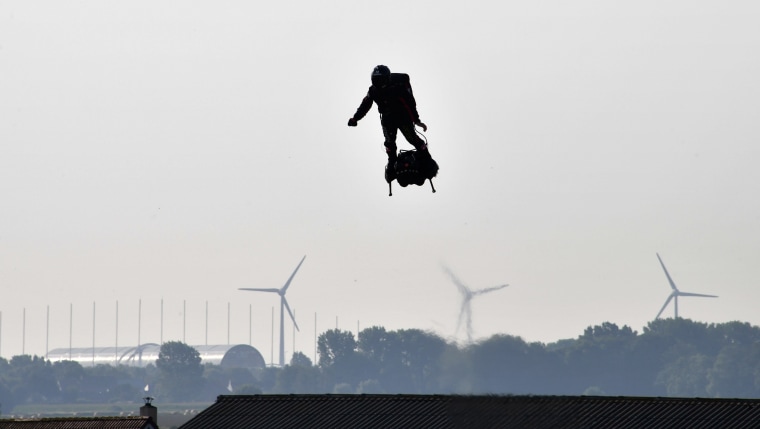 ---
Thanks for reading the Morning Rundown.
If you have any comments — likes, dislikes — drop me an email at: petra@nbcuni.com
If you'd like to receive this email if your inbox Monday to Friday, please sign up here.
Thanks, Petra