Good morning, NBC News readers.
After nearly 13 hours of debate, the Senate agreed to the rules of the road for Trump's impeachment trial overnight. Plus the spread of the coronavirus is fueling fears, and the Baseball Hall of Fame has some new inductees.
Here's what we're watching this Wednesday morning.
---
Senate passes McConnell impeachment rules after long, heated debate
The Senate passed Majority Leader Mitch McConnell's resolution laying out a blueprint for President Donald Trump's impeachment trial along party lines early Wednesday after a day of back and forth between House prosecutors and attorneys for the White House.
The Senate killed 11 Democratic amendments, most of them seeking subpoenas for Trump administration documents and witness testimony.
But the vote wasn't a total loss for Democrats. McConnell changed two contested provisions at the last minute: one that would have required both sides to make their 24 hours of arguments in just two days and another that could have barred evidence gathered by the House.
---
China virus toll rises to nine as fears of an outbreak grow
The death toll from a new flu-like coronavirus in China rose to nine on Wednesday with 440 confirmed cases, Chinese health officials said, as authorities stepped up efforts to control the outbreak.
The first U.S. case of the mysterious pneumonia-like illness was confirmed on Tuesday in a patient in Washington state.
The outbreak has spread from the Chinese city of Wuhan to Beijing, Shanghai and other cities, the Centers for Disease Control and Prevention said. Cases have also been reported in South Korea, Thailand, Japan and elsewhere outside China.
As China vowed to tighten containment measures in hospitals, the World Health Organization (WHO) is due to hold an emergency meeting on Wednesday to determine whether the outbreak constitutes a global health emergency.
So what is coronavirus? Here's everything you need to know about the respiratory illness.
Video: First U.S. case of deadly mystery virus confirmed
---
Want to receive the Morning Rundown in your inbox? Sign up here.
---
Plus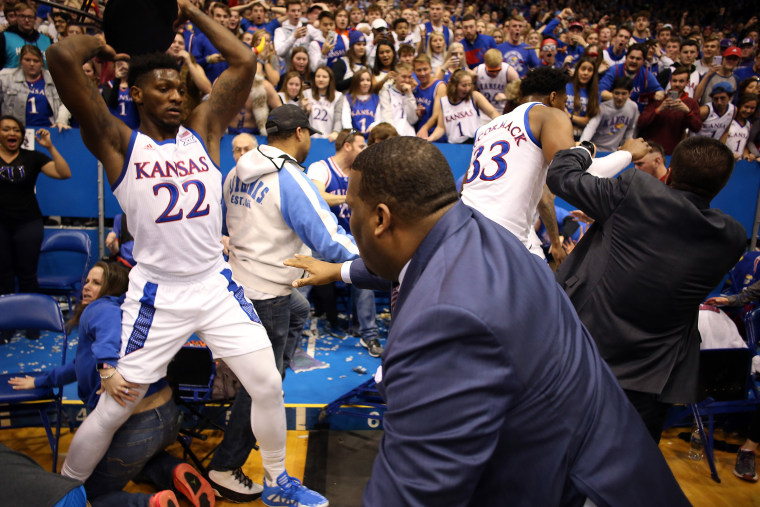 ---
THINK about it
Harry and Meghan's royal relocation may have a lot to do with Princess Diana, Dr. Lara Silver, an adjunct professor in history at the University British Columbia, writes in an opinion piece.
---
Live BETTER
Light therapy can help with Seasonal Affective Disorder, a depression that can come during the winter months when there is less sunlight. One of our writers tried it and reports on how it helped her combat the winter blues.
---
Shopping
Blackheads are a nuisance. Here are some tips from dermatologists on the best products to fight them off.
---
Quote of the day
"Those addressing the Senate should remember where they are."
— Chief Justice John Roberts took a moment during the Senate impeachment trial to admonish both the House managers and Trump's legal counsel "in equal measure" and remind them that they were addressing the "world's greatest deliberative body." (Video)
---
One fun thing
In a surprise to no one, former New York Yankees shortstop Derek Jeter was voted into the National Baseball Hall of Fame on Tuesday.
The only shocker was that Jeter came up one vote short of becoming the second player to be elected to the hall unanimously — an honor bestowed on his longtime teammate and fellow five-time World Series winner Mariano Rivera last year.
Jeter will be joined on the Hall of Fame stage on July 26 by former Montreal Expos and Colorado Rockies outfielder Larry Walker.
One of the greatest baseball players to come out of hockey-mad Canada, Walker is the second Canadian to be elected to Cooperstown.
---
Thanks for reading the Morning Rundown.
If you have any comments — likes, dislikes — drop me an email at: petra@nbcuni.com
If you'd like to receive this newsletter in your inbox Monday to Friday, please sign up here.
Thanks, Petra