Good morning, NBC News readers.
The White House and the Senate reached a deal on an enormous coronavirus economic aid package, as President Donald Trump pushes to get the country back to work despite the number of infections growing at a rapid pace in the U.S. and Europe. And Prince Charles has become the latest celebrity to test positive for the virus.
Here's what we're watching this Wednesday morning.
---
White House, Senate reach deal on $2 trillion coronavirus stimulus bill to help workers, businesses
The White House and the Senate reached an agreement on asweeping $2 trillion aid package to help Americans reeling from the economic crisis brought on by the coronavirus pandemic.
The bill, which would include direct cash payments to Americans, is the largest bailout in history. It would provide funding for small and large businesses battered by the economic downturn.
"The Senate has reached a bipartisan agreement on a historic relief package for this pandemic," Senate Majority Leader Mitch McConnell, R-Ky., announced from the Senate floor shortly before 2 a.m. Wednesday. "In effect, this is a wartime level of investment for our nation."
McConnell said he expects the Senate to pass the bill later today.
The deal couldn't come soon enough. The World Health Organization warned that the U.S. could become the "virus epicenter" on Tuesday.
Here are some other updates:
---
As Trump itches to get U.S. back to work, experts warn of deaths, economic calamity
Despite the growing number of coronavirus cases in the United States, the clamor for a swift return to normal has started to pick up in recent days — particularly in the right-wing media ecosystem.
President Trump has led the charge, saying he "would love to have the country opened up and raring to go by Easter," during a Fox News town hall on Tuesday. That's less than three weeks from now.
His sentiments have been echoed by right-wing media pundits, despite warnings from public health experts that too quick a return would cause much more economic distress than continuing course for a while longer.
"It should not be lost on anyone that there's no such thing as a functioning economy and society so long as COVID-19 continues to spread uncontrolled in our biggest cities," Scott Gottlieb, Trump's former commissioner of the Food and Drug Administration, tweeted on Tuesday.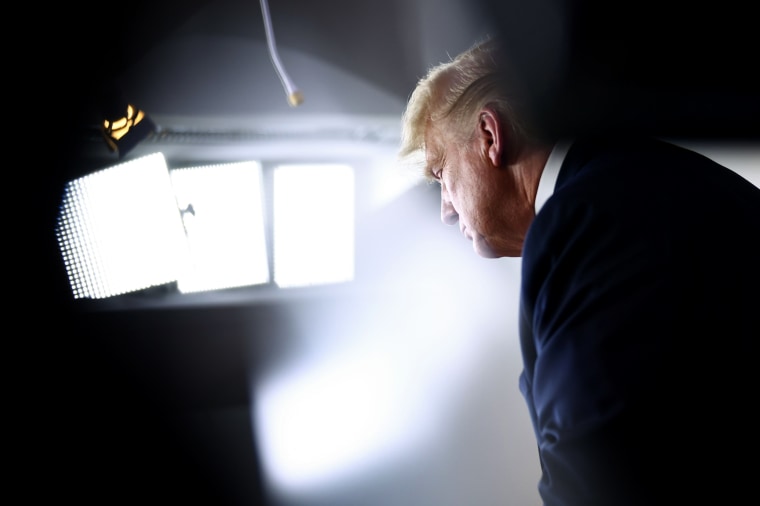 ---
A 'bullet train' hits New York: The center of the country's coronavirus outbreak warns it's just the beginning
As New York coronavirus cases have surged to more than 25,000, public health experts warned of the challenges ahead to prevent the state from becoming the next Italy, where the virus quickly spread and caused more deaths than in China.
Gov. Andrew Cuomo painted a dire forecast of the outbreak on Tuesday, saying spread of the disease was accelerating and the state was in "desperate" need of ventilators and more hospital beds with the projected apex just 14 to 21 days away.
"We are not slowing it, and it is accelerating on its own," Cuomo said. "One of the forecasters said to me we were looking at a freight train coming across the country. We're now looking at a bullet train, because the numbers are going up that quickly."
In one glimmer of good news, the Food and Drug Administration said it will allow doctors across the country to begin using plasma donated by coronavirus survivors to treat patients who are critically ill with the virus under new emergency protocols approved Tuesday.
The FDA's decision came a day after Cuomo announced that New York's health department planned to begin treating the sickest coronavirus patients with antibody-rich plasma extracted from the blood of those who've recovered.
---
Coronavirus misinformation makes neutrality a distant memory for tech companies
Facing the prospect that hoaxes or misinformation could worsen a global pandemic, tech platforms are taking control of the information ecosystem like never before.
It's a shift that may finally dispose of the idea that Big Tech provides a "neutral platform" where the most-liked idea wins, even if it's a conspiracy theory.
"What you're seeing is the platforms' being forced into a public health stand more than they've ever been before," said Ethan Zuckerman, director of the Center for Civic Media at the Massachusetts Institute of Technology.
---
Want to receive the Morning Rundown in your inbox? Sign up here.
---
Plus
Bernie Sanders camp has sent a smoke signal: His campaign is getting ready for the long haul.
The NCAA denied shutting down a coronavirus fundraiser started by Clemson University's star quarterback.
Award-winning playwright Terrence McNallydied Tuesday from complications due to coronavirus. He was 81.
---
THINK about it
The U.S. military could do a lot to help fight COVID-19. But Trump is holding it back, writes military analyst Sébastien Roblin in an opinion piece.
---
Live BETTER
"We're both shouting into our laptops": Here's how not to kill your spouse while you're both working from home, with kids under foot, too.
---
Quote of the day
"My mother is not expendable."
— New York Gov. Andrew Cuomo on Tuesday pushing back on a suggestion by Texas Lt. Gov. Dan Patrick that some elderly Americans should be willing to sacrifice themselves for the good of the economy.
---
We're all in this together
Coronanvirus confessions: The truth is, this is tough for everyone. Read anonymous stories from readers about childcare, family, dating, work and more. Check out some examples below and share your own.
"I'm the one hoarding the toilet paper."#Supplies
"I want to knock customers over the head when they come into the gas station for nothing more than lottery tickets right now."#Work
"My wife is a nurse. She's the toughest person I know. I admire her. I'm scared."#Family& Friends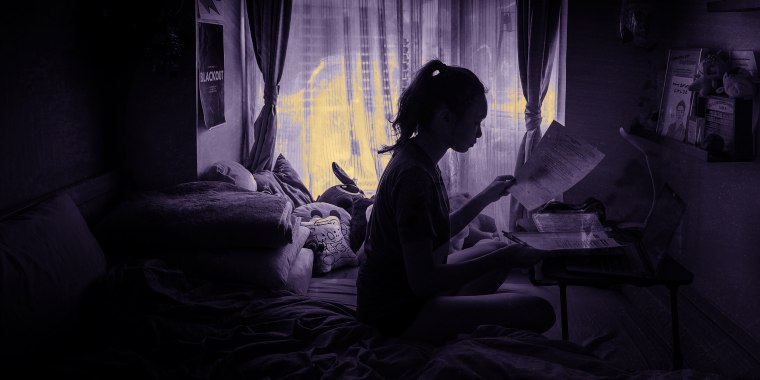 ---
Thanks for reading the Morning Rundown.
Thanks for all of your emails. If you have any comments or questions on our coronavirus coverage, please send me a note: petra@nbcuni.com
If you find the newsletter helpful, please forward it to your family and friends. They can sign-up here.
Be safe and stay healthy, Petra Cahill