Good morning, NBC News readers.
Hopefully you are not melting as you read this. We're looking at the heat wave gripping much of the country, the Democrats preview of former special counsel Robert Mueller's testimony next week and Apollo 11's historic mission.
---
Get the fans out, temps set to top 100
The sweltering temperatures of recent days were just a warm-up. The heat wave scorching two-thirds of the nation will hit its peak over the weekend.
Officials from Wisconsin to Boston have declared heat emergencies and mobilized crews to prepare for the soaring temperatures through the weekend, when more than 100 local heat records are expected to fall.
The New York City Triathlon canceled Sunday's event because of excessive heat warnings, and several cities declared heat emergencies.
---
Mueller hearings to highlight 'shocking evidence of criminal misconduct' by Trump, Democrats say
Democrats on the House committees set to hear testimony next week from former special counsel Robert Mueller believe they will help Americans understand "the gravity of the president's misconduct," staff members told reporters.
"What's important is there is truly shocking evidence of criminal misconduct by the president — not once but again and again and again — that would result in any other American being criminally charged in a multiple count indictment," a Judiciary Committee Democratic staffer said Thursday in a briefing ahead of the hearings.
The former special counsel is set to appear before the Judiciary and Intelligence committees on Wednesday.
---
Trump tries to distance himself from the 'Send her back!' chant he inspired
The president tried to distance himself from the chant aimed at Rep. Ilhan Omar, D-Minn., that occurred at his campaign rally Wednesday night.
"I was not happy with it — I disagree with it," Trump told reporters at the White House Thursday about the refrain that occurred while he paused his speech and let it unfold for over 10 seconds. "I didn't say that, they did."
The "Send her back!" chant blew the cover off Trump's racially divisive 2020 campaign strategy, NBC News' Jonathan Allen writes in a news analysis.
---
The U.S. destroyed an Iranian drone in the Gulf
U.S. Marines jammed an Iranian drone in the Gulf of Hormuz Thursday, senior defense officials said, bringing the aircraft down and destroying it.
It was the latest in a series of tense incidents between Washington and Tehran.
However, Iran denied that it had lost any drones in the area.
Trump told reporters at the White House that the drone was threatening the safety of the USS Boxer and its crew, so it "was immediately destroyed."
Iran's Deputy Foreign Minister Seyed Abbas Araghchi said Friday that none of the country's drones had been brought down.
"I am worried that USS Boxer has shot down their own UAS by mistake!" he tweeted, referring to an unmanned aircraft system.
Meantime, Iranian Foreign Minister Javad Zarif said Thursday that Saudi Arabia — and not Iran — is to blame for sowing instability in the Middle East, and accused the Trump administration of turning a blind eye to Riyadh's "malign" actions.
---
The Week in Pictures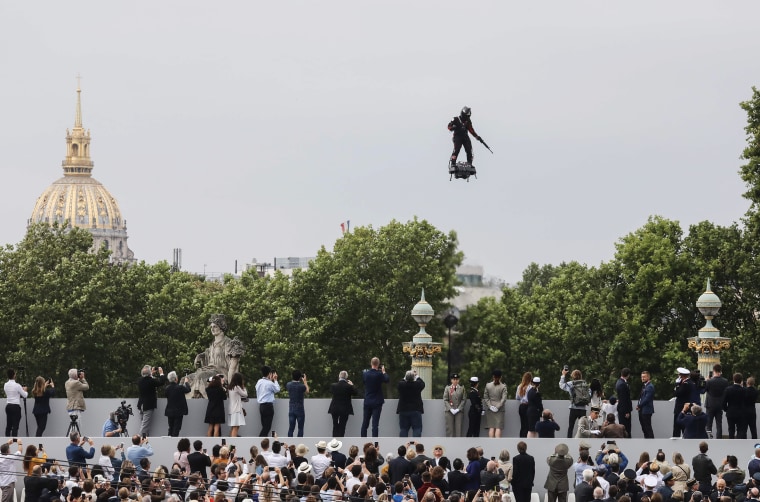 See more of the most compelling images from the last week.
---
Want to receive the Morning Rundown in your inbox? Sign up here.
---
Plus
---
THINK about it
It's not a coincidence that narcissists like Trump love conspiracy theories, cultural historian Lynn Stuart Parramore writes in an opinion piece.
---
Quote of the day
"Don't you know the rules? They need to go back to their country."
— An employee at an Illinois gasoline station has been fired after he was recorded on video appearing to threaten Latino customers.
---
One fun thing
It's been 50 years since the Apollo 11 astronauts took the first human steps on the moon. Check out our special interactive that looks at how that historic mission came together, and what might come next.
"One of the things about exploration is you find things you didn't expect. So we just have to go look," said Mark Armstrong, whose dad took those famous first steps on the lunar surface.
"Whether that's in the depths of the ocean or on top of mountains or in space, let's just keep looking, because I think we've shown over and over again that when we do that, good things happen."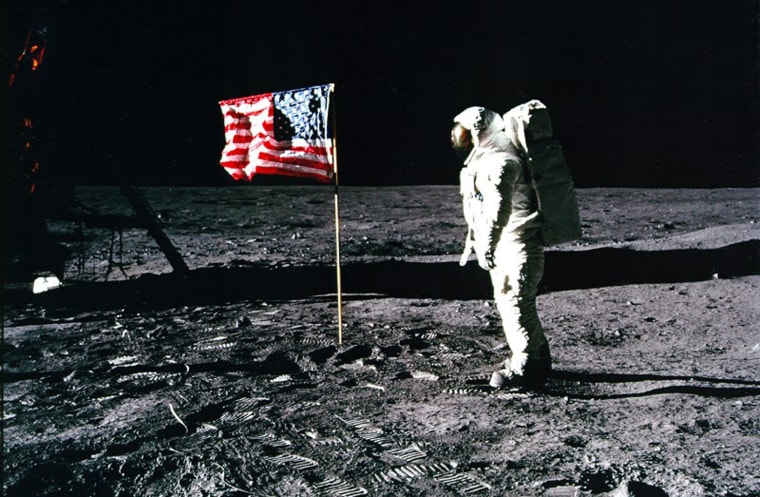 ---
Thanks for reading the Morning Rundown.
Take it easy this weekend and stay cool!
If you have any comments — likes, dislikes — drop me an email at: petra@nbcuni.com
If you'd like to receive this newsletter in your inbox Monday to Friday, please sign up here.
Thanks, Petra