Good morning, NBC News readers.
U.S. troops perched on raised platforms are keeping an eye on migrants in Texas, the bipartisan Senate Intelligence Committee found "extensive" Russian election interference, and Ebony's photo archives have found a happy home.
Here's what else we're watching today.
---
'Mission creep'? U.S. troops 'monitoring' migrants in Texas
Active-duty U.S. troops are now stationed inside the Border Patrol's holding facility in Donna, Texas, and monitoring migrant adults and children from just a few feet away, according to two current and two former defense officials.
One congressman says the troops' presence comes close to violating a 140-year-old federal law.
The Posse Comitatus Act of 1878 prohibits the government from using military forces to act as a police force within U.S. borders.
"It's not the role of the U.S. military to be a prison guard," said Rep. John Garamendi, D-Calif., who chairs the House Armed Services Committee Subcommittee on Readiness.
"This is certainly mission creep" and could put U.S. military service members "in a precarious legal situation."
---
Senate Intelligence report finds 'extensive' Russian election interference
The Senate Intelligence Committee released a bipartisan report Thursday on Russian election interference. It found the U.S. election infrastructure was unprepared to combat "extensive activity" by Russia that began in 2014 and carried on at least into 2017.
The report came one day after former special counsel Robert Mueller warned lawmakers about Russia's ongoing efforts to interfere in U.S. elections.
"There's still much more we can and must do to protect our elections," said Sen. Mark Warner, D-Va., the top Democrat on the committee. "This threat remains urgent, and we have a responsibility to defend our democracy against it."
---
Millions use Earnin to get cash before payday. Are they being taken advantage of?
Earnin is an app that allows people to access part of their paycheck before payday, in exchange for an optional "tip" of about 10 percent of the cash they receive.
The startup has grown rapidly, drawing millions of users as well as celebrity endorsements.
But critics say that the company is effectively acting as a payday lender — providing small short-term loans at the equivalent of a high interest rate — while avoiding conventional lending regulations designed to protect consumers.
"I definitely didn't think about the payback time and the interest," one Earnin user said. "They just portray it as being so simple and so easy."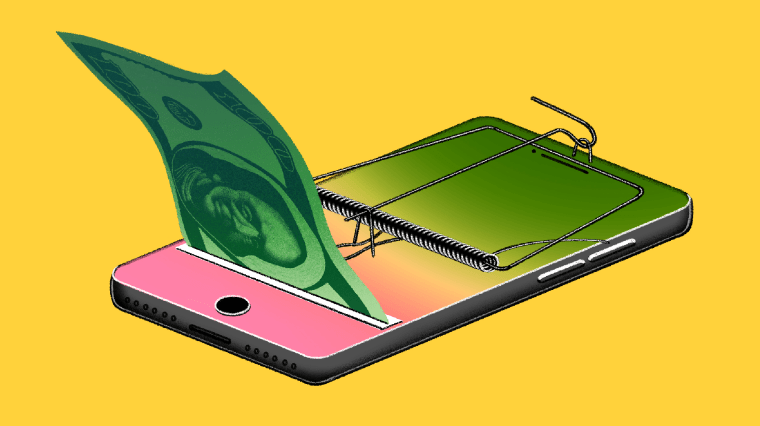 ---
The Week in Pictures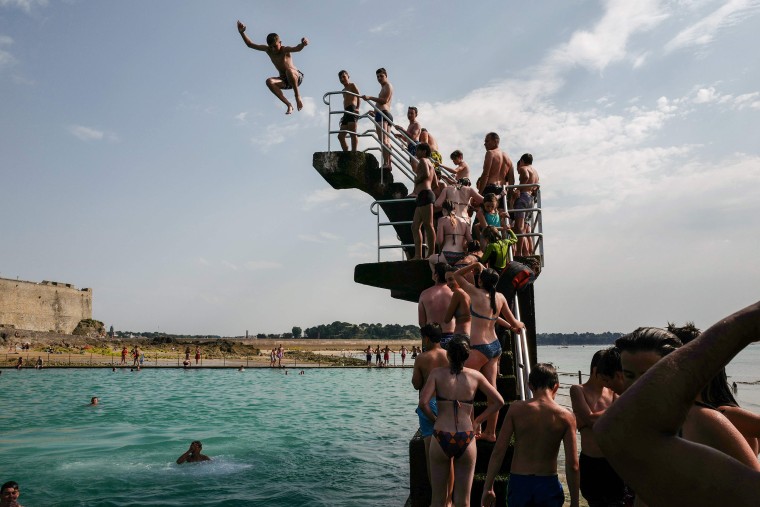 See more of the most compelling images from the last week.
---
Want to receive the Morning Rundown in your inbox? Sign up here.
---
Plus
---
A different kind of force — policing mental illness
Traditionally, cops were not expected to be mental health experts. But that is increasingly the case.
"I'm in plain clothes, drive an unmarked car, my weapon is concealed," said one San Antonio police officer who works on a specialized unit that is trained specifically to handle mental health calls. "For the last nine years, the only weapon I've used is my ability to communicate."
For several weeks, NBC's Left Field followed the 10-person unit to see firsthand how the program operates.
If you have time, this emotionally wrenching video is worth a watch.
---
THINK about it
The planned Area 51 "raid" likely won't find aliens hiding in the desert. But astronomer Seth Shostak writes in an opinion piece that this likely won't stop our obsession with them.
---
Live BETTER
Looking to work remotely? Here are 10 ideas for jobs in fields from health care to IT.
---
One fun thing
The photo archive of America's most iconic black magazines, Ebony and Jet, have found a home: The Smithsonian.
The images were purchased by two philanthropic foundations for $30 million in an auction to settle publisher's debts.
The new owners promise to donate the more than 4 million prints and negatives chronicling African American history to the Smithsonian National Museum of African American History and Culture and the Getty Research Institute.
"The story of (and) the narrative of African Americans won't be for sale. You won't have to pay to have access to that history," said Darren Walker, president of the Ford Foundation, who helped shepherd the deal.
"That history belongs to the public."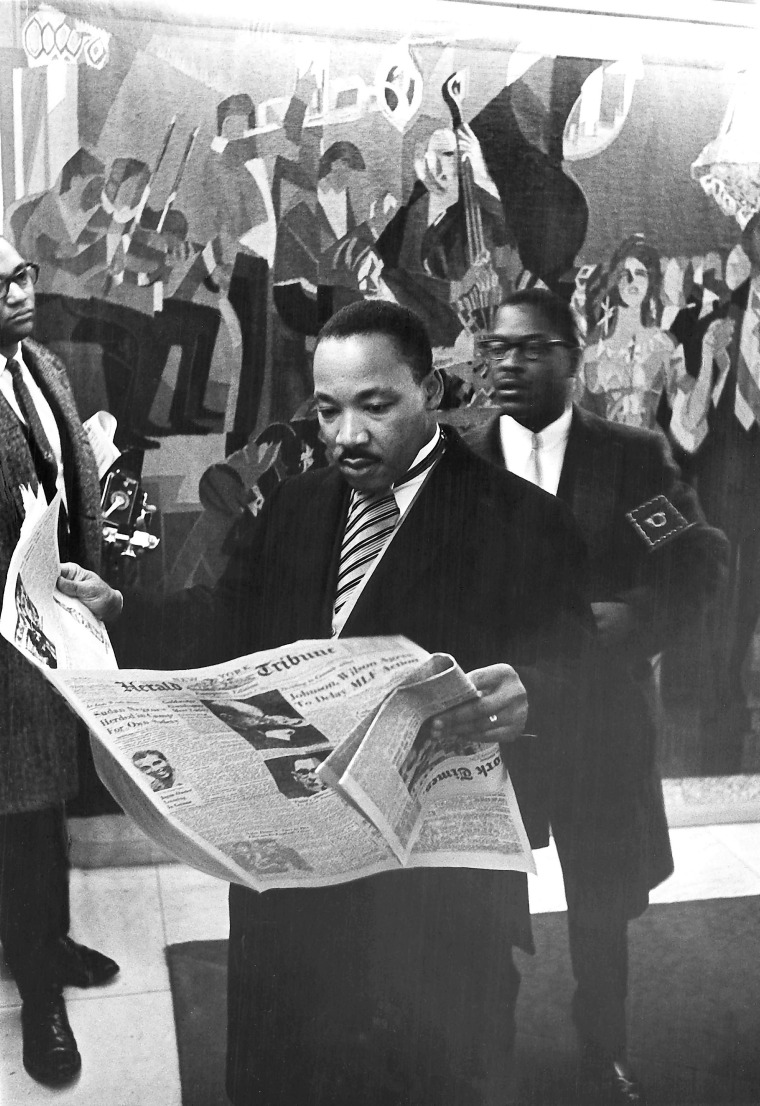 ---
Thanks for reading the Morning Rundown.
If you have any comments — likes, dislikes — drop me an email at: petra@nbcuni.com
If you'd like to receive this newsletter in your inbox Monday to Friday, please sign up here.
Thanks, Petra