Good morning, NBC News readers.
The timeline for the Trump administration's killing of Iran's top military commander is coming under scrutiny. Meanwhile, in Europe, the former pope pipes up, and the royals hold a summit on Prince Harry and Meghan's future.
Here's what we're watching this morning.
---
Trump authorized Soleimani's killing 7 months ago, with conditions
President Donald Trump authorized the killing of Iranian Maj. Gen. Qassem Soleimani seven months ago if Iran's increased aggression resulted in the death of an American, five current and former senior administration officials told NBC News.
The presidential directive in June came with the condition that Trump would have final sign off on any specific operation to kill Soleimani, officials said.
The timing raises fresh questions about the Trump administration's stated justification for taking out the top Iranian general.
Trump said last week that he believed Iran was "probably" planning attacks on four U.S. embassies, including the one in Baghdad.
Contradicting the president, Defense Secretary Mark Esper said Sunday that he "didn't see" specific evidence that Iran was getting ready to attack four U.S. embassies. Although he said he shared Trump's view that such an attack was "probably" in the works.
And national security adviser Robert O'Brien told NBC's "Meet the Press" on Sunday the U.S. "had exquisite intelligence" Iran was looking to attack U.S. facilities throughout the region.
But lawmakers on both sides of the aisle have complained that the administration has refused to provide them evidence of the "imminent" threat they claim Soleimani posed before he was killed — even in classified briefings.
In Iran, major protests have erupted against the regime after the government admitted it unintentionally shot down a Ukrainian passenger plane, killing 176.
---
How Chief Justice John Roberts would preside over Trump's impeachment trial
With House Speaker Nancy Pelosi saying she could send the articles of impeachment against Trump to the Senate as soon as this week, a picture of what the Senate trial would look like is beginning to take shape.
The trial could start as soon as Tuesday, Jan. 21, the day after the Martin Luther King Jr. holiday. That timing raises a chance the proceedings could take place at the same time Democrats in Iowa are voting on who they want to replace the president.
The prospect of the impending trial has also put a spotlight on how Chief Justice John Roberts would preside over the politically charged proceedings.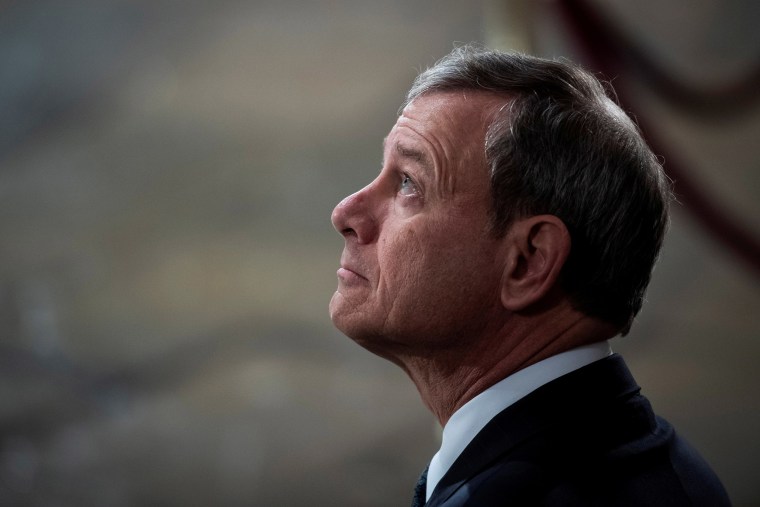 ---
Harry and Meghan's fate now in the hands of his family at royal summit
Senior British royals were set to hash out details of Prince Harry and Meghan's plans for the future on Monday in an unprecedented summit after the couple's shock announcement that they planned to "step back" from traditional roles.
"This bombshell had been dropped on the royal family and yet they still hadn't met to discuss it face to face," said NBC royal contributor Camilla Tominey.
"I think people really couldn't relate to that so the idea of a face to face meeting was urgently needed as is a solution to this problem. [The royals] don't want it to be strung out over weeks. They want it done in days," she added.
Meantime, the "progressive role" the couple have suggested would still rely on millions from British taxpayers.
---
Philippines' Taal volcano erupts, forces thousands to flee
The sudden eruption of a Philippine volcano over the weekend has forced tens of thousands from their homes and the cancellation of 500 flights in the country's main airport.
Red-hot lava gushed out of Taal volcano Monday, which pumped out ash that blew 62 miles north to capital Manila, forcing its airport to close. Experts have warned that the eruption could get worse, and officials were planning to evacuate hundreds of thousands.
Dramatic time lapse video shows lightning striking during the volcano eruption in the Philippines.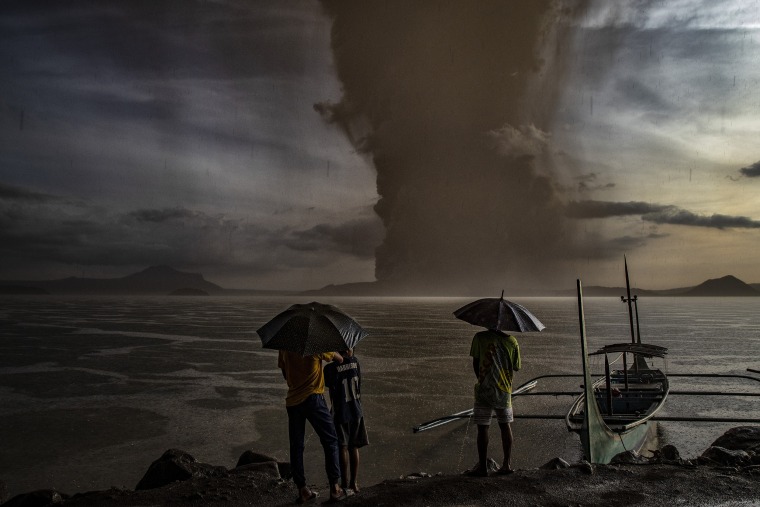 ---
Want to receive the Morning Rundown in your inbox? Sign up here.
---
Plus
---
THINK about it
Iran and Trump likely broke international law. And 176 innocents paid the price, Gabor Rona a law professor and former legal advisor for the International Committee of the Red Cross, writes in an opinion piece.
---
Live BETTER
Have you resolved to get more sleep in 2020, but you're still tossing and turning? Here are 13 sleep aids to help you get some zzzs.
---
One inspiring thing
Kyler Nipper started the nonprofit Kyler's Kicks to make sure kids in need can have a new pair of shoes.
It's a struggle Kyler knows all too well.
The 14-year-old lives in a shelter with his family and says he was bullied and attacked for his worn-out sneakers.
---
Thanks for reading the Morning Rundown.
If you have any comments — likes, dislikes — drop me an email at: petra@nbcuni.com
If you'd like to receive this newsletter in your inbox Monday to Friday, please sign up here.
Thanks, Petra