Good morning, NBC News readers.
Coronavirus has prompted a fresh debate over states' rights, the urgent need for antibody tests, and what's it like to ride out the pandemic with your ex-partner.
Here's what we're watching this Tuesday morning.
---
Fact check: Trump claims he has 'total' authority to reopen the country. He's wrong.
President Donald Trump used the daily White House coronavirus briefing on Monday to air his grievances with the media and his political opponents.
Trump also claimed that he has complete authority to decide when to reopen the country.
"I'm going to put it very simply: the president of the United States has the authority to do what the president has the authority to do, which is very powerful. The president of the United States calls the shots," Trump said Monday evening. "When somebody's the president of the U.S., the authority is total, and that's the way it's gotta be." (Video)
But experts — and the Constitution — say Trump is wrong.
The president didn't shutter the country — governors did, using authorities afforded to the states to quarantine and isolate — and he can't simply announce its reopening.
"There's no statutory authority for the president to do that," Stanford University law professor Bernadette Meyler said.
Many governors appear to agree. New York Gov. Andrew Cuomo and several other northeastern states announced Monday that they would work together to lay out a plan to reopen in conjunction. West Coast governors announced a similar plan, as did Texas Gov. Greg Abbott.
Here are some other developments:
Trump is not firing Dr. Anthony Fauci over his coronavirus comments, the White House said Monday.
The number of confirmed coronavirus cases globally was approaching 2 million as of early Tuesday, with nearly 120,000 confirmed deaths, according to data compiled by Johns Hopkins University.
In the U.S., the recorded death toll topped 23,500, according to NBC News' tally.
Check out our live blog for the latest updates.
Watch: NBC News Coronavirus Pandemic Special Report tonight at 10:00pm ET hosted by Savannah Guthrie and Hoda Kotb.
---
Antibody tests need to be in place for 2nd wave, CDC director says
As Americans look toward a return to normalcy after the coronavirus pandemic, a major question will be: Who is immune to the virus? To answer that question, the promise of antibody tests looms large.
These tests are different from the diagnostic tests used to determine whether a person is sick with the virus. Instead, the tests look for the antibodies in a person's blood that the immune system makes in response to an infection.
Knowledge of who has antibodies could tell the estimated 25 percent of people who had asymptomatic infections that they did, in fact, catch the virus. And it would, in theory, answer the question of if and when anyone who has recovered from the illness could return to work safely.
NBC News spoke to the head of the CDC, Dr. Robert Redfield, about antibody testing and immunity to the coronavirus. Check out what he had to say about the promise of the tests and when they may become more widely available here.
---
As deaths mount, delivery workers say they're kept in the dark over who's sick
Rumors about the manager with the virus started to spread around Worldport, UPS' sprawling air hub in Louisville, Kentucky, earlier this month.
Employees texted one another to ask whether they'd heard about Roml Ellis, the well-liked 55-year-old who worked the night shift. They'd heard he was sick, that he'd been hospitalized and then that he'd died.
UPS employees said that despite asking management repeatedly about their sick co-worker, they were kept in the dark as the company cited medical privacy concerns. The rumors were only confirmed once they were reported by the media.
As the coronavirus spreads through the ranks of the nation's delivery workers, employees and union representatives across the country say their employers' refusal to share crucial information is leaving them vulnerable in their workplaces.
"How are any of us supposed to get ahead of a virus when we don't even know who's sick?" one Worldport employee asked.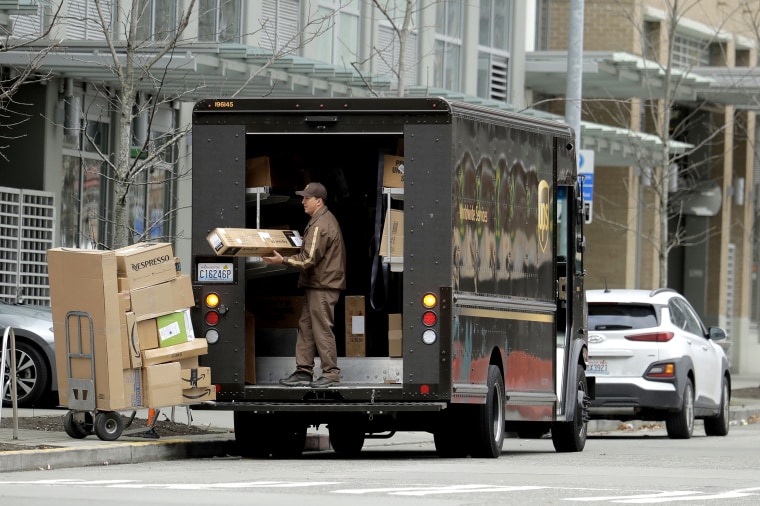 ---
African countries that faced Ebola outbreaks use lessons to fight COVID-19, experts say
African countries previously hit by deadly Ebola outbreaks are using the lessons they learned to fight the coronavirus pandemic, experts say, because they know how to rapidly track down, screen and quarantine potential patients.
"When a certain outbreak is over, you have a capacity left behind that you can build on or adapt. It could be for COVID-19 or something else tomorrow," said Dr. Mary Stephen, a technical officer for the World Health Organization at its regional office in Brazzaville, Republic of Congo.
Only 14,744 cases had been detected on the African continent as of Monday, according to the Africa Centres for Disease Control and Prevention. But to avoid disaster, health officials there are racing to compensate for weaknesses in national health systems by playing to their strengths.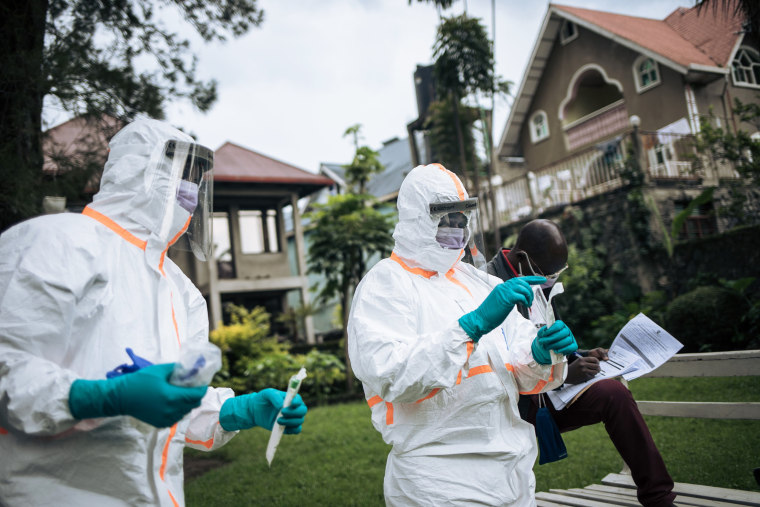 ---
Sheltering in place — with your ex-wife?
Even under the best of circumstances, co-parenting with an ex can be challenging.
Now, amid an outbreak that has closed family courts, shuttered neutral meeting places where child exchanges typically happen and raised the health risks of shuttling children from one home to the other, the pandemic is posing extra challenges for divorced and separated parents.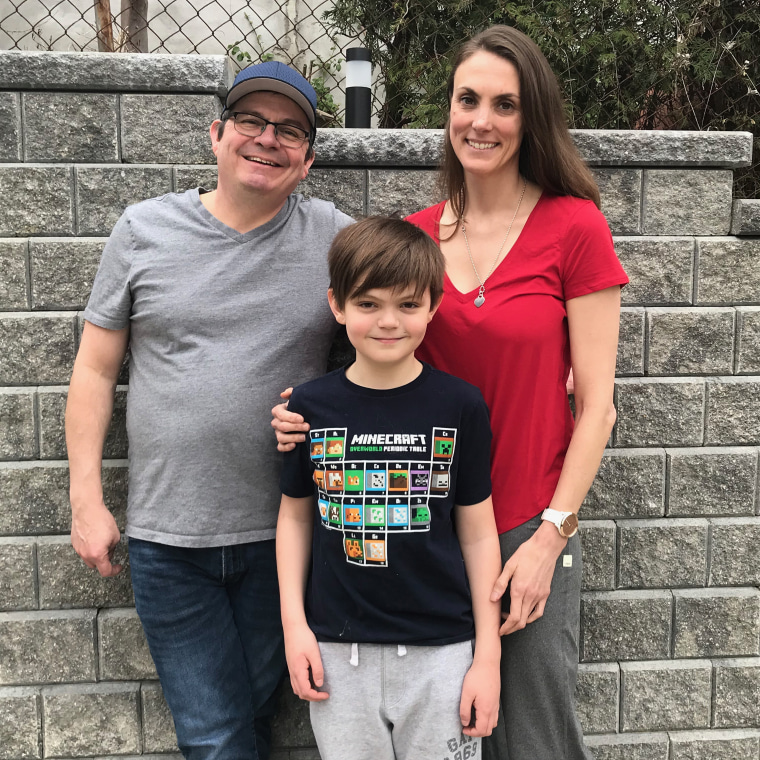 ---
Want to receive the Morning Rundown in your inbox? Sign up here.
---
Plus
---
THINK about it
Looking for the next "Downton Abbey?" Two new series are battling for the crown, TV critic Ani Bundel writes in an opinion piece.
---
Live BETTER
From how can I safely buy groceries to how can I make a face mask? All your coronavirus questions answered.
---
Quote of the day
"The governors had to close the economy, which was not politically easy to do. But now the federal government can open it? Well, why didn't you close it if you can open it?"
— New York Gov. Andrew Cuomo disputing Trump's claim that it's the president's call to reopen state businesses.
---
One act of generosity
A 99-year-old British man has helped raise more than $1.2 million for the U.K.'s National Health Service by walking lengths of his back yard to help him keep fit during the lockdown.
World War II veteran Tom Moore, who broke his hip 18-months ago, started walking after accepting a challenge from his daughter. She promised to donate money for every length he walked and then started a JustGiving page with the goal of raising just over $1,000. After local media picked up the story, donations skyrocketed.
"I am amazed and floored and so grateful to the generosity of the great British public and we can't thank them enough," said Moore.
---
Thanks for reading the Morning Rundown.
Please send me any comments or questions, please email on at: petra@nbcuni.com
And if you'd like to receive the Rundown in your inbox Monday to Friday, please sign-up here.
Be safe and stay healthy, Petra Cahill